Ryu has sights set on Rookie of the Year Award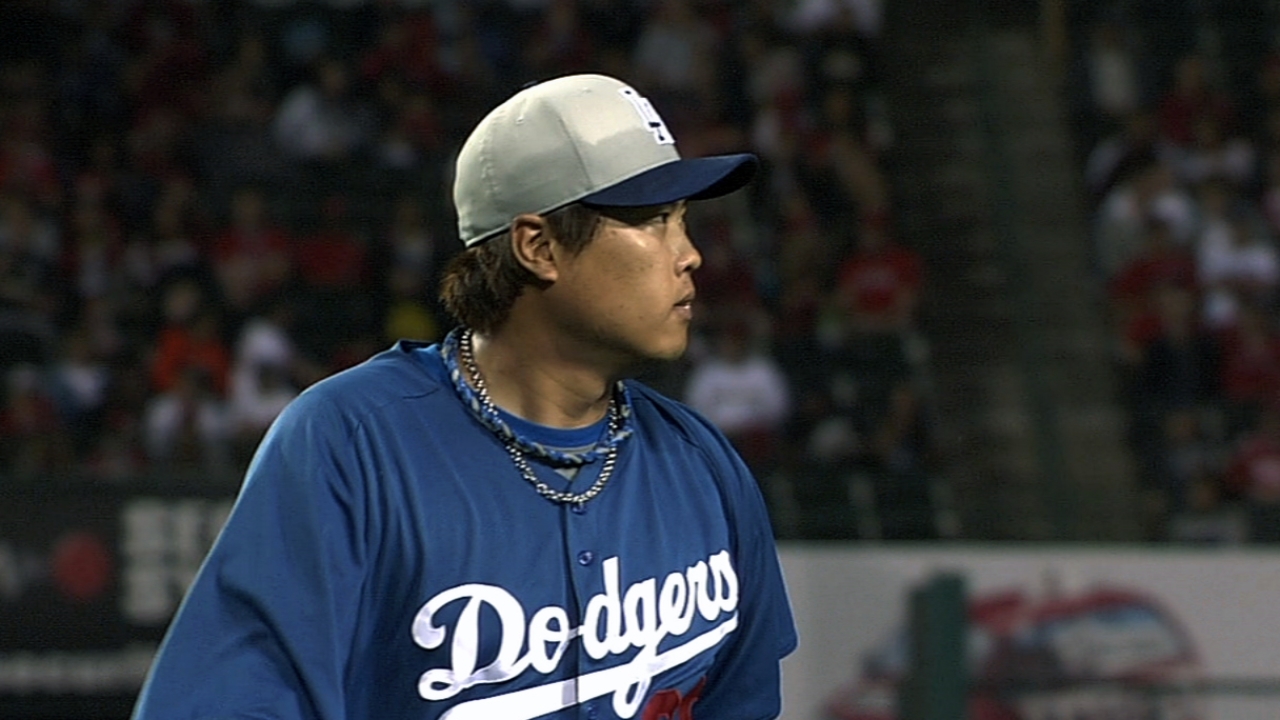 LOS ANGELES -- Dodgers starting pitcher Hyun-Jin Ryu has high aspirations for his first season in the Major Leagues. The Korean hurler wants to be the National League Rookie of the Year.
Ryu said Friday he believes he can earn the award with 12 or 13 wins. His first start is scheduled for Tuesday at 7:10 p.m. PT against the Giants, the second game of the regular season.
Does Ryu feel he has an advantage because most batters haven't faced him?
"As much as they don't know me, I don't know them," Ryu said through a translator. "So it's going to be a two-way street for me to figure them out at the same time they are figuring me out."
Ryu finished Spring Training with a 3.29 ERA in seven appearances, including six starts. He struck out 27 in 27 1/3 innings, with eight walks. Thursday against the Angels, Ryu retired all 12 batters he faced.
What's been the biggest difference for Ryu in his transition from Korea? "In Korea I could get away with a mistake or two, but here I've noticed that when I make a mistake it's a home run," he said.
But whether he wins the NL Rookie of the Year Award or not, Ryu added he simply wants to remain healthy in his first season in the big leagues.
Austin Laymance is an associate reporter for MLB.com. This story was not subject to the approval of Major League Baseball or its clubs.