Dodgers haven't decided on shortstop yet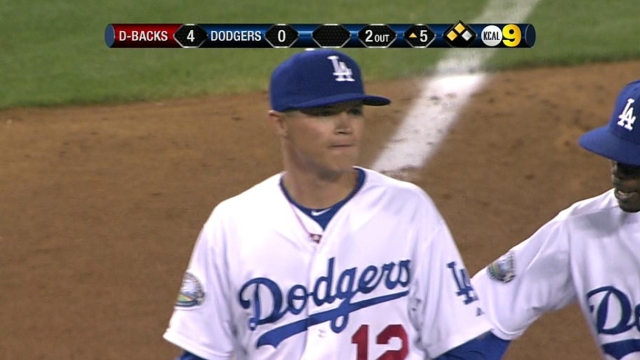 LOS ANGELES -- Justin Sellers is getting every opportunity possible to prove that he can help the Dodgers' shortstop situation.
The Dodgers have yet to determine how best to replace injured shortstop Hanley Ramirez, who is sidelined with a torn ligament in his right thumb.
Sellers started Friday at shortstop for the second straight game of a three-game exhibition series against the Angels.
While Luis Cruz figured to replace Ramirez at short when the three-time All-Star was injured during the World Baseball Classic, manager Don Mattingly has not committed to that decision. He likes what Sellers provides defensively.
"I don't know. I want to keep seeing Justin at shortstop, though," Mattingly said before Friday's game.
Why have the Dodgers given Sellers more time at the position of late rather than Cruz?
"We had some good meetings and talks," Mattingly said. "Hanley goes down, you throw Cruz over as the first thing you do. Everybody gets together and we get a chance to think about it a little bit more, put some time on it, talk about it and we still haven't settled anything. It's just another line of thinking."
Cruz has 66 appearances at shortstop in his four-year career, including 24 with the Dodgers in 2012.
The Dodgers assigned Sellers to Minor League camp before Ramirez's injury. But he's getting a second chance in the final days leading up to Opening Day.
Sellers hit .204 in 55 games with Los Angeles over the past two seasons. But he is valued for his defense.
Austin Laymance is an associate reporter for MLB.com. This story was not subject to the approval of Major League Baseball or its clubs.