Billingsley hurls six-plus innings in Minors game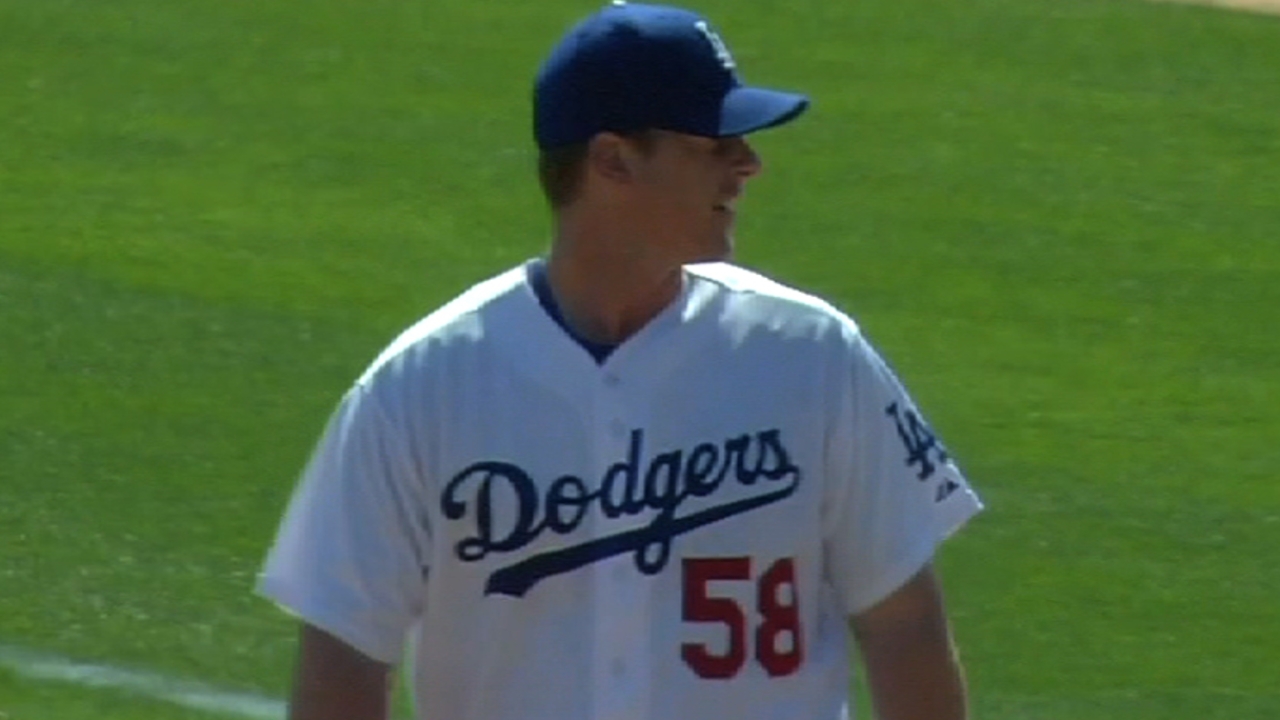 LOS ANGELES -- Chad Billingsley did not appear limited by his bruised right index finger in a strong outing Friday against Milwaukee's Triple-A affiliate.
In six-plus innings against the Nashville Sounds, Billingsley allowed one run on four hits. He struck out six against one walk on 96 pitches.
Billingsley held the Sounds scoreless for six innings until he hit the only batter he faced in the seventh, who came around to score, before being removed from the game.
"He threw pretty good, it sounded like," manager Don Mattingly said before Friday's exhibition against the Angels. "It sounds like that went pretty well."
Billinglsey was able to throw his curveball and breaking ball without further damage to his right index fingernail.
Mattingly said the fingernail is still a concern, but the manager worries more about the right-hander's throwing elbow.
"The biggest issue is just any small changes that would get too aggressive with that elbow," Mattingly said. "Making sure we're not putting him in a bad spot."
The Dodgers are still determining where to slot the right-hander in the starting rotation. Los Angeles hosts San Francisco on Opening Day on Monday at 1:10 p.m. PT.
"It depends where we put him," Mattingly said. "We're trying to make sure his health is where it needs to be as far as being 100 percent ready to pitch."
Billingsley drove back to Los Angeles after his outing and will meet with the team Saturday in Anaheim before the final contest of the three-game Freeway Series against the Angels.
Austin Laymance is an associate reporter for MLB.com. This story was not subject to the approval of Major League Baseball or its clubs.