Ryu finishes on high note, ready to make debut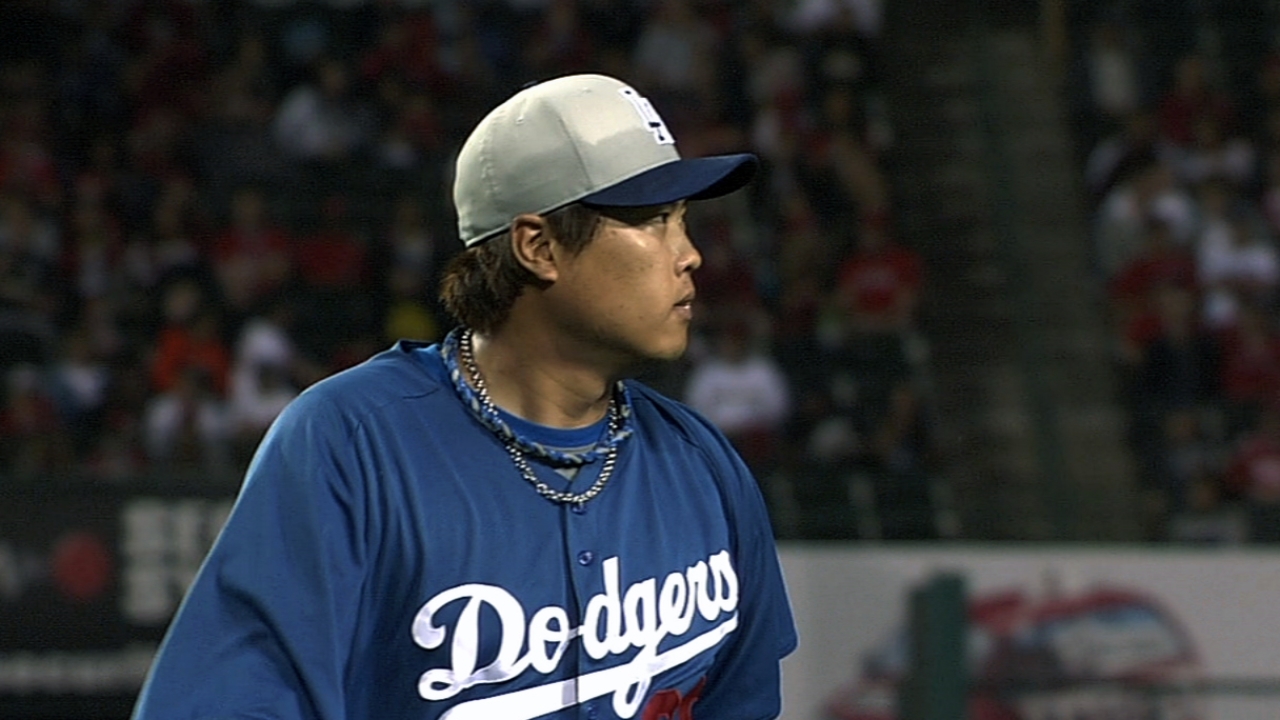 ANAHEIM -- Dodgers rookie starting pitcher Hyun-Jin Ryu finished Spring Training much better than he started.
Ryu retired all 12 batters he faced in Thursday's 3-0 exhibition win against the Angels. It was the Korean lefty's final outing before his scheduled start against the Giants on Tuesday, the second game of the season.
"I'm happy that I ended camp on a good note," Ryu said through a translator. "It's a good crossover to the regular season."
Despite appearing out of shape at the start of camp, Ryu finished Spring Training with a 3.29 ERA. In seven appearances, including six starts, he struck out 27 in 27 1/3 innings.
Ryu admitted he will be nervous before making his regular-season debut Tuesday, but added he's physically prepared.
"All my pitches are pretty up to normal now, I feel comfortable," Ryu said. "I feel the same way before the Korean season starts."
Dodgers manager Don Mattingly likes what he's seen so far from the southpaw.
"He's thrown the ball great all camp," Mattingly said. "Obviously coming in, we have no idea what to expect other than seeing him on tape and knowing he was the best pitcher in Korea. I think he's shown that he can pitch at this level, at least during Spring Training he has. The season can be a different scenario."
In December, Ryu signed with Los Angeles for six years and $36 million.
Mattingly said the club likes Ryu's ability to locate his fastball, utilize his changeup and add velocity whenever he wants.
"He's shown a real feel for pitching," the manager said. "If you can do that, we feel like he's going to be tough. He's been consistent, as consistent as anyone we had in camp."
Austin Laymance is an associate reporter for MLB.com. AJ Cassavell contributed to this report. Follow him on Twitter @ajcassavell. This story was not subject to the approval of Major League Baseball or its clubs.