Ryu ready for Major League debut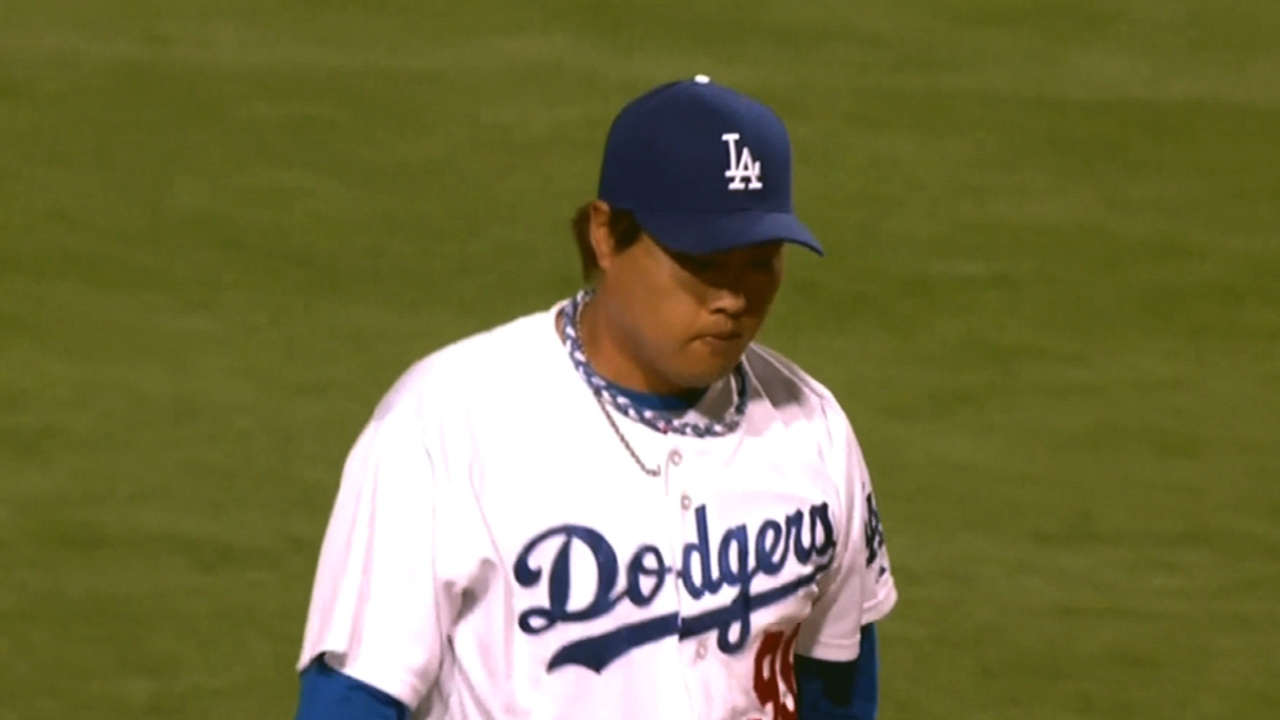 GLENDALE, Ariz. -- Hyun-Jin Ryu said he wasn't surprised, nor did he sound overly excited, to learn he will start the second game of the regular season for the Dodgers.
"It's something I expected," said the confident Ryu. "It will hit me more on [Tuesday]. Right now, I'm focused on wrapping up camp."
The best pitcher in Korea signed with the Dodgers for six years and $36 million, showed up for his first Major League Spring Training out of shape, and his manager three weeks ago issued a cautionary statement that nobody has a starting job guaranteed, presumably aimed at Ryu.
But Ryu stuck to his program, resisting club suggestions that he throw bullpen sessions between starts -- he never did in Korea -- and steadily improved his performance to win a spot in a deep Dodgers rotation.
Because the elbow injury to Zack Greinke shuffled the order and a finger bruise put Chad Billingsley behind schedule, Ryu starts Tuesday. Otherwise, he's probably considered the fifth starter behind Clayton Kershaw, Greinke, Josh Beckett and Billingsley.
Ryu said he feels a "responsibility, knowing I have to pitch into that spot, even though I might not be No. 2."
He said he will study video of the opposing Giants, although the Internet has provided the capability for Ryu to become familiar with the tendencies of players "like [Buster] Posey and other hitters," he said.
"They are the World Series champions," Ryu said. "But last year's World Series champions. This year will be different. It's exciting to face a top caliber team."
Ryu said he's satisfied with the progress of his breaking pitches, but said the start of the regular season in the past "always has an extra gear for velocity and command."
Ken Gurnick is a reporter for MLB.com. This story was not subject to the approval of Major League Baseball or its clubs.