Billingsley is optimistic he will start April 2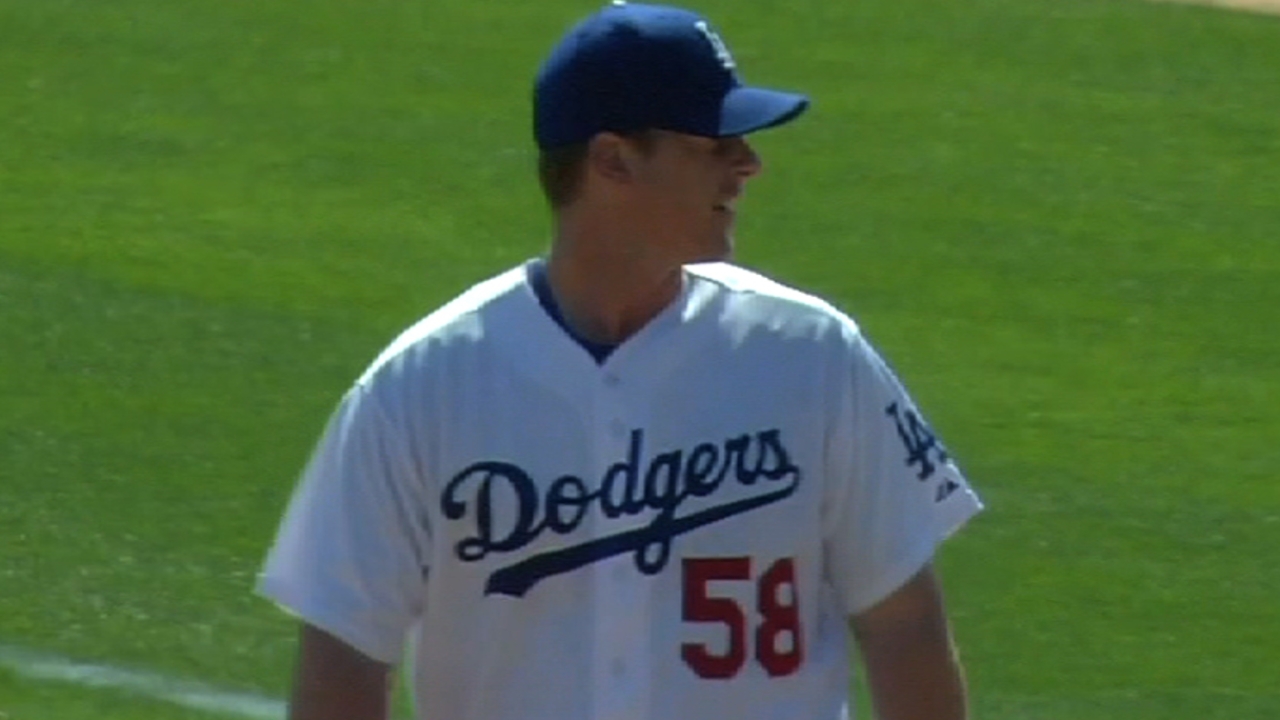 GLENDALE, Ariz. -- Chad Billingsley said he was optimistic about starting the second game of the year for the Dodgers after throwing what he called a "normal" bullpen session on Monday, including seven curveballs.
Billingsley said his bruised right index finger passed that test and he was pleased with the quality of his pitches.
"I'm good. Everything felt fine," Billingsley said. "The fingernail held up, no issues. It's not really tender. I was a little surprised. It's been a week and a half."
Manager Don Mattingly indicated Billingsley would get the ball April 2 against the Giants, and not Hyun-Jin Ryu, but only if Billingsley has all of his weapons, including a curveball he hadn't thrown since his last exhibition start on March 13. Two days later while bunting in batting practice, a pitch pinned Billingsley's index finger against the bat, just below the fingernail.
Billingsley has maintained his throwing regimen, even pitching 4 2/3 innings of a Minor League game on Saturday without curveballs because of the discomfort and chance that his fingernail would dislodge and put him on the disabled list.
Billingsley is in line to pitch somewhere on Thursday, when the Dodgers have split-squad games against the Angels in Anaheim and against their Class A team at Rancho Cucamonga, Calif. But if Billingsley pitches in either, it would prevent the Dodgers from back-dating his placement on the disabled list if necessary.
So he might just pitch a simulated game, at which time Mattingly said he would need to show he can throw curveballs to Major League hitters.
"It's not only throwing them pain-free," said Mattingly. "It's also how they look. There's a little concern. It could go either way."
If Billingsley can't start April 2, Ryu would. If Billingsley does start that game, Mattingly has indicated Ryu would be inserted into the rotation by April 13.
Ken Gurnick is a reporter for MLB.com. This story was not subject to the approval of Major League Baseball or its clubs.