Phenom Puig finally goes hitless on Sunday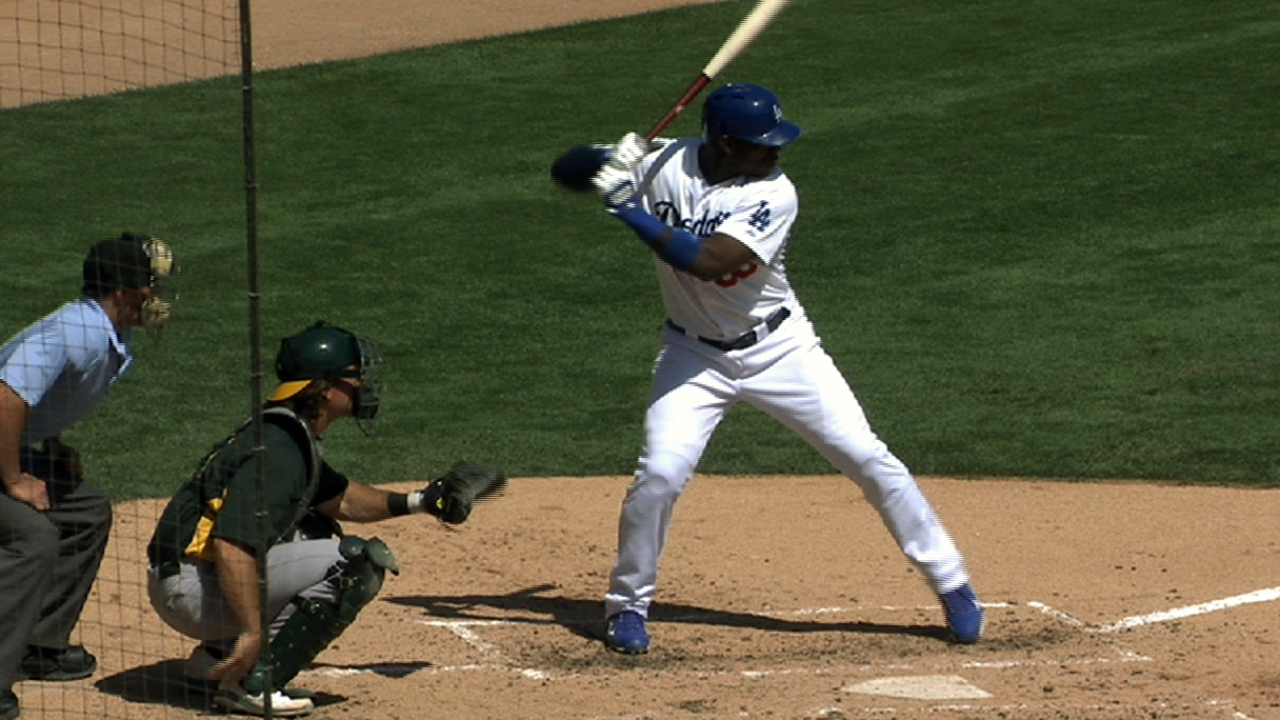 PHOENIX, Ariz. -- What's wrong with Yasiel Puig?
The Cuban wunderkind, who had 10 hits in 11 at-bats prior to Sunday's game with the A's, went 0-for-2 with a pair of fly balls to center field in relief of right fielder Andre Ethier.
The hitless day trimmed 20 points off his Cactus League batting average, which now stands at .527. The last time Puig made two outs in a game was Mar. 16 against the Rangers.
Ken Gurnick is a reporter for MLB.com. This story was not subject to the approval of Major League Baseball or its clubs.