Crawford encouraged by throws, homer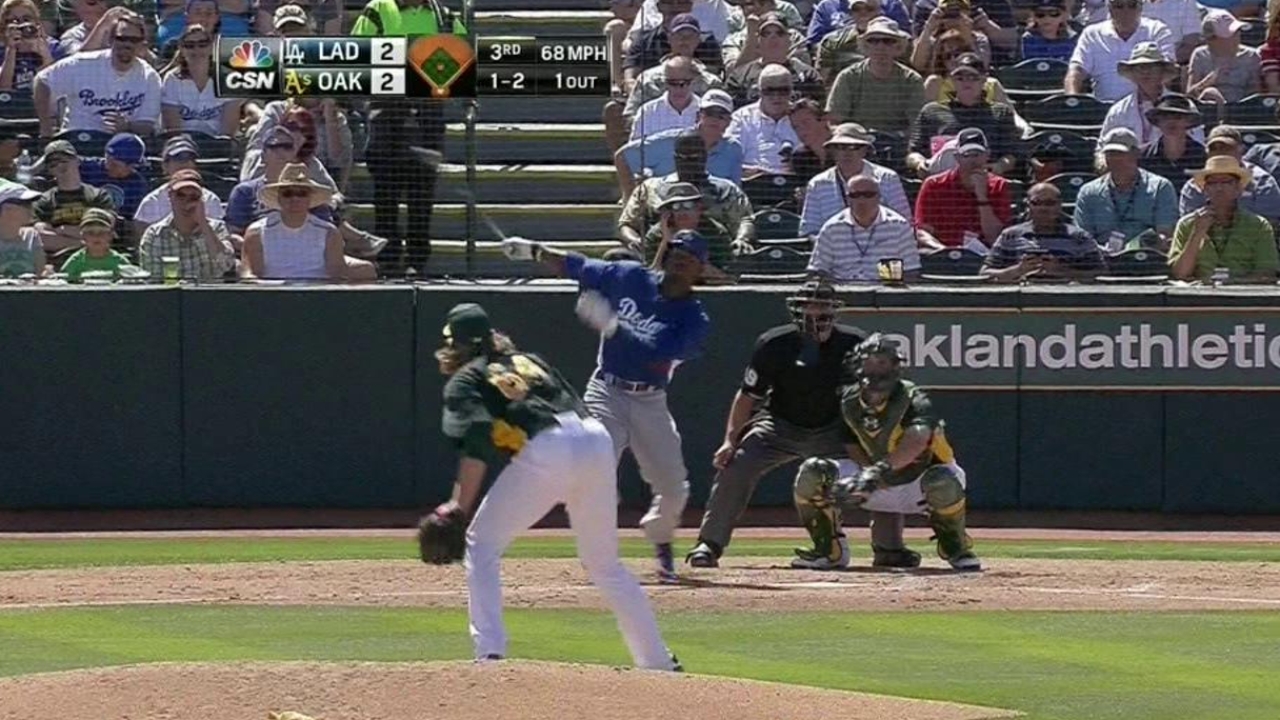 PHOENIX, Ariz. -- Carl Crawford slugged his first homer as a member of the Dodgers on Sunday and, more important, finally made some throws from left field with his rebuilt elbow.
"Every time I get to do something, it's a step in the right direction," said Crawford, who will be ready for Opening Day barring a setback.
Crawford made three throws, all on target to cutoff men, and all with decent zip. And on one, when the A's had runners racing around the bases, Crawford thought better than to try to put a little extra on it.
"The last one I caught myself before I could throw it hard," he said. "I just have to remember what we've talked about."
That pleased manager Don Mattingly just as much as the home run.
"There could have been a play, but he knew better and took care of himself," said Mattingly. "If you didn't know anything, it looked pretty normal. I caught him before he took relays (last week) and the ball had carry on it. I knew that day he was going to be fine."
Crawford went 2-for-3 with two runs scored and raised his Cactus League average to .333. Andre Ethier also hit his first home run of the Spring.
"The home run was nice," said Crawford. "It was good to actually do that in the spring and get a feel for it."
Ken Gurnick is a reporter for MLB.com. This story was not subject to the approval of Major League Baseball or its clubs.