Ryu looks destined for rotation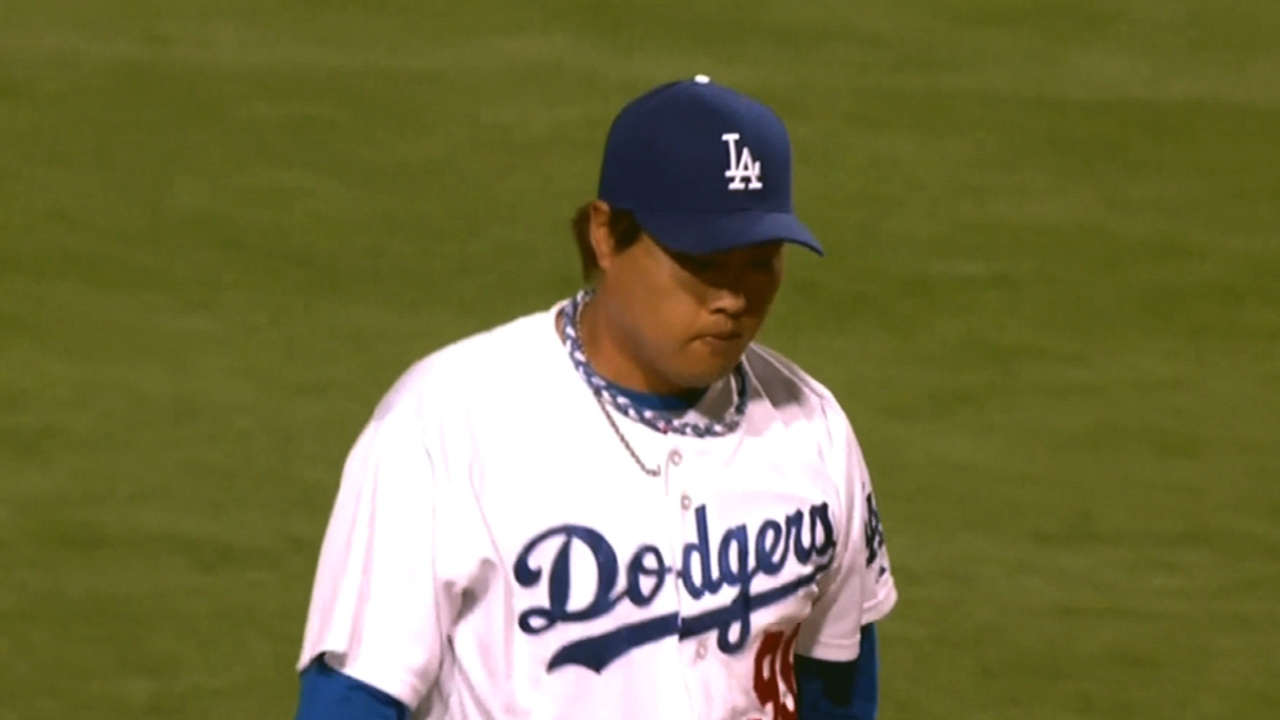 GLENDALE, Ariz. -- Manager Don Mattingly all but confirmed on Saturday night that Hyun-Jin Ryu has won a spot somewhere in the Dodgers' starting rotation.
"It's hard to say the guy wouldn't be in the rotation the way he's pitched," Mattingly said after Ryu tossed a one-hitter over seven innings in a 10-4 win against the White Sox. "There's no reason to think he's not going to pitch good. After his last outing there's not a lot not to like. He's quick to the plate, changes speeds and locates well. That what we ask our guys to do."
Ryu said he'll show even another gear in April.
"Everything will be more crisp," said the Korean import. "The velocity will be a couple miles an hour faster, the command will be a little bit better overall."
Ryu is pitching on the same cycle as Chad Billingsley, who still can't throw a curveball because of a bruised right index finger. If the season started this week instead of next week, Ryu would be starting Game 2.
With Clayton Kershaw, Zack Greinke and Josh Beckett guaranteed spots if healthy, and veterans Ted Lilly, Chris Capuano and Aaron Harang still competing, Ryu was asked if he felt he had done enough to win a spot in the starting rotation.
"I think I've shown enough in camp for the coaching staff to make a decision," he said. "But camp is camp. I don't put too much weight on it. What matters is the regular season."
Ryu said he threw more curveballs than in earlier games and, after command problems the first two innings, he was pleased with his command.
"Everything is coming along according to my plan," he said. "I'm up to 100 pitches [98 in this start], and I feel there's more life in my pitches, especially the fastball."
Ryu also was thrilled to get his first base hit since, well, he doesn't remember. He never hit as a professional in Korea. The hit came off White Sox starter Jake Peavy.
"I was a little bit dumbfounded," he said. "I squared the ball up and was really happy. Especially against a Cy Young Award winner. But he knew he was facing a pitcher, and he was throwing nothing but fastballs."
Ken Gurnick is a reporter for MLB.com. This story was not subject to the approval of Major League Baseball or its clubs.