Billingsley feels on track for first start of season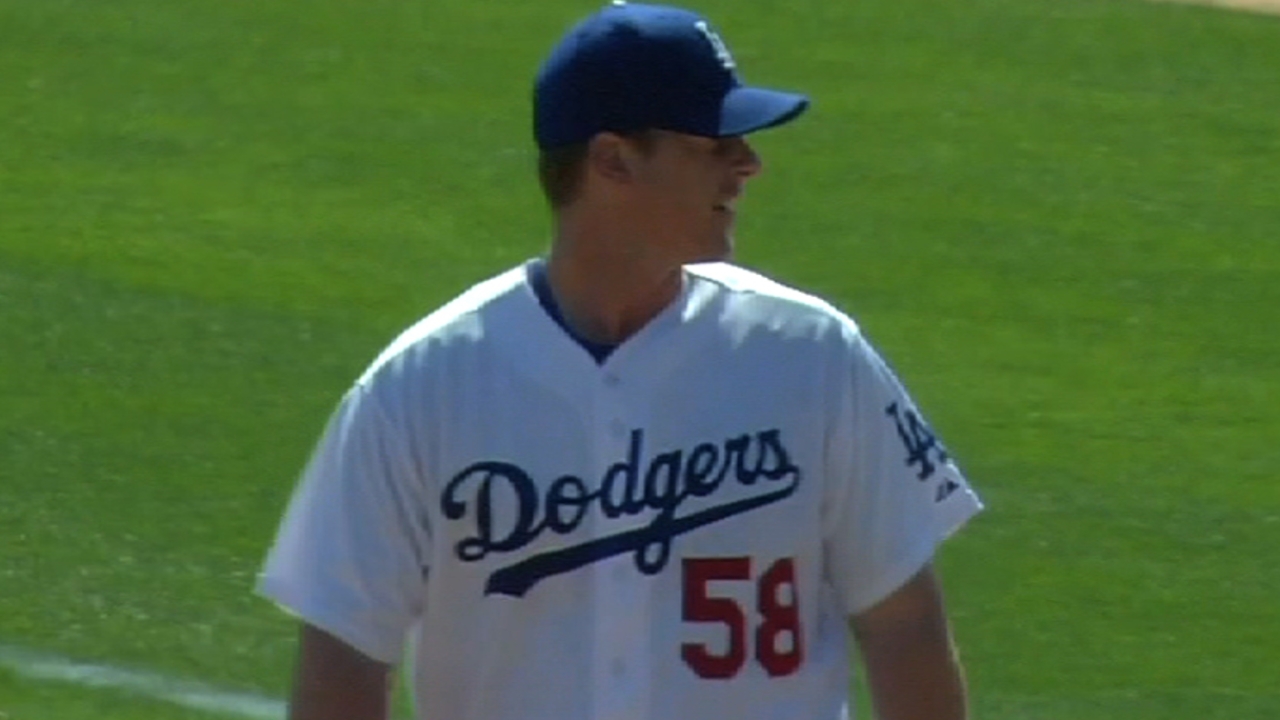 GLENDALE, Ariz. -- Chad Billingsley came out of his Minor League start on Saturday saying he anticipates being ready for his first regular-season start for the Dodgers on April 2.
"The way it's going now, as long as there are no setbacks, I plan to be ready," said Billingsley, who is nursing a bruised right index finger.
Billingsley injured the finger bunting in batting practice and had to miss a start. In his 92-pitch outing on Saturday, he did not throw curveballs as a precautionary measure for his fingernail. He allowed the Cleveland Indians' Minor Leaguers two runs on four hits, four walks and seven strikeouts.
Manager Don Mattingly said Billingsley would start April 2 only if he can throw curveballs.
"You want a guy to have all his weapons," said Mattingly. "It's tough enough without having all of them."
Billingsley explained that he "spikes" his fingertip into the ball to grip the curve and there is concern that the nail could be dislodged, which would result in a lengthier rehab. The pitch hit Billingsley just below the fingernail.
Billingsley said he hoped to throw curveballs in his bullpen session on Monday as a prep for his final Spring Training start on Thursday. The Dodgers plan for that to be in a Minor League game at Rancho Cucamonga, but they are waiting for a ruling whether playing in that game would jeopardize the club's ability to place Billingsley on the disabled list retroactively should he have a setback.
Billingsley said he would "cross that bridge when we come to it" when asked if he'd be comfortable pitching in a Major League game without a curveball, but also said there are games when he doesn't feel he has other pitches and still competes.
Ken Gurnick is a reporter for MLB.com. This story was not subject to the approval of Major League Baseball or its clubs.