HR leader Castellanos likely headed to Triple-A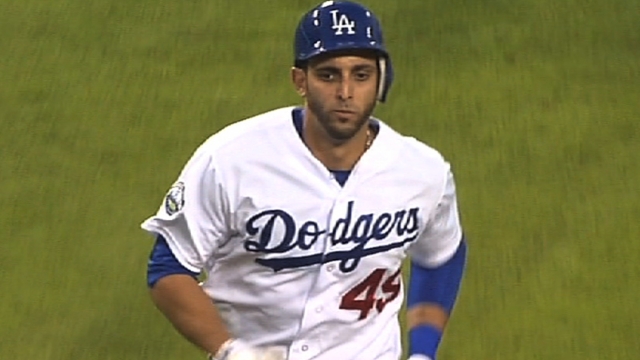 TUCSON, Ariz. -- This player leads the Dodgers in Spring Training home runs and his name isn't Yasiel Puig.
In fact, it's the player seemingly passed by Puig on the outfield depth chart. It's Alex Castellanos, who launched a three-run bomb in Thursday's Christina-Taylor Green charity game against the Cubs for his fourth home run of this Cactus League.
Nonetheless, Castellanos is likely ticketed for a return to Triple-A Albuquerque. He's hitting only .205, having struck out twice Thursday to bring his total to 13 in 39 at-bats. His 11 RBIs are tied with Puig for the team lead.
Ken Gurnick is reporter for MLB.com. This story was not subject to the approval of Major League Baseball or its clubs.