Kershaw's agents spotted at training complex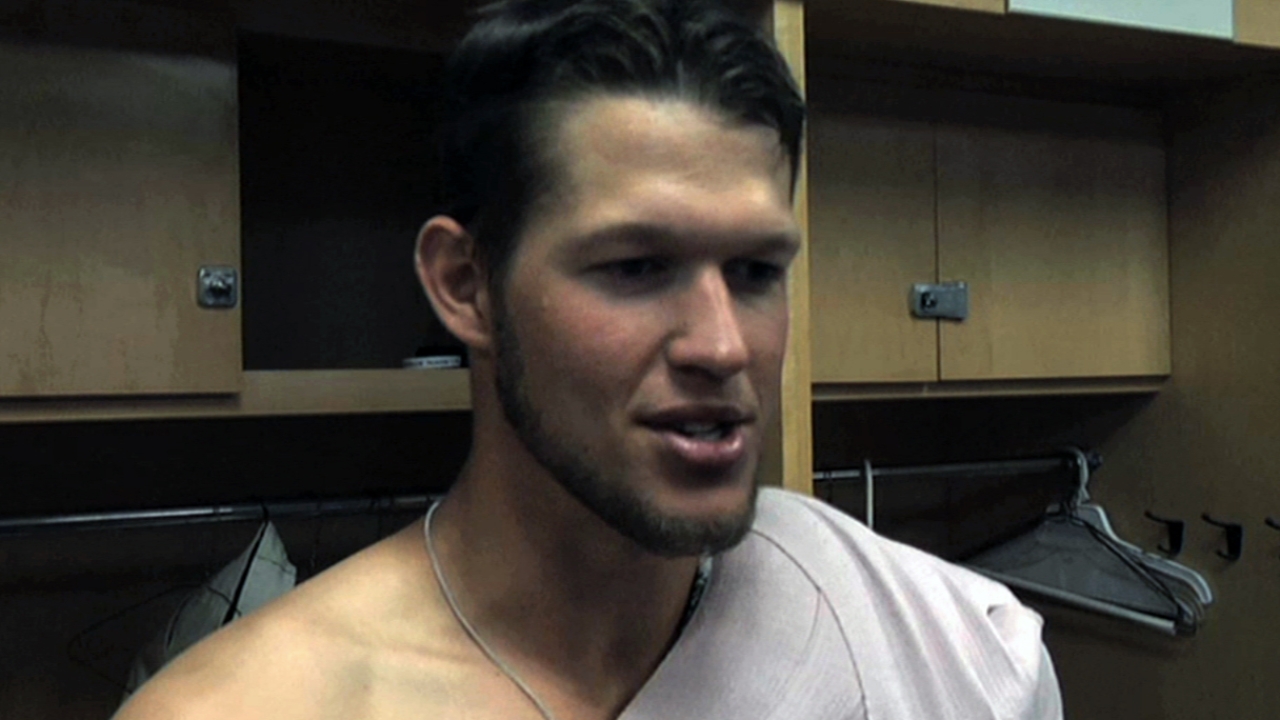 GLENDALE, Ariz. -- Clayton Kershaw's agents were at the Dodgers Camelback Ranch training complex on Wednesday, immediately fueling speculation that a contract extension for the team's ace was in the works.
"Nothing to talk about," said Kershaw.
Read into that as you wish.
It should be noted that Kershaw's agents, Casey Close and J.D. Smart, also represent Dodgers pitcher Zack Greinke and were in the stands Wednesday watching as Greinke returned from a sore elbow to pitch four innings of a Minor League game.
The timing of the agents' appearance is worth noting, however, because when Spring Training opened, Kershaw said that if negotiations took place, he wouldn't let them go into the season. The season opens in 12 days.
Kershaw, 25, will earn $11 million this year in the final season of a two-year deal and is not eligible for free agency until after the 2014 season.
Ken Gurnick is a reporter for MLB.com. This story was not subject to the approval of Major League Baseball or its clubs.