Lack of fanfare motivates Federowicz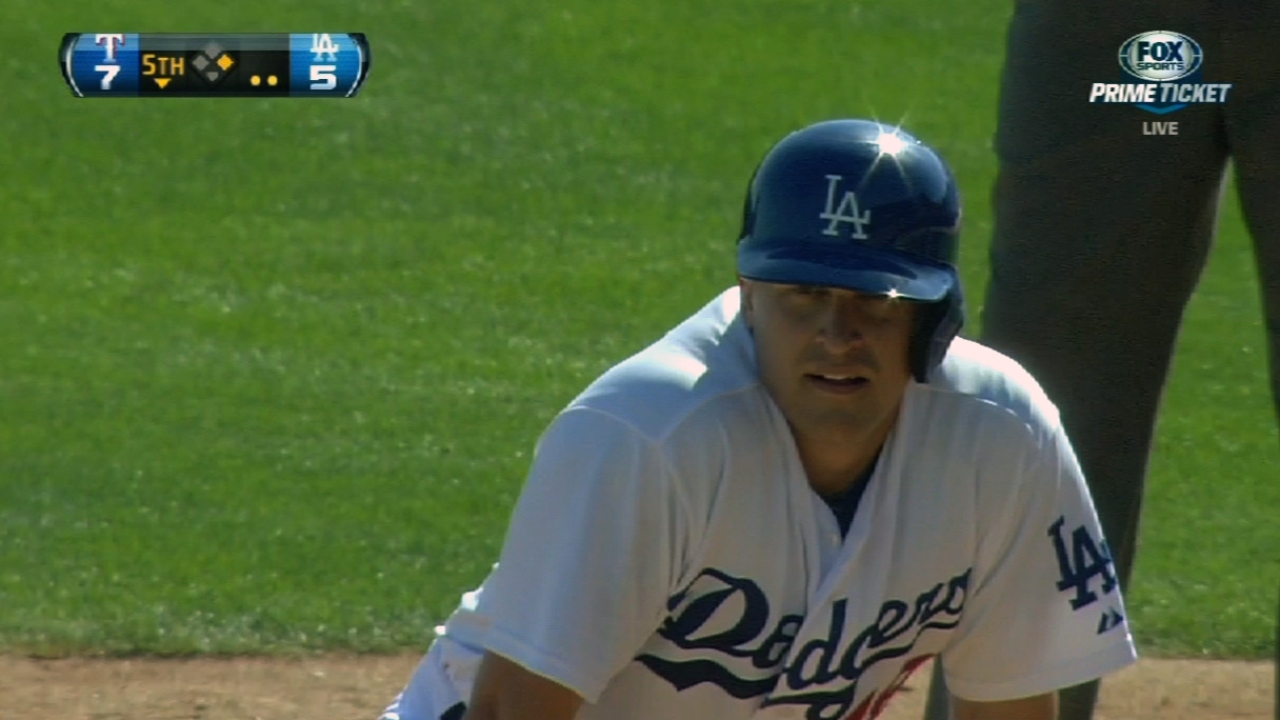 GLENDALE, Ariz. -- With little fanfare, Tim Federowicz won the Dodgers' backup catcher job this week.
Federowicz is something of an expert at little fanfare, but he's not expecting this to be the peak of his career.
"I've always been under the radar," said Federowicz, 25. "I've been overlooked and it's bothered me a lot. It's given me motivation. There are still a lot of people that don't know about me as a player and I have a chance to show them. Only time will tell."
Federowicz hasn't been under the Dodgers' radar. They went after him hard in 2011 when they didn't realize what A.J. Ellis would become. They acquired Federowicz from the Red Sox in the Trayvon Robinson trade and projected him to be starting by now, but Ellis has earned that role.
Meanwhile, Federowicz has showed that he doesn't belong in Triple-A anymore. In past years, the Dodgers probably would have signed a veteran backup and sent Federowicz back down, but not this time.
One of Ellis' strengths is pregame preparation, breaking down scouting reports to know opponents' tendencies. Federowicz said he's eager to spend a season learning from Ellis.
Federowicz also said he's determined to prove he's more than just a defensive specialist. It's all part of being overlooked as an eighth-round Draft pick in 2008, the year four catchers were taken in the first round, led by the Giants' Buster Posey.
"I've always been considered a good defensive catcher with a strong arm who likes to throw," Federowicz said. "But I'm a lot better hitter than people think -- line drive, gap-to-gap. In college, I never had an approach at the plate, until pro ball. I just went up and hit. I think I can hit in the big leagues. I'm not a .210 hitter. I've hit at every level. I have a solid approach. I'm not worried about it."
Ken Gurnick is a reporter for MLB.com. This story was not subject to the approval of Major League Baseball or its clubs.