Greinke's return likely to come in Minor League game
Dodgers right-hander slated to pitch Wednesday following three-week layoff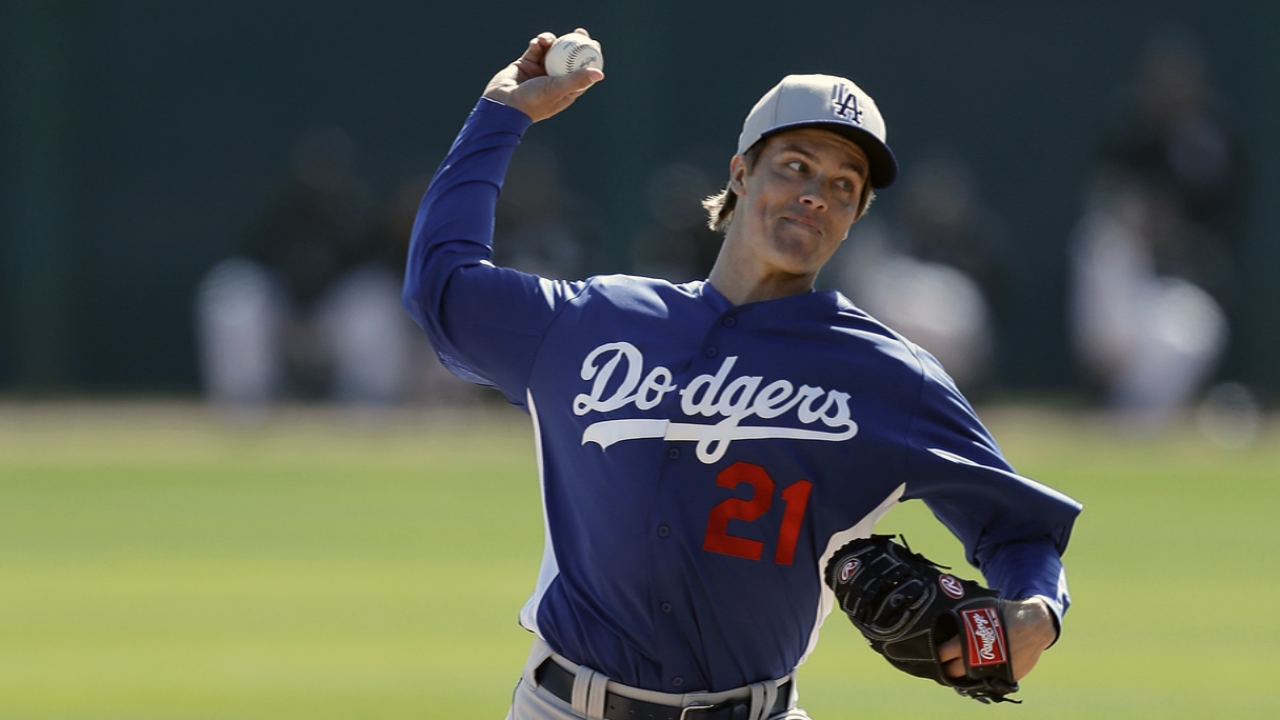 GLENDALE, Ariz. -- Zack Greinke will pitch in a game on Wednesday for the first time in nearly three weeks.
Greinke last did so on March 1, going three innings. He's battled soreness in his elbow since then, and dealt with a bout of the flu, but he has responded well enough to last week's injection of platelet-rich plasma and anti-inflammatory medication that he's tossed without discomfort for three consecutive days.
Manager Don Mattingly said that Greinke will pitch in a Minor League game in the afternoon, with A.J. Ellis staying back to catch instead of playing in the Dodgers' Cactus League game against Kansas City.
Greinke has thrown only five innings this spring and will be on a crash course to rack up enough foundational innings to build the arm strength needed to start the season on the active roster.
Because of scheduled days off, the Dodgers don't need a fifth starter until April 13, and it's now unlikely that Greinke will make his originally scheduled first start on April 2. Chad Billingsley is now penciled into that slot, although he is nursing a bruised right index finger and will miss his scheduled start on Wednesday.
Billingsley, who is able to throw all of his pitches except the curveball, is planning to throw a bullpen session on Wednesday and pitch in a game on Saturday.
Mattingly also said that Aaron Harang, who was to pitch in a Minor League game in Thursday, instead will start the game against the Royals.
Ken Gurnick is a reporter for MLB.com. This story was not subject to the approval of Major League Baseball or its clubs.