Hits aside, Crawford's arm impresses Mattingly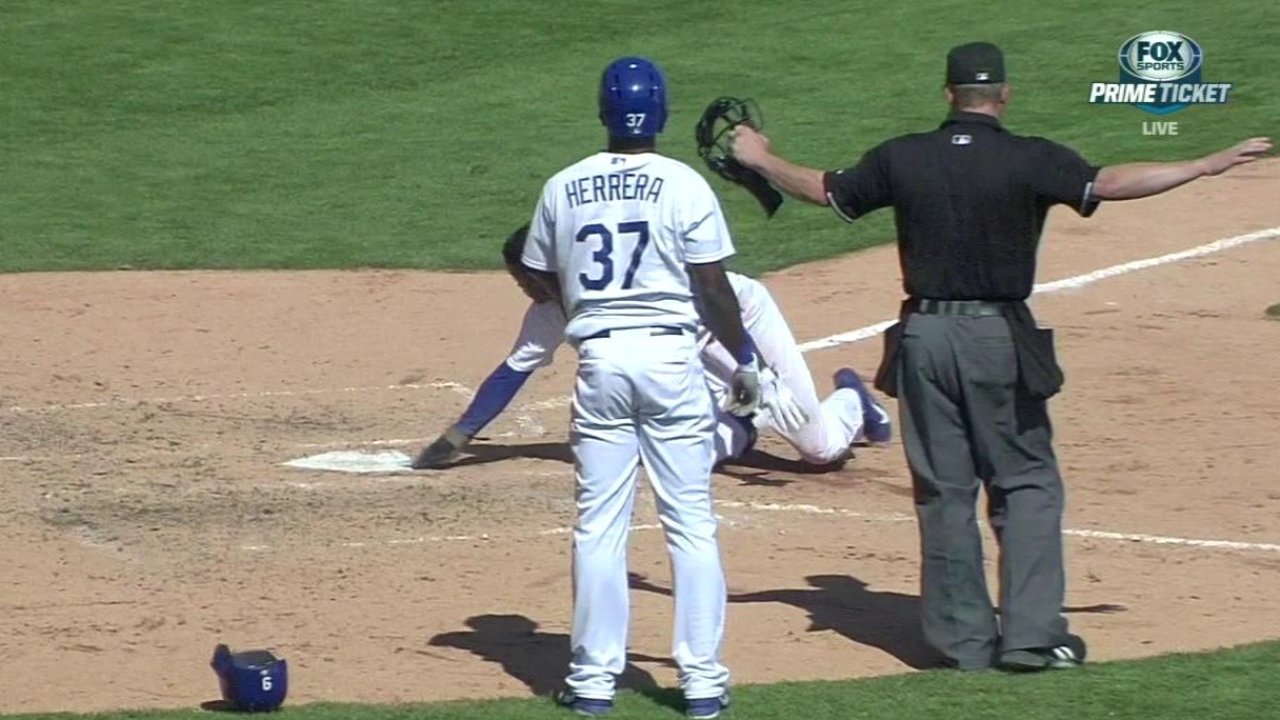 GLENDALE, Ariz. -- Carl Crawford had his first two hits and first two RBIs as a Dodger in Monday's exhibition loss to the D-backs, but it was Crawford's throwing arm that had Don Mattingly excited.
Yes, his throwing arm, the one that was surgically reattached at the elbow during last summer's Tommy John surgery.
"Actually -- that part was good to see, getting a couple hits under his belt -- but even better was his throwing," said the Dodgers manager. "Stan [Conte, vice president of medical services] was working on cut[offs], and he had a lot on the ball. That's really positive."
General manager Ned Colletti said at this point, barring any setbacks, he believes Crawford will be able to start the season on the active roster. Crawford has been leading off as the designated hitter the past two days, an indication that he'll be leading off in Mattingly's regular-season lineup.
The Dodgers figure that for Crawford to play the outfield, he needs to throw 125 feet to hit the shortstop cutoff man. Crawford said he's been rehabbing around the 75-80-foot mark, but was up to 90 feet Monday.
"The goal at some point is to hit the cutoff," Crawford said. "Dee [Gordon, Monday's shortstop] knows he has to dig, or whoever's at short."
Ken Gurnick is a reporter for MLB.com. This story was not subject to the approval of Major League Baseball or its clubs.