Mattingly happy with results from Adrian, Kemp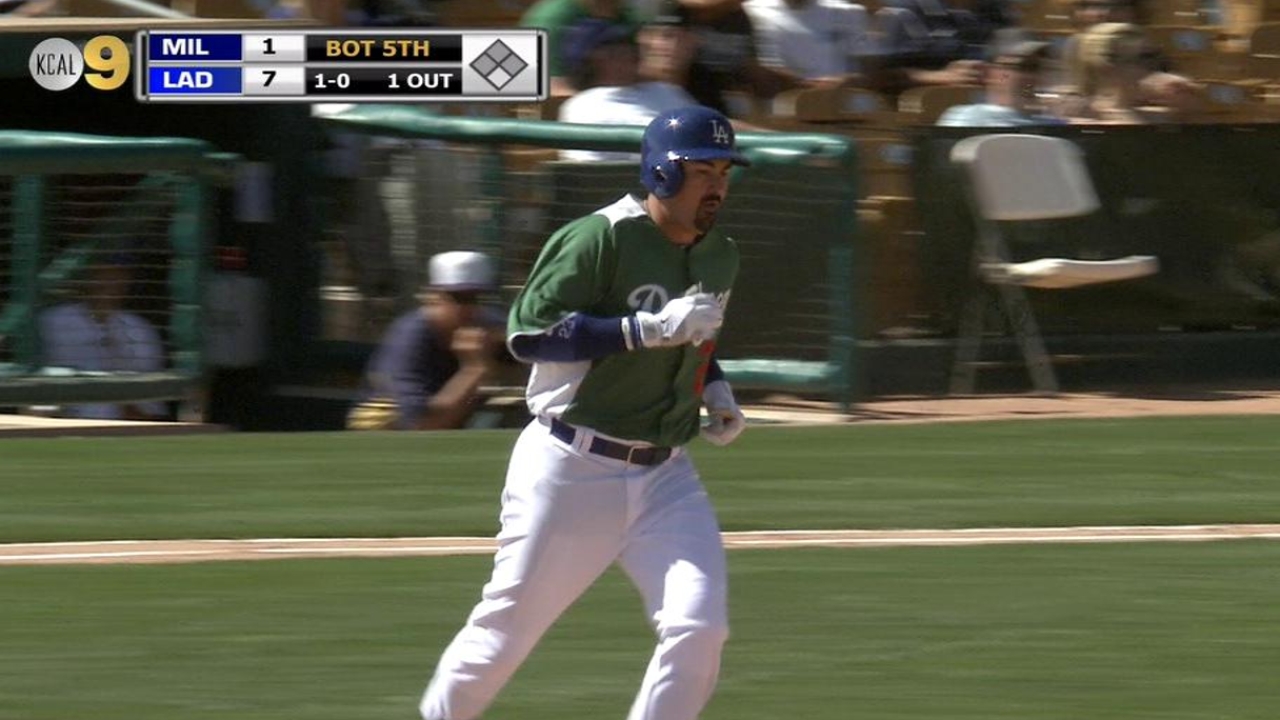 GLENDALE, Ariz. -- Which is the better sign?
Adrian Gonzalez slugging a pair of home runs to the opposite field, or Matt Kemp launching into orbit his first home run of the Spring?
Manager Don Mattingly seemed pretty pleased with both Dodgers and noted that they had taken impressive recent batting practices with new hitting coach Mark McGwire.
Mattingly saw Gonzalez's two homers.
"It means more that he's going the opposite field with carry," said Mattingly, who didn't see much of that from Gonzalez after his acquisition last season. "Today he had his best BP. And Matt's BP has been getting better. I hope things are starting to click and fall into place."
Gonzalez shook off a case of the flu early in the week after returning from the World Baseball Classic and said he continues to work on good habits while breaking bad ones.
"We're trying to get back to a certain feeling up there," he said. "It's coming along slowly but surely."
Overshadowed, perhaps, but Mark Ellis also homered in a 3-for-3 game, raising his spring average to .371.
"I'm starting to feel a lot better," said Ellis. "It's closer to the season and I'm feeling like a baseball player again. My defense is better. It took a while. To me, defense takes just as long, seeing the ball off the bat, getting the range back."
The Dodgers also got a pair of doubles from Andre Ethier and a home run from Brian Cavazos-Galvez, son of former Dodgers pitcher Balvino Galvez.
Ken Gurnick is a reporter for MLB.com. This story was not subject to the approval of Major League Baseball or its clubs.