Kershaw unconcerned after comebacker scare
Dodgers' ace doesn't expect to miss time after taking liner off left leg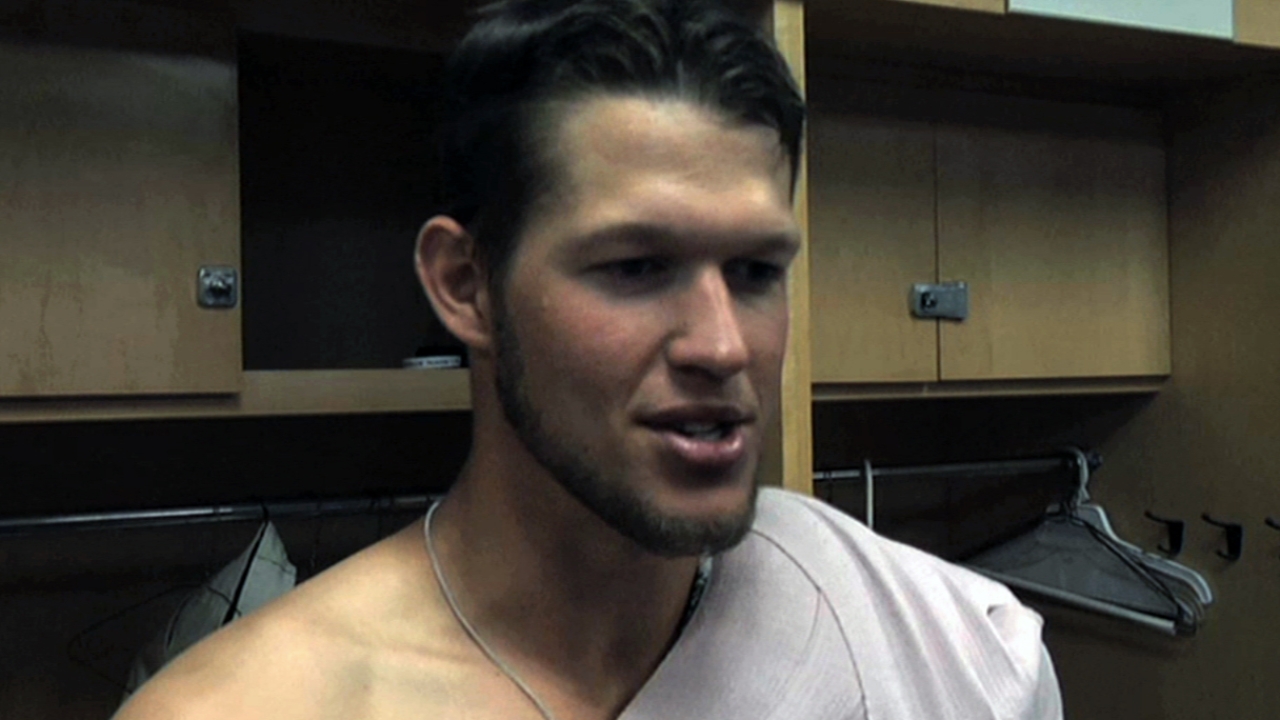 GLENDALE, Ariz. -- Dodgers Opening Day starter Clayton Kershaw said his left Achilles was sore Sunday, one day after being struck by a comebacker, but he doesn't expect to miss a start or any practice time.
Kershaw didn't do conditioning running after his six scoreless innings Saturday against Texas, but he felt well enough after being hit by David Murphy's comebacker to throw 20 more pitches in the bullpen.
Kershaw said the ball caught him at the top of the shoe, which he theorized caught a portion of the blow, along with his tendon. Kershaw said his left leg and foot are the most vulnerable areas of his body for comebackers, because he swings his left leg around on his follow-through and intentionally uses it for kick saves.
Kershaw said he again would skip running Sunday, opting for conditioning in the weight room. Whatever tenderness he felt didn't stop him from his customary morning ping-pong matches in the clubhouse.
Ken Gurnick is a reporter for MLB.com. This story was not subject to the approval of Major League Baseball or its clubs.