Sellers scratched with ankle sprain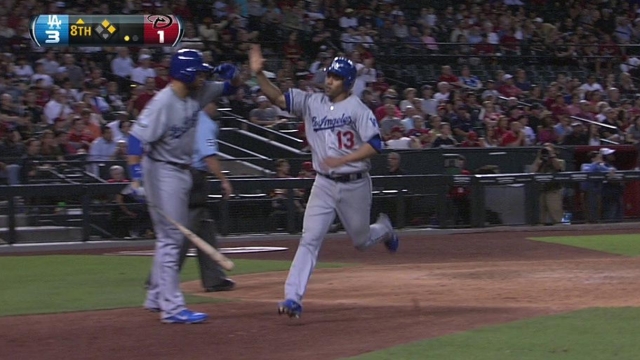 GLENDALE, Ariz. -- Dodgers infielder Justin Sellers was scratched from the starting lineup of Friday night's 8-1 win over the Royals with an ankle sprain he sustained in Thursday's morning workout, even though he was able to play in Thursday afternoon's game.
In the morning, Ted Lilly returned from the flu and played catch. Lilly, who has already missed a start and had another abbreviated by rain, still intends to start on Sunday.
Carl Crawford took six at-bats in a Minor League game and played catch for the second consecutive day as he rebounds from a post-Tommy John elbow surgery setback. The fact he was able to throw on consecutive days was considered a major hurdle cleared.
In the afternoon, starter Aaron Harang was knocked around by the Padres for four earned runs in four innings, his ERA reaching 10.00. Harang said he felt fine, but found himself focusing so much on holding runners close to the base that he lost his command pitching out of the stretch.
"Trying to do too much," Harang said.
Ken Gurnick is a reporter for MLB.com. This story was not subject to the approval of Major League Baseball or its clubs.