Tolleson hit on elbow by liner, escapes injury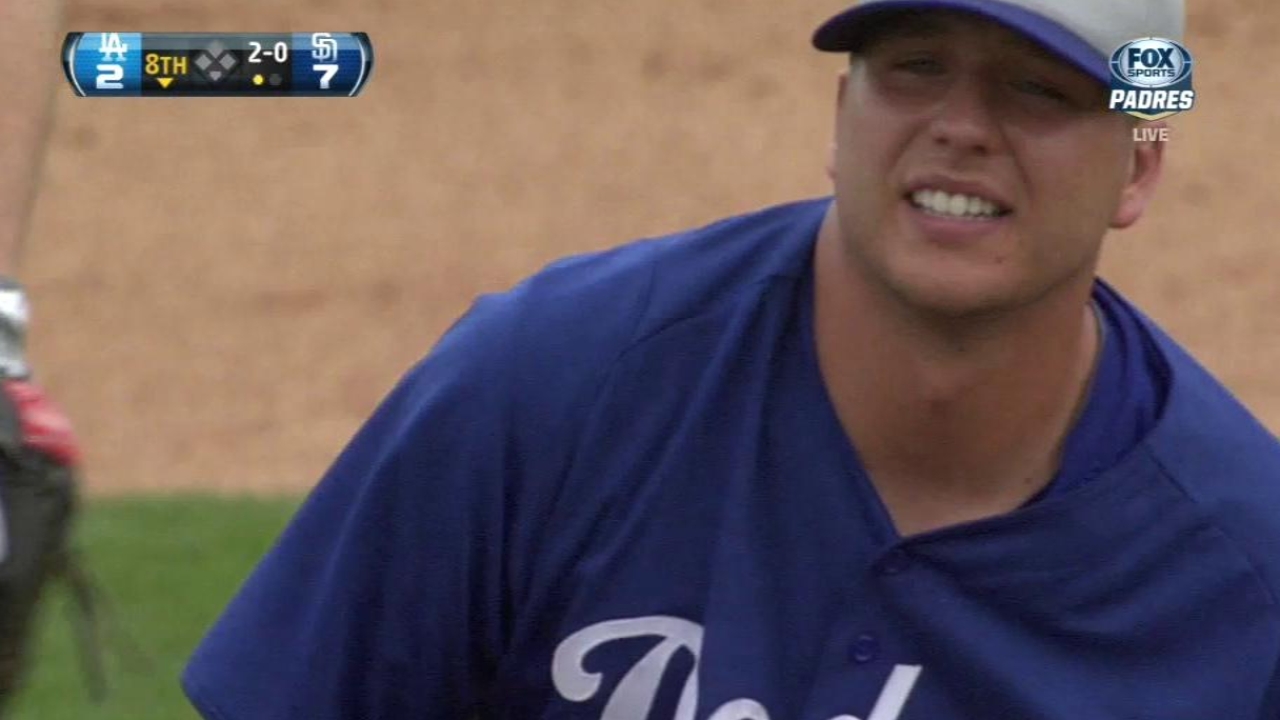 PEORIA, Az. -- Dodgers reliever Shawn Tolleson was hit on the side of his pitching elbow by a line drive in Friday's game against the Padres but apparently escaped serious injury.
Tolleson was examined by trainer Sue Falsone and apparently sustained only a bruise when struck by opposing pitcher Anthony Bass' liner.
"It might bruise up but nothing serious," said Tolleson. "As long as it continues to feel fine I'll just ice it."
Coincidentally, the last time Tolleson was on the mound in Peoria he also left the game injured. That was March 5, when he felt a twinge in his left knee delivering a pitch. He also escaped that with no structural damage and was back on the mound in two days.
Tolleson also found it odd that this injury came off the bat of a pitcher.
"I know. That makes it worse," he said. "And the pitch right before that went right by his face. It slipped, but props for him for getting me back."
Ken Gurnick is a reporter for MLB.com. This story was not subject to the approval of Major League Baseball or its clubs.