Dodgers like look of Hanley's Classic swing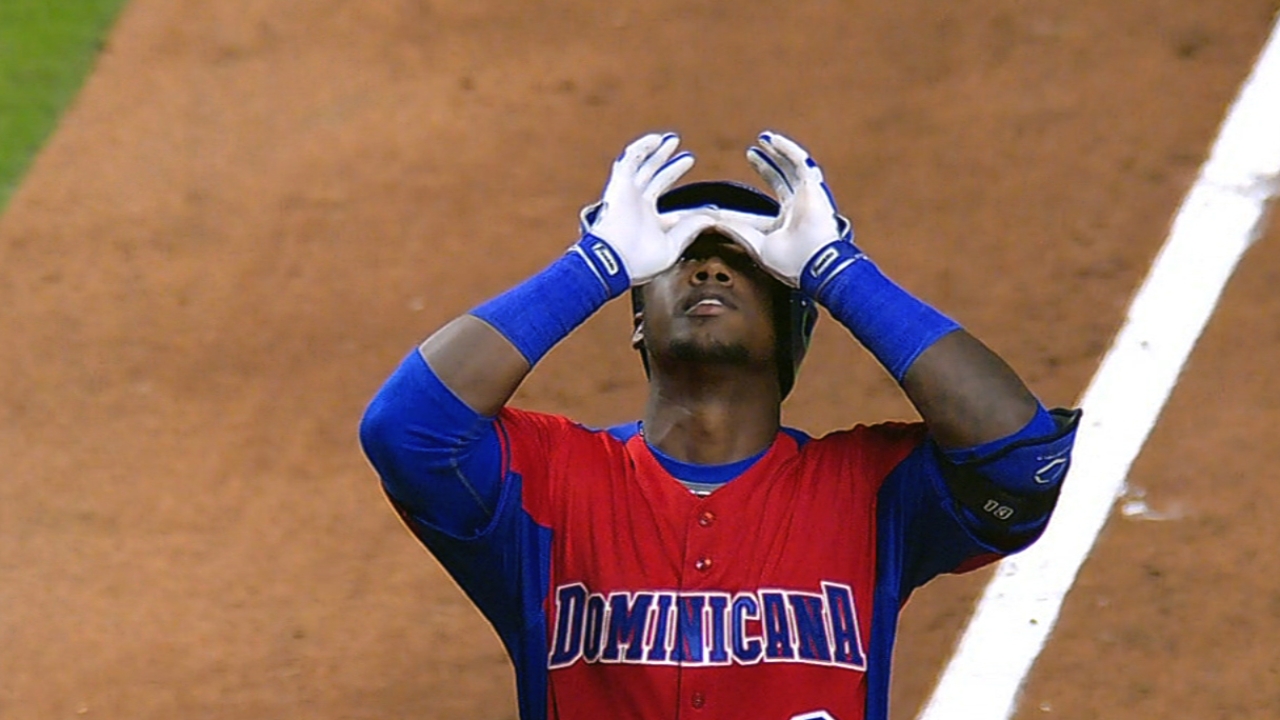 GLENDALE, Ariz. -- Hanley Ramirez's two home runs in the World Baseball Classic haven't concerned Dodgers manager Don Mattingly that his starting shortstop has fallen back into a big-swing mentality.
Ramirez is only 3-for-15 for the Dominican Republic, but has only two strikeouts with five walks and a .981 OPS.
"I've only seen a couple at-bats, but he's got a sacrifice fly and three walks in another game," said Mattingly. "That tells me he's doing what he talked about, getting strikes. When we saw him here, he seemed really good. He scalded the ball. The home runs don't bother me. The fact that he's walking tells me his approach is staying solid. I saw one at-bat, and his leg kick was actually abbreviated."
Mattingly said Dodgers scout Patrick Guerrero told him Ramirez continues to take ground balls at shortstop, even though he hasn't been playing the position in the Classic.
Ken Gurnick is a reporter for MLB.com. This story was not subject to the approval of Major League Baseball or its clubs.