Mattingly confirms Puig will begin in Minors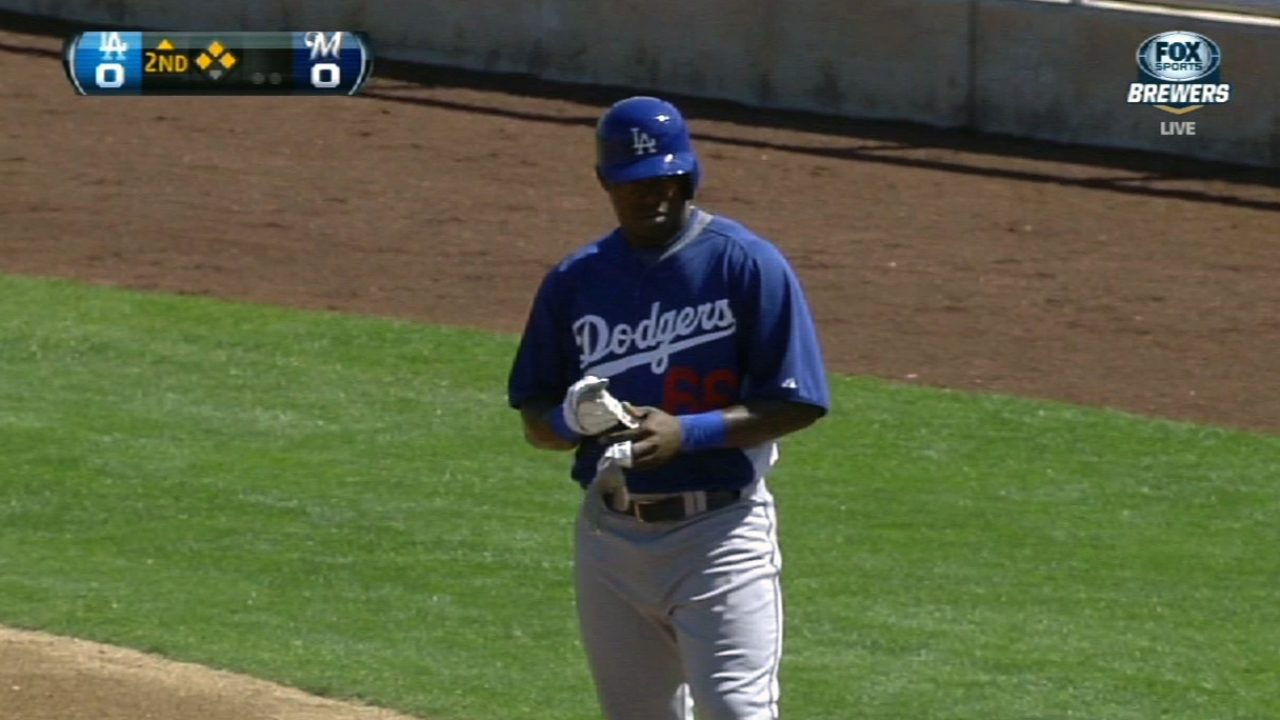 GLENDALE, Ariz. -- Dodgers manager Don Mattingly continued Thursday to knock down speculation that $42 million Cuban import Yasiel Puig could make the Opening Day roster.
"If he's ready, he'll dominate down there [in the Minor Leagues]," said Mattingly. "He'll let us know."
But Mattingly said Puig won't be ready by Opening Day.
"No, it's not the best thing for him," Mattingly said. "He won't want to hear that. He's been good, but we've seen a lot of things that tell us he's still young and needs work. The guys tell you when they're ready. When he's ready, he'll tear it up [in the Minors.] If he doesn't, he's not quite ready.
"But he's been good. No negatives. Haven't seen him make the same mistake twice. Nothing not to like. He runs, throws, has power. Really positive."
Puig is hitting .424, but struck out twice in his most recent game Tuesday night and has 10 strikeouts and no walks in 33 at-bats.
Ken Gurnick is a reporter for MLB.com. This story was not subject to the approval of Major League Baseball or its clubs.