Dodgers hope plasma injection benefits Greinke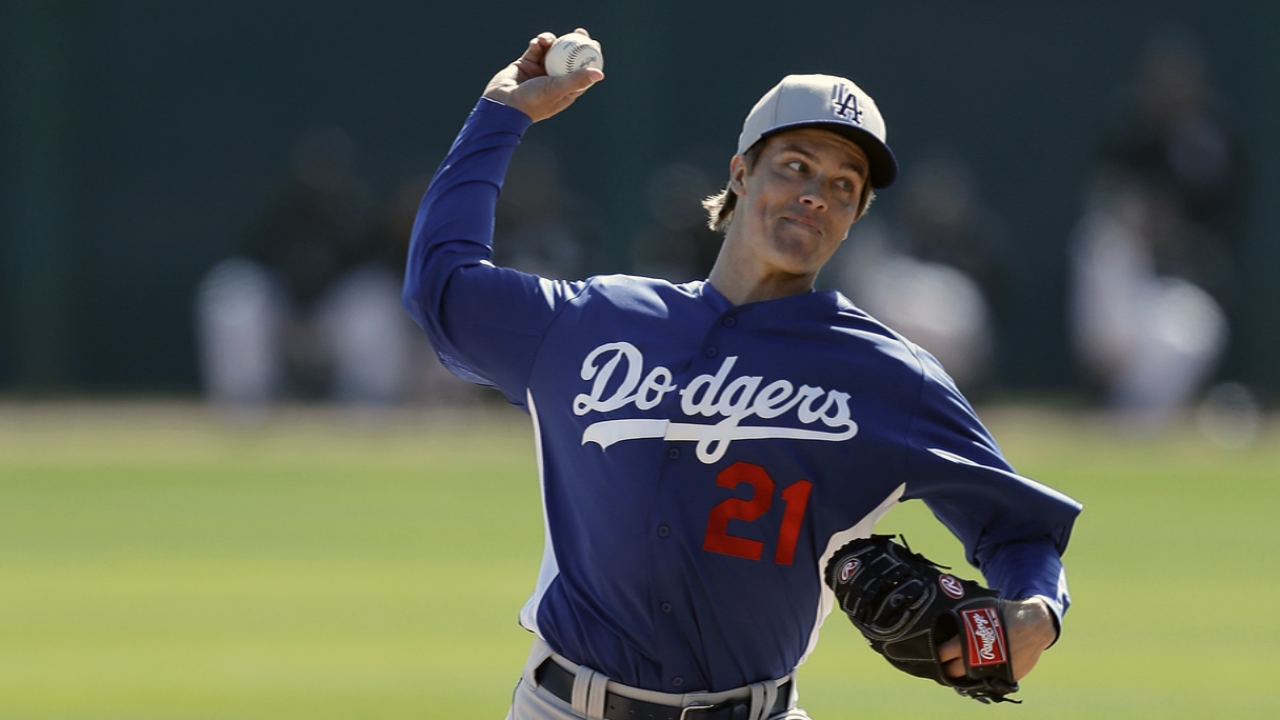 GLENDALE, Ariz. -- Zack Greinke has a sore elbow and Chad Billingsley doesn't, neither of which the Dodgers really expected this spring.
What they have in common is that Billingsley's partially torn elbow ligament responded last year to injections of platelet-rich plasma, and now the Dodgers are waiting to see if a similar injection, along with anti-inflammatory medication like cortisone, will have the same beneficial result with Greinke.
The Dodgers have been using the treatment since 2008, when reliever Takashi Saito responded well to the procedure as has Billingsley, avoiding Tommy John surgery.
Dodgers vice president of medical services Stan Conte, without addressing Greinke's situation, said the medical community isn't sure whether PRP injections work, but they trigger no side effects and make enough medical sense to be worth trying.
"The two aspects of the treatment are to, one, speed healing, and we haven't seen that," Conte said. "Two, to get better healing, more complete healing, leaving less scar tissue and reduce the chances of reinjury."
The procedure involves drawing the patient's blood and, with a centrifuge, separating the platelets, then reinjecting the concentrated platelets into the involved area. In addition to Saito and Billingsley, reliever Matt Guerrier had three injections last season and avoided flexor tendon surgery.
"We look at everything new, but we're very cautious" said Conte. "We want to be on the cutting edge, but we try not to follow the herd.
"We do think PRP had something to do with [Saito's recovery], but we're not sure."
Billingsley said he's sure the injections helped his elbow heal and avoid Tommy John surgery.
Greinke's current issue has been described by the club as "inflammation" in the back of the elbow, but no cause for the inflammation has been given. He might resume throwing by Friday, but he is now questionable to be ready for his first regular-season start on April 2.
Ken Gurnick is a reporter for MLB.com. This story was not subject to the approval of Major League Baseball or its clubs.