Cruz, Gonzalez rejoining Dodgers after eventful Classic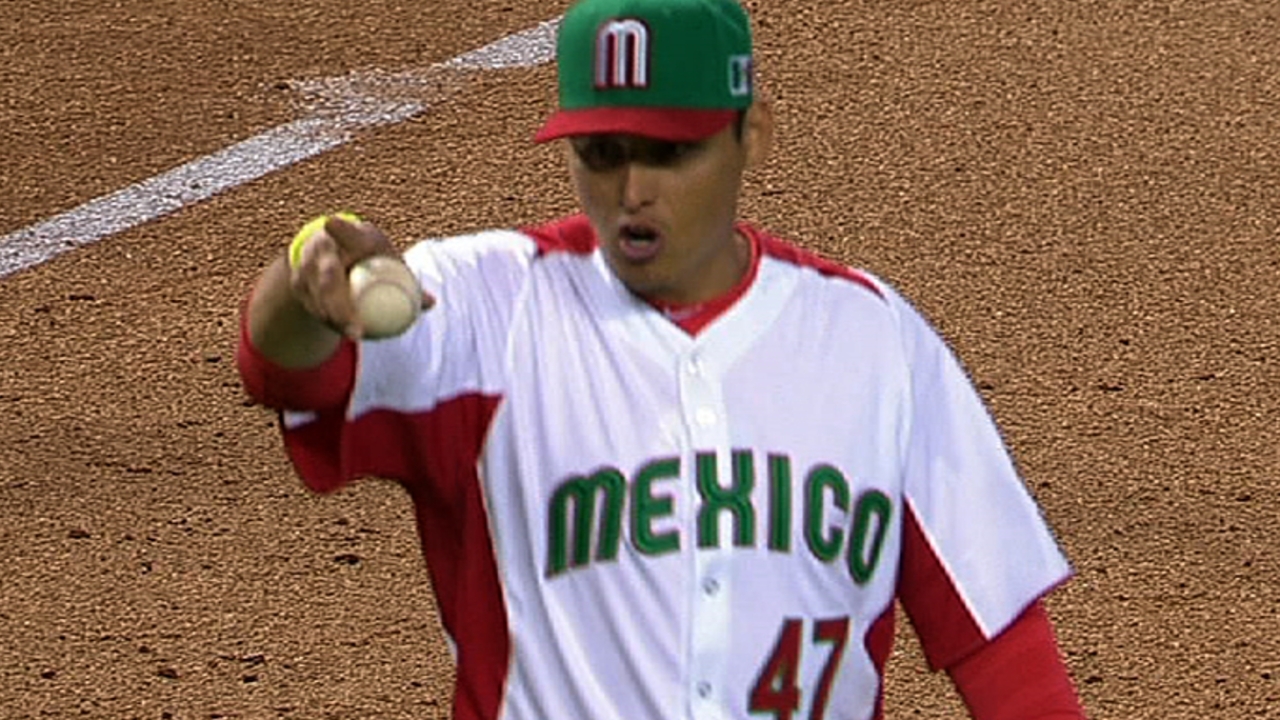 SCOTTSDALE, Ariz. -- Adrian Gonzalez and Luis Cruz will rejoin the Dodgers on Monday after escaping without injury or suspension following Team Mexico's World Baseball Classic fracas with Team Canada on Saturday.
With a 9-3 lead in the ninth inning, Canada catcher Chris Robinson dropped a bunt for a base hit. Mexico took exception. Relief pitcher Arnold Leon appeared to throw at the next batter, Rene Tosoni, on three straight pitches, finally hitting him with the third, and both benches emptied.
Cruz appeared to be an instigator to the incident. He was playing deep at third base, where the bunt went for a single. Cruz fielded the bunt without throwing to first, then gestured with the ball into his ribs to Leon, then pointing at Tosoni, who was the next hitter.
Though the bunt would normally be a violation of baseball etiquette, in the World Baseball Classic, the primary tiebreaker in three-way ties is based on a run-differential formula. Thus, teams have a vested interest in scoring as much as they possibly can.
"I saw a little of it. You don't want anything to happen," said Dodgers manager Don Mattingly. "Baseball etiquette, you don't play like that. I've been in Pony tournaments, round-robins with tiebreakers [based on runs scored]. I don't think you can ever say [fighting] is OK, but that's just not good baseball.
"Cruz texted me and something happened earlier in the game he didn't like with Ramiro Pena. I didn't see it, but the guys took exception to it."
Ken Gurnick is a reporter for MLB.com. This story was not subject to the approval of Major League Baseball or its clubs.