Dodgers eagerly await NLCS opponent
Kershaw likely to get Game 1 call vs. Nats-Cubs NLDS winner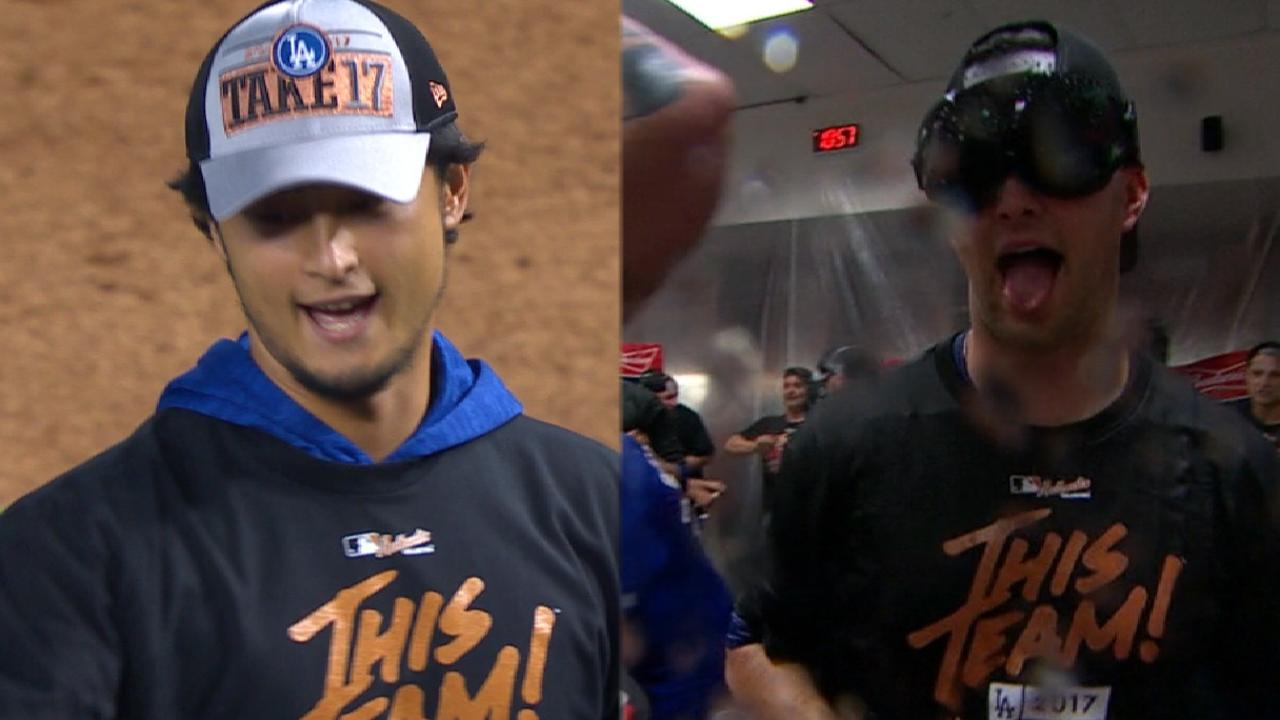 PHOENIX -- One way or another, the Dodgers are headed for a rematch.
After completing a sweep of the D-backs in the National League Division Series presented by T-Mobile on Monday with a 3-1 victory in Arizona, Los Angeles will face either the Nationals or the Cubs in the National League Championship Series presented by Camping World.
Sound familiar?
A year ago, the Dodgers bested Washington in a thrilling five-game NL Division Series, before falling to Chicago in six in the NLCS.
• Gear up for the National League Championship Series
Still basking Monday's celebration, Los Angeles skipper Dave Roberts was quick to note that he doesn't have a preference whom he faces in Game 1 on Saturday night.
• NLCS Game 1: Saturday, 8 p.m. ET/5 p.m. PT on TBS
"Both clubs are very good, very talented," Roberts said. "We're going to have our hands full. We're going to get back, celebrate tonight, get back home, and prepare for whatever team advances. But they're both great ballclubs, managed well."
The Cubs currently lead the series, two games to one, and they can clinch Tuesday in Chicago. For now, the Dodgers' rooting interests probably align with a Nationals victory that would prompt the series to go the distance.
"The Cubs and Nationals are two really good teams," said Dodgers ace Clayton Kershaw. "We've faced them enough to know. We hope they play about 30 innings in the next two days and come in really tired, then come see us on Saturday."
Should the Nats force a decisive Game 5 on Thursday night, Chicago's Kyle Hendricks and Washington's Stephen Strasburg are likely to start. That probably would make them both unavailable for the early stages of the NLCS.
Plus, the entire postseason has been littered with starting pitchers working in relief. Should the series culminate with a tight Game 5, it could decimate the winning club's pitching staff. That's precisely what happened to the Dodgers a year ago after Game 5 in Washington.
They're happy to be on the other end of things this time.
"We have the opportunity to set things up the way we want to," said Rich Hill, who started Game 2 in the NLDS. "Obviously having home-field advantage is huge. That's something we're going to take advantage of and use to our benefit."
As for the matchups, there's no clear advantage for the Dodgers on paper. They took four of six from the Cubs during the regular season and split six games against the Nationals.
For Kershaw, who will almost certainly start Game 1 on Saturday, Washington might be the best matchup. In 15 career outings against the Nats, Kershaw owns a 1.97 ERA. That doesn't include his three postseason appearances against them last year -- all Dodgers victories.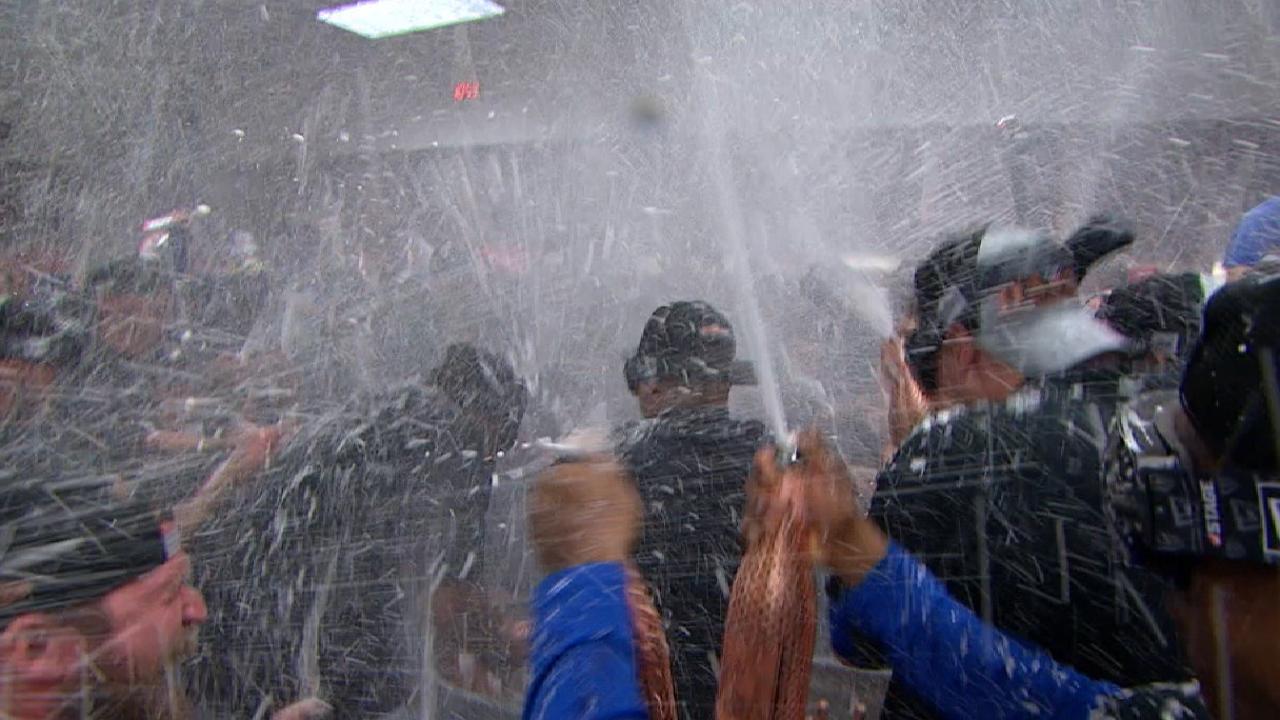 The Cubs, meanwhile, knocked Kershaw around in Game 6 last season, leading to an unceremonious exit from the postseason. Then, in May, Kershaw put forth arguably his worst performance of the season against Chicago, allowing four runs on 11 hits over 4 1/3 innings.
Regardless of whom he's facing, Kershaw understands the importance of the coming series for a franchise that hasn't reached the World Series in 29 years.
"The next series is what our season has been pointing toward," Kershaw said. "Right now that's our focus. And then hopefully we've got four more after that."
AJ Cassavell is in his seventh season as a reporter for MLB.com. Follow him on Twitter @ajcassavell. This story was not subject to the approval of Major League Baseball or its clubs.