Puig sits day after baserunning gaffe
Dodgers hope Ryu can make next start despite forearm contusion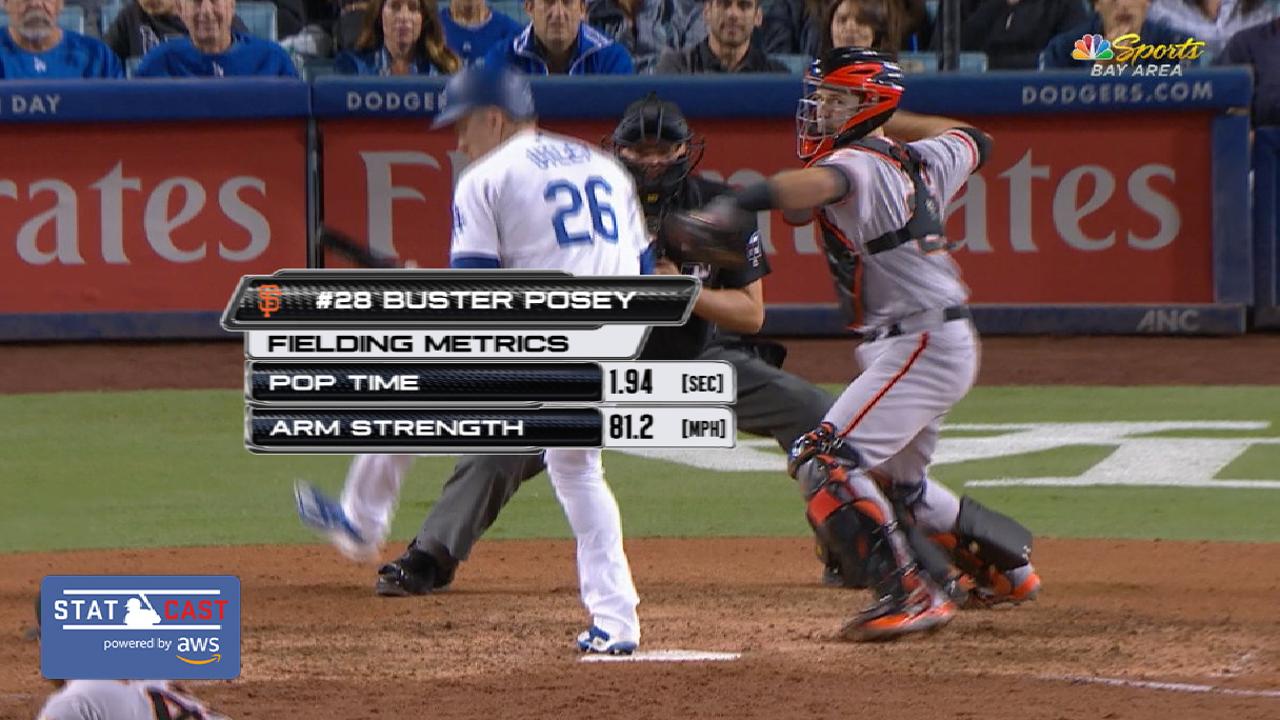 LOS ANGELES -- Dave Roberts did everything but use the word "benched" in explaining why Yasiel Puig was benched on Sunday after his stunning caught stealing that ended Saturday night's 2-1 loss to the Giants and infuriated the Dodgers manager.
Roberts, who uncharacteristically criticized Puig's mistake Saturday night, was still unhappy Sunday. Puig explained after the game that he didn't slide because he turned his right ankle approaching the bag, but Roberts said Puig's ankle was "fine" and he didn't receive treatment on it.
"Yasiel, from what I understand, his ankle is fine, and not in the lineup today," said Roberts, who hesitated to amplify, then did.
"There's just, when you're, when I put a player in the lineup, every situation, every pitch, every out is important," he said. "And it's important that the guys I write in the lineup, I can trust them. That's all I'm going to say about that."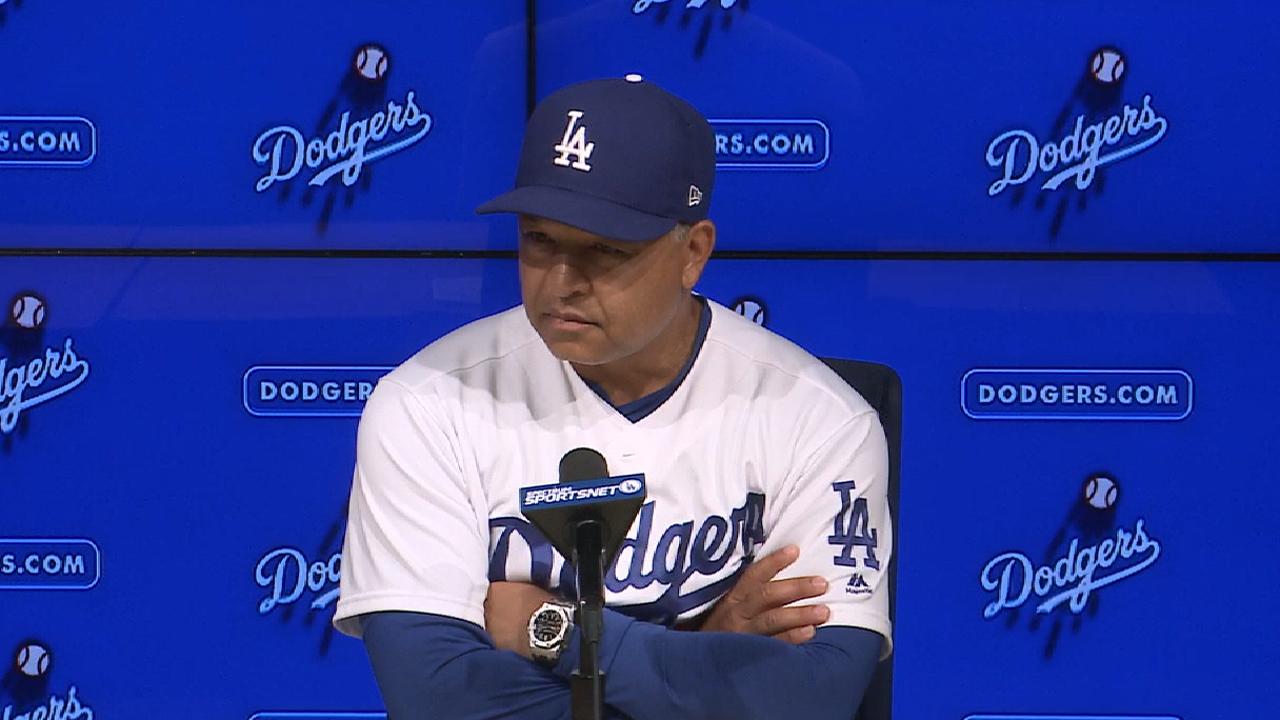 When pressed, Roberts said this wasn't Puig's only infraction in a season when the gifted Puig has generally been seen as more mature and a better teammate, as he has promised to be.
"There's been some things, you look back, that I kept notes of," said Roberts. "You have to have trust in all your players. I didn't see him after last night. I've got the guys I want out there today. It's pretty simple, actually. He didn't get treatment yesterday. He's not in the lineup. Whatever message he gets from it, I'm putting the guys out there I think gives us the best chance to win."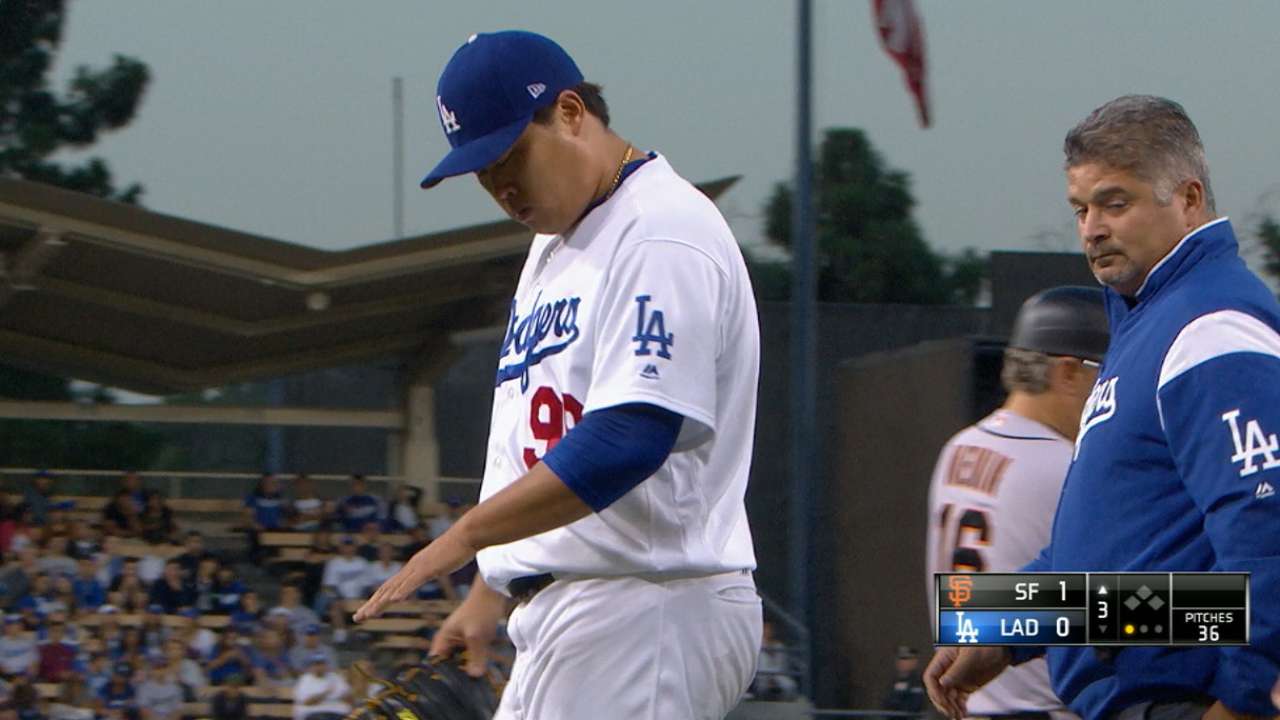 • The Dodgers are planning for lefty Hyun-Jin Ryu to make his next scheduled start. Ryu took a liner off his left arm in the third inning of the Dodgers' 2-1 loss to the Giants on Saturday. Ryu exited the game with a left forearm contusion and X-rays came back negative. Roberts said Ryu would try to play catch Sunday and will see how he responds to treatment.
If Ryu isn't able to make his next start, right-hander Brandon McCarthy is an option to fill his spot in the rotation.
• Roberts also said third baseman Justin Turner is still dealing with a stomach virus and his thumb is still bothering him. Roberts said Turner likely wouldn't be available to pinch-hit Sunday.
• Roberts announced the starting pitchers for the Padres series that starts Monday night -- Yu Darvish on Monday, Alex Wood on Tuesday and Rich Hill on Wednesday.
• The Dodgers made a Minor League transaction Sunday, acquiring Connor Joe from the Atlanta Braves in exchange for international amateur signing-bonus pool space.
Ken Gurnick has covered the Dodgers since 1989, and for MLB.com since 2001.

Joshua Thornton is a reporter for MLB.com based in Los Angeles.

This story was not subject to the approval of Major League Baseball or its clubs.