Rangers net 3 prospects for Darvish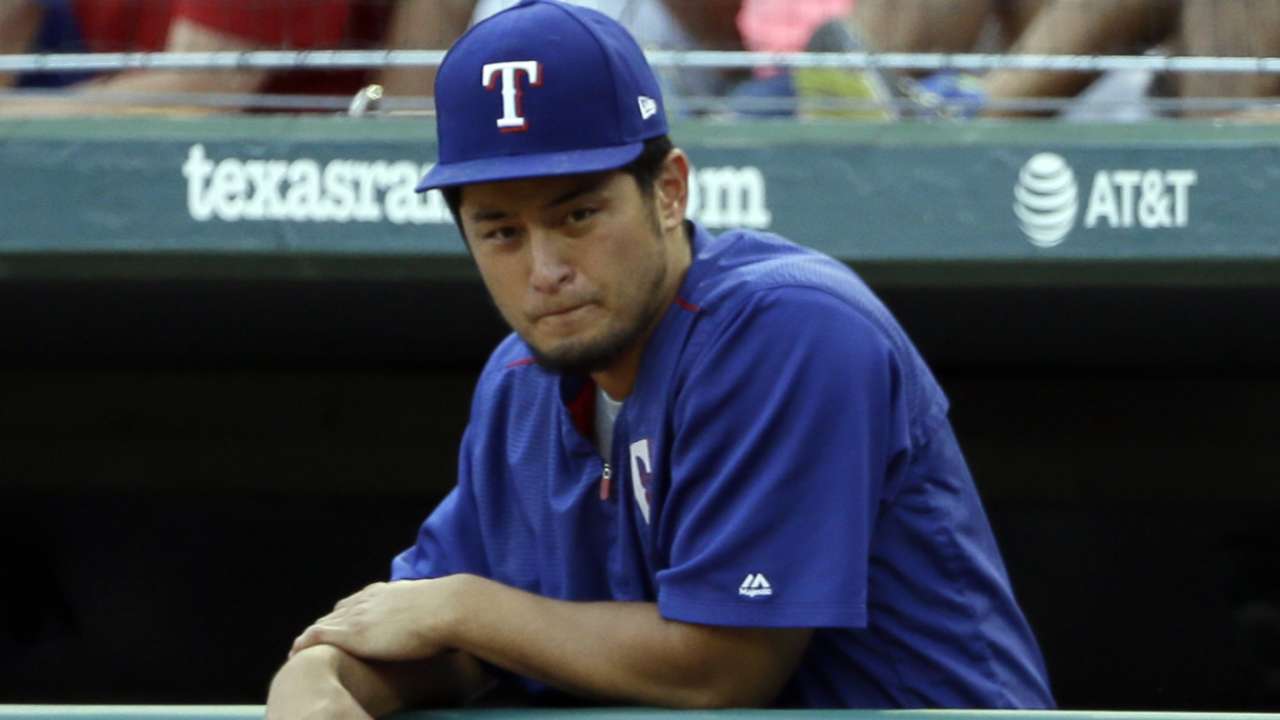 Rangers right-hander Yu Darvish was traded to the Dodgers on Monday for three prospects.
Second baseman/outfielder Willie Calhoun, who is the Dodgers' No. 4-ranked prospect according to MLBPipeline.com, right-hander A.J. Alexy (No. 17) and infielder Brendon Davis (No. 27) were sent to Texas.
Darvish is a four-time All-Star who is eligible for free agency after this season. He is 6-9 with a 4.01 ERA and 1.17 WHIP this year. The son of an Iranian father and Japanese mother, Darvish became Japan's best pitcher in a seven-year career there before signing with the Rangers in 2012, and the following season, he was a runner-up for the American League Cy Young Award. The Dodgers scouted him when he was still in high school.
Another unique aspect of this trade is how rare it is for these two teams to make a deal. In fact, these two clubs did not make any trades between 1990 and 2014, and have not made a deal of any significance since the Rangers acquired Dave Stewart and Ricky Wright from the Dodgers for Rick Honeycutt on Aug. 19, 1983.
Among players considered to be on the trade market this month, none of them was affected by the new qualifying rules as much as Darvish, who is set to hit free agency this winter. In the past, when a team lost a player who rejected a qualifying offer, it received a first-round pick as compensation. Under the new QO rules set forth in the Collective Bargaining Agreement that was ratified over the winter, only teams that receive revenue sharing can receive a first-round compensation pick when a free agent rejects a QO to sign elsewhere. According to Morosi, the Rangers are not on the list of 16 clubs that will receive revenue sharing, which isn't surprising given the size of their market.
As a result, the best the Rangers could have done in terms of Draft-pick compensation if Darvish rejected a qualifying offer and left at the end of the season was a comp pick before the third round (likely in the 70s). In other words, the incentive was there for the Rangers to make a trade as the package of Calhoun, Alexy and Davis is far more valuable than a pick in that range.