Kershaw starts as Dodgers eye 10th straight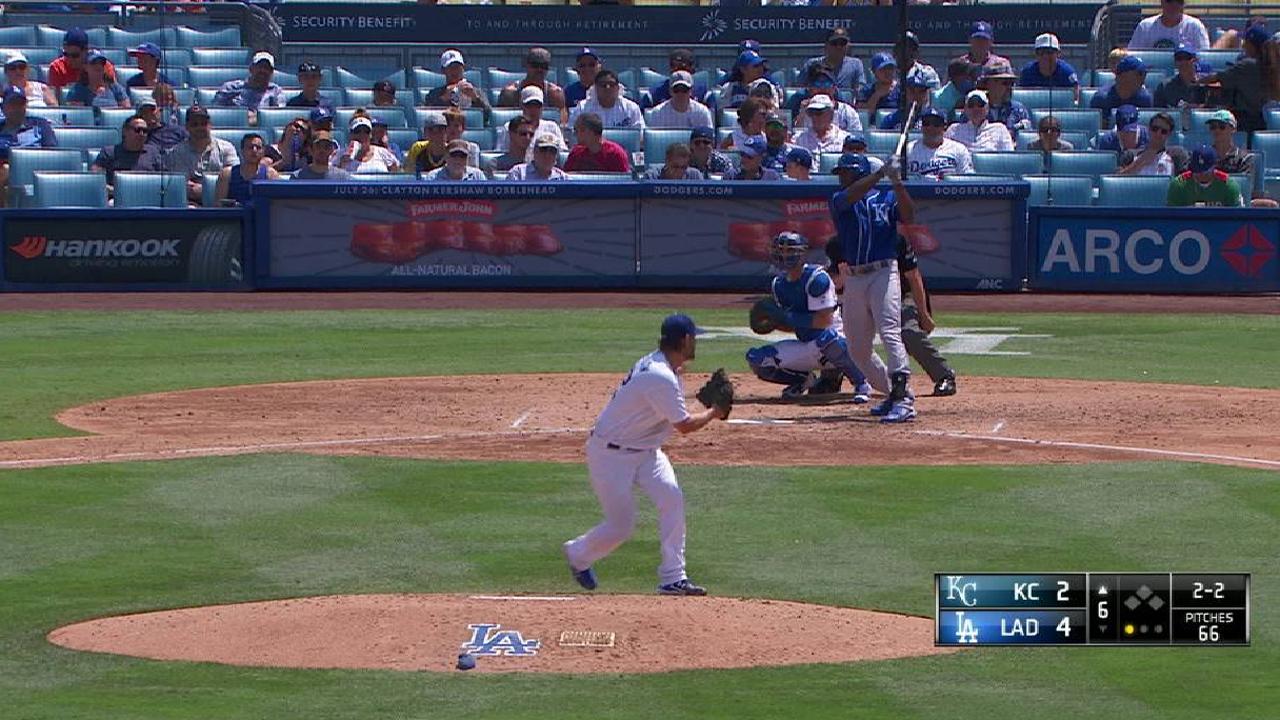 The Dodgers and White Sox open a short two-game series in Chicago on Tuesday. The two franchises have been a Major League staple. The Dodgers date all the way back to the late 1800s in Brooklyn, while the White Stockings sprung up in 1901.
Both franchises have played for more than 100 years, but only 27 games against each other, mostly after the implementation of Interleague play.
The teams first met in the 1959 World Series when the Dodgers claimed the title in six games. The teams first got together during the regular season in 2003 with the White Sox taking two of three games. They haven't played each other since Chicago took two of three in '14. The White Sox hold a 16-11 advantage all-time over the Dodgers.
Clayton Kershaw takes the mound for the Dodgers in his first appearance since the All-Star break. He'll be opposed on the hill by White Sox right-hander Miguel Gonzalez, who makes his first start since going on the disabled list with A/C joint inflammation in mid-June. Kershaw has won 10 straight decisions.
Three things to know about this game
• Gonzalez dropped three consecutive decisions in June before going on the DL. He gave up 25 hits, including five home runs, over 15 2/3 innings as his ERA swelled to 8.62.
• Kershaw earned the win the last time the Dodgers beat the White Sox. On June 2, 2014, Kershaw went eight innings of two-run, four-hit ball, striking out nine in a 5-2 win at Dodger Stadium.
• Gonzalez has never faced the Dodgers, but over his career he has pitched to two current players on the roster: Chris Taylor has four hits in seven at-bats (.571), while Logan Forsythe has four hits in 16 trips to the plate (.250).
Glenn Sattell is a contributor to MLB.com based in Miami. This story was not subject to the approval of Major League Baseball or its clubs.