Turner to undergo tests on injured hamstring
Dodgers third baseman exited Thursday's game after 7th inning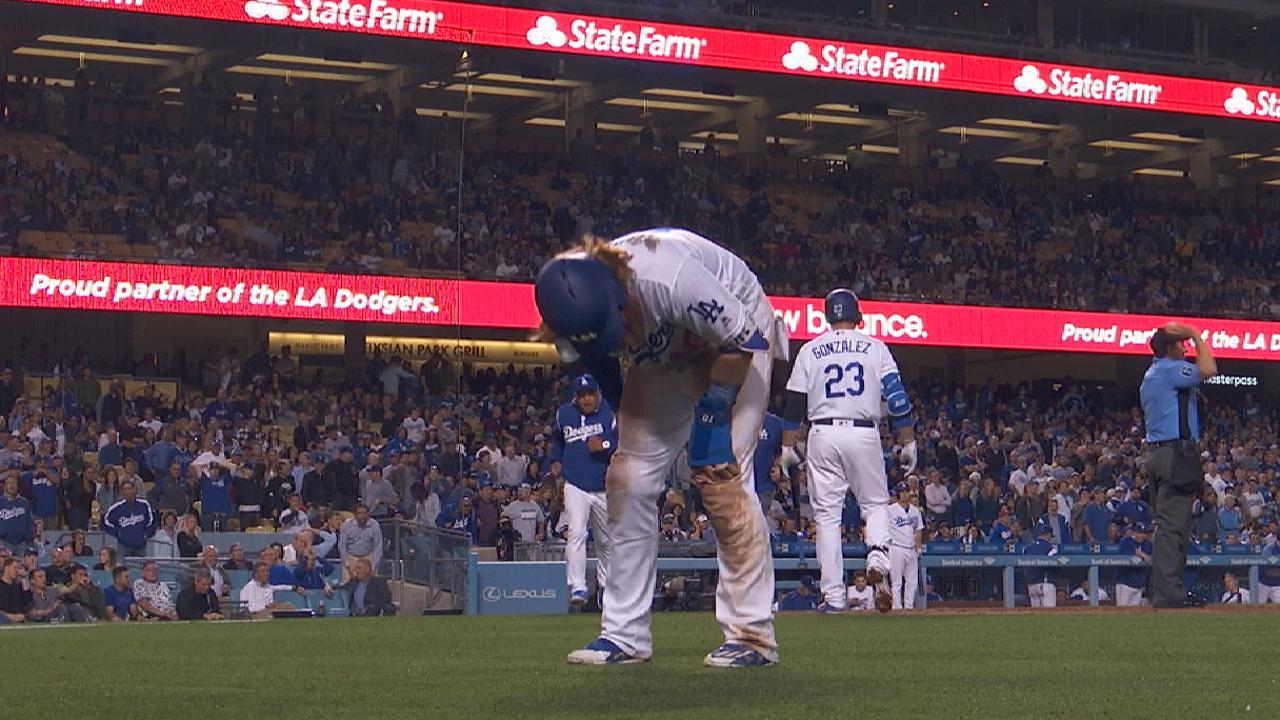 LOS ANGELES -- Dodgers third baseman Justin Turner will undergo tests Friday to determine the severity of a right hamstring injury that forced him to exit Thursday night's 7-2 win over the Marlins.
After receiving sketchy initial reports, manager Dave Roberts was cautiously optimistic that Turner's injury won't be as bad as it appeared. Turner pulled up in pain while rounding third base, trying to score from second on Yasmani Grandal's two-out single in the bottom of the seventh inning.
"It seemed a certain DL, but we'll hold out hope," Roberts said. "When it happened, it looked like it tore off the bone. I think it happened after he hit third and was coming around. It looked like it almost came off the bone, the way he reacted. But maybe it was cramping and you're running … I don't want to speculate too much. I just saw him pull up and grab it."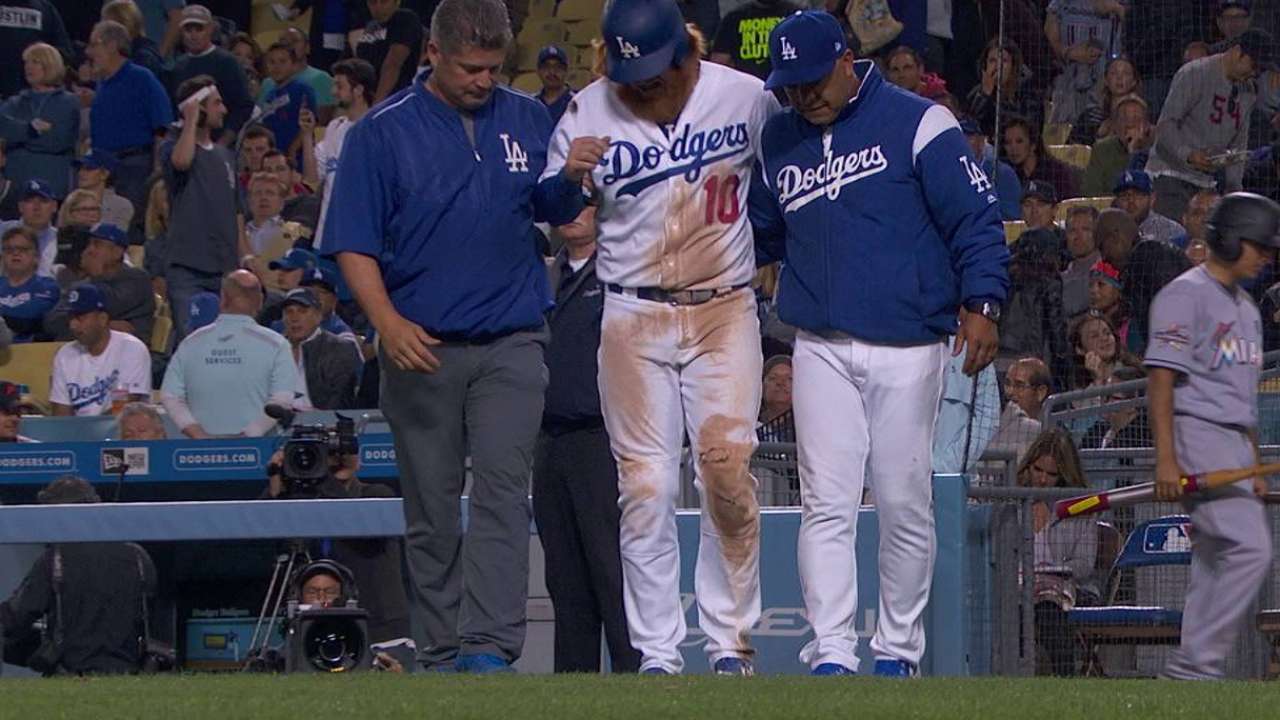 Roberts was told by trainers that Turner showed strength in the hamstring afterward, "which is positive."
"We'll get some scans tomorrow morning and we'll know more," Roberts said. "For his strength to be there, reason to be a little optimistic. It's right behind the knee, not the belly."
Turner was re-signed to a four-year, $64 million deal during the offseason, because he is vital to the Dodgers as the No. 3 hitter, a high-quality defender and a clubhouse presence. He had two hits, a walk and a stolen base Thursday, leaving his average at a team-high .379 with a .946 OPS.
On the play he was injured, Turner was thrown out at home by Marlins left fielder Marcell Ozuna to end the inning. He limped off the field with the trainer, and was replaced at third base by Chris Taylor. Turner left the clubhouse before reporters were allowed in.
For as long as Turner is sidelined, the club will turn to Yasiel Puig as the most potent right-handed hitter. Five innings before Turner's injury, Puig launched his team-best eighth home run, with its 111.2-mph exit velocity and projected distance of 442 feet his hardest-hit and longest homer of the Statcast™ era (since 2015).
Turner missed three weeks in 2014 with a left hamstring strain.
Ken Gurnick has covered the Dodgers since 1989, and for MLB.com since 2001. This story was not subject to the approval of Major League Baseball or its clubs.