Scouts watch Gagne throw at Dodgers camp
Right-hander, 41, hasn't pitched in Majors since 2008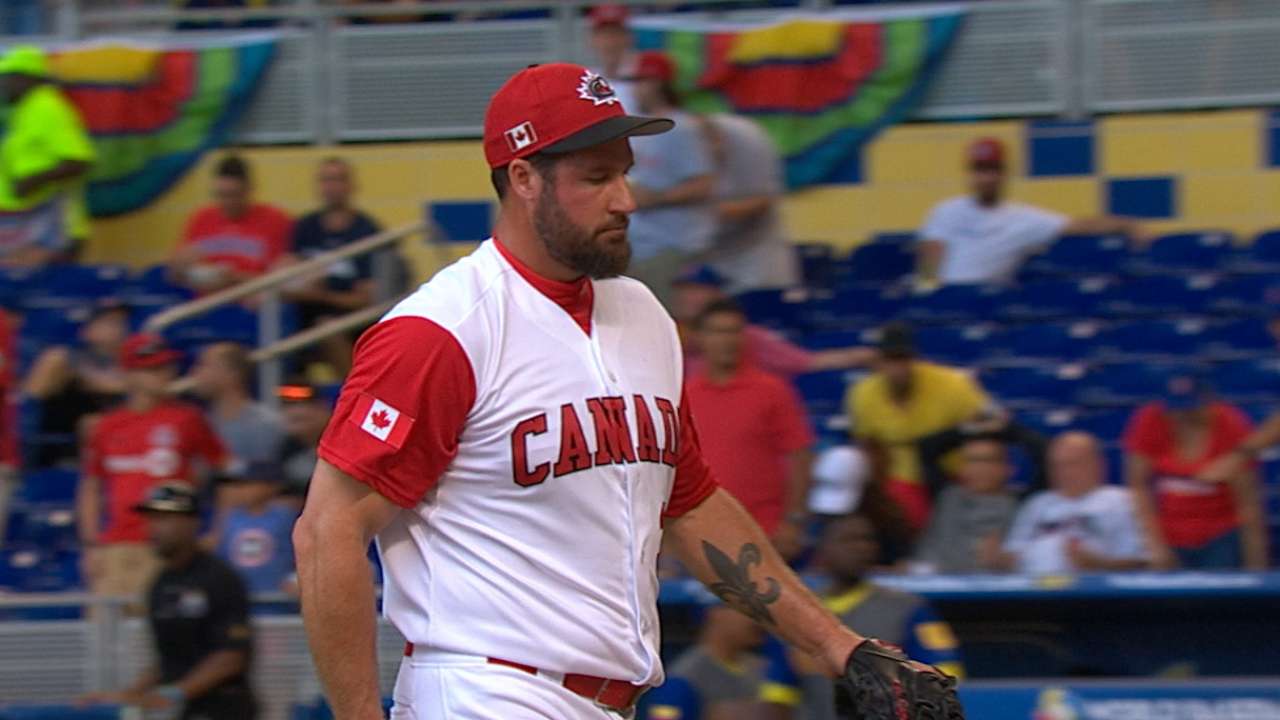 PHOENIX -- Scouts from two teams -- neither of which was from the Dodgers -- wandered over to the bullpen area of Camelback Ranch right when Dodgers guest instructor Eric Gagne took the mound.
Team Canada is out of the World Baseball Classic, but Gagne's improbable comeback remains on the table. His bullpen session followed that of Clayton Kershaw. Dodgers veteran receiver Bobby Wilson caught, and third baseman Justin Turner stood in the batter's box tracking pitches, while pitching coach Rick Honeycutt offered tips.
Gagne, 41, hasn't pitched in the Major Leagues since 2008, but Turner was sufficiently impressed.
"I told him I wanted to see his changeup. It lived up to its legacy," Turner said. "Actually it was coming out of his hand really, really good."
Ken Gurnick has covered the Dodgers since 1989, and for MLB.com since 2001. This story was not subject to the approval of Major League Baseball or its clubs.