Jansen will join Dutch for WBC '17 semifinals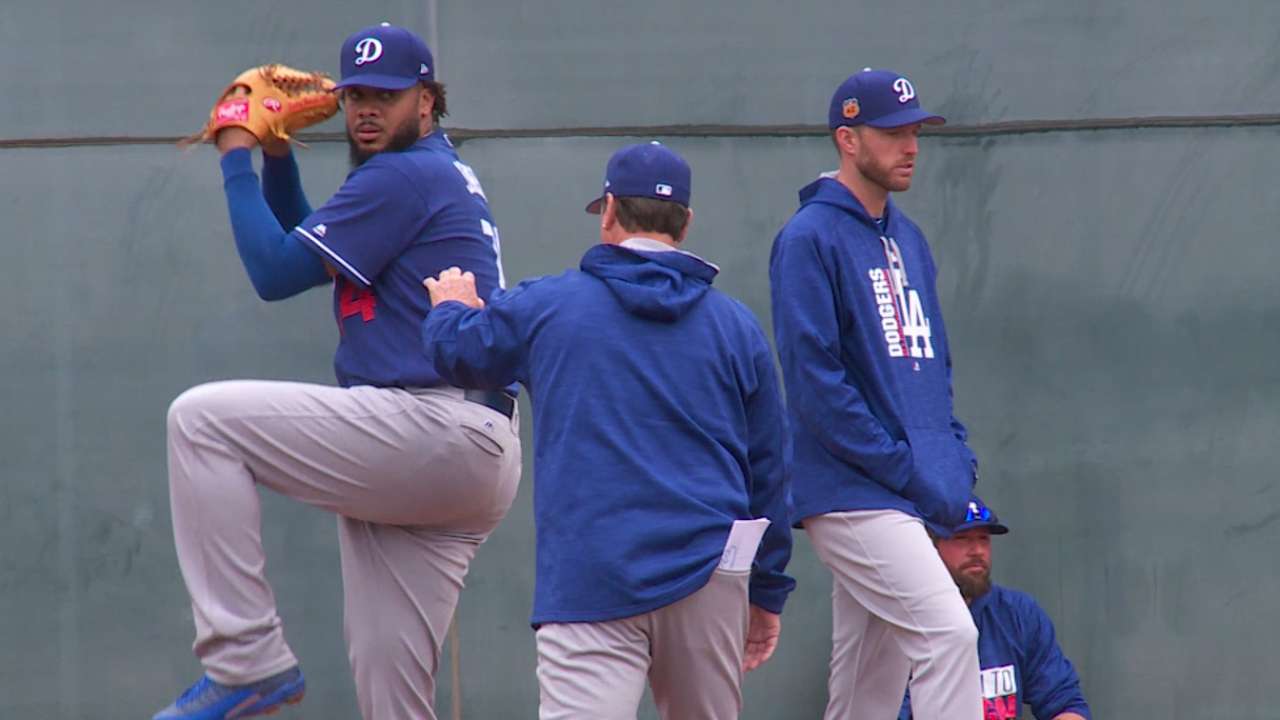 Kenley Jansen is joining Team Netherlands in its quest to win the 2017 World Baseball Classic.
The Dodgers' closer said Wednesday he will pitch for the Dutch national team now that it has secured a spot in the semifinals at Dodger Stadium in Los Angeles.
Jansen, 29, went 3-2 with a 1.83 ERA and 47 saves in 68 2/3 innings for the Dodgers in 2016. The right-handed reliever initially did not want to participate in WBC 2017 because of his heavy workload last season, but he reconsidered after the Dutch advanced past the second round.
"I'm going," said Jansen. "Hopefully I can pitch so we can try to win it. I talked to players, with [Jurickson] Profar, [manager] Hensley [Meulens].
"I have to say -- guys that I grew up playing baseball with, they're playing hard. Watching them, why not [go play]? Earlier in spring, I wasn't ready, but where I'm at, late March, why not give it a try?"
"I think it's great," said Dodgers manager Dave Roberts. "It's something we talked about prior to the WBC, if they got to that point and it's come to that. I know he's excited and it's good. For Kenley, I think it's more about pitching for the Netherlands and being for his countrymen and something he has pride in. With his status in the game, I think it's important he gets a chance to pitch for them."
Jansen played for the Netherlands in the 2009 Classic as a catcher. He was on the roster again as a pitcher but didn't see any game action in '13, when it lost in the semifinals to the eventual champion Dominican Republic.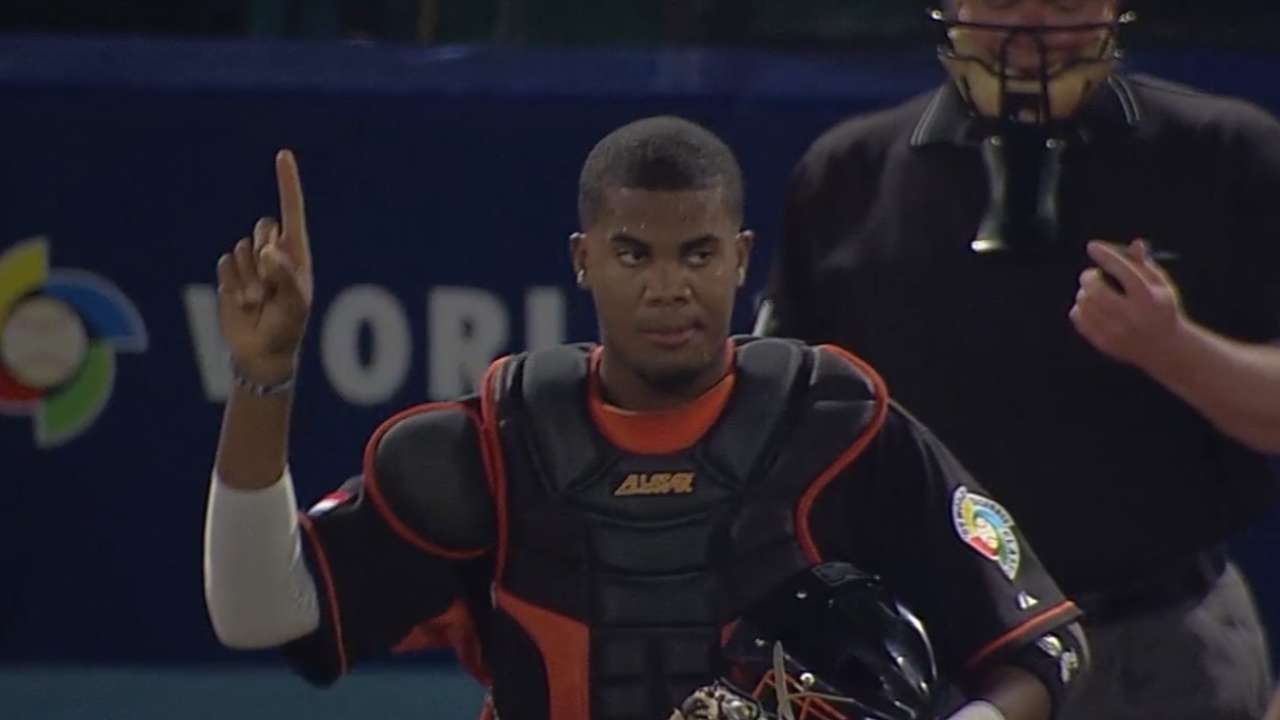 The Netherlands will take on the winner of Pool F -- which includes the United States, Puerto Rico, Venezuela and the Dominican Republic -- on Monday at 9 p.m. ET (live on MLB.TV and MLB Network).
"The schedule makes it easier," said Jansen. I'm supposed to pitch [Monday] anyway, so that's perfect scheduling.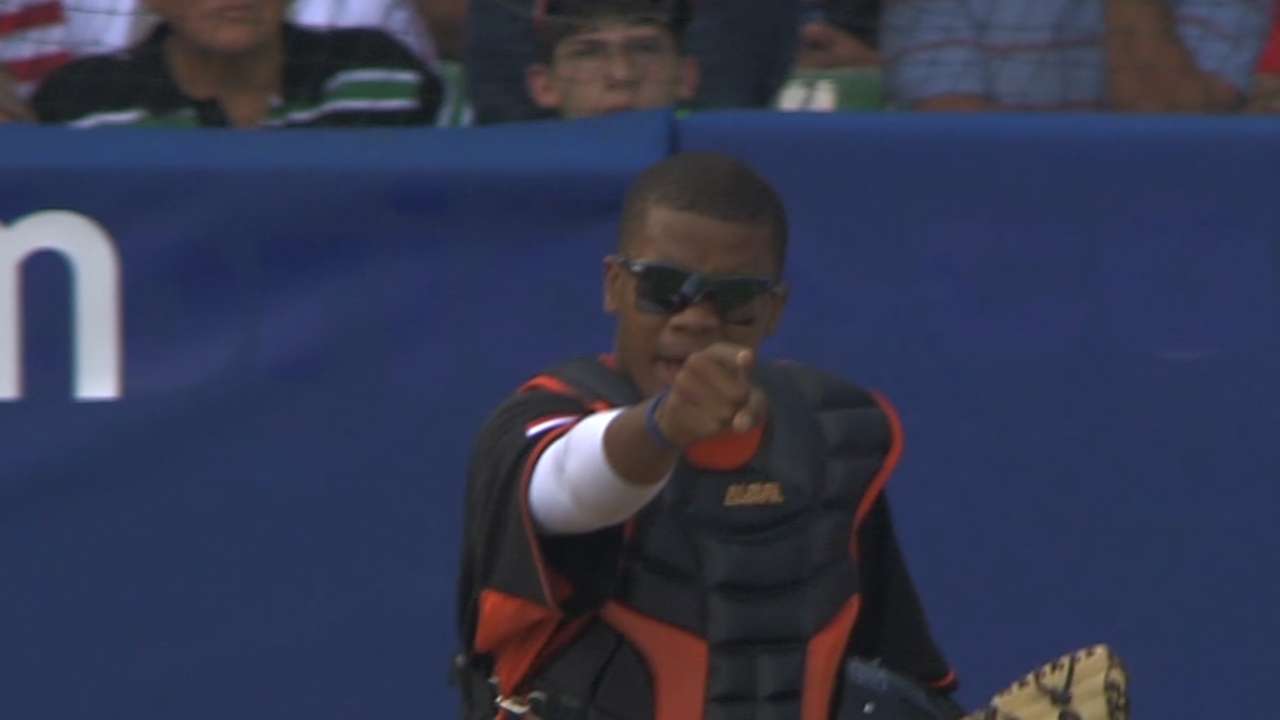 The World Baseball Classic runs through March 22. In the U.S., games air live exclusively in English on MLB Network and on an authenticated basis via MLBNetwork.com/watch, while ESPN Deportes and WatchESPN provide the exclusive Spanish-language coverage. MLB.TV Premium subscribers in the U.S. have access to watch every tournament game live on any of the streaming service's 400-plus supported devices. The tournament is being distributed internationally across all forms of television, internet, mobile and radio in territories excluding the U.S., Puerto Rico and Japan. Get tickets for games in San Diego's Petco Park and the Championship Round at Dodger Stadium, while complete coverage -- including schedules, video, stats and gear -- is available at WorldBaseballClassic.com.
Oliver Macklin is a reporter for MLB.com. This story was not subject to the approval of Major League Baseball or its clubs.