Kazmir starts strong before mechanics get 'lazy'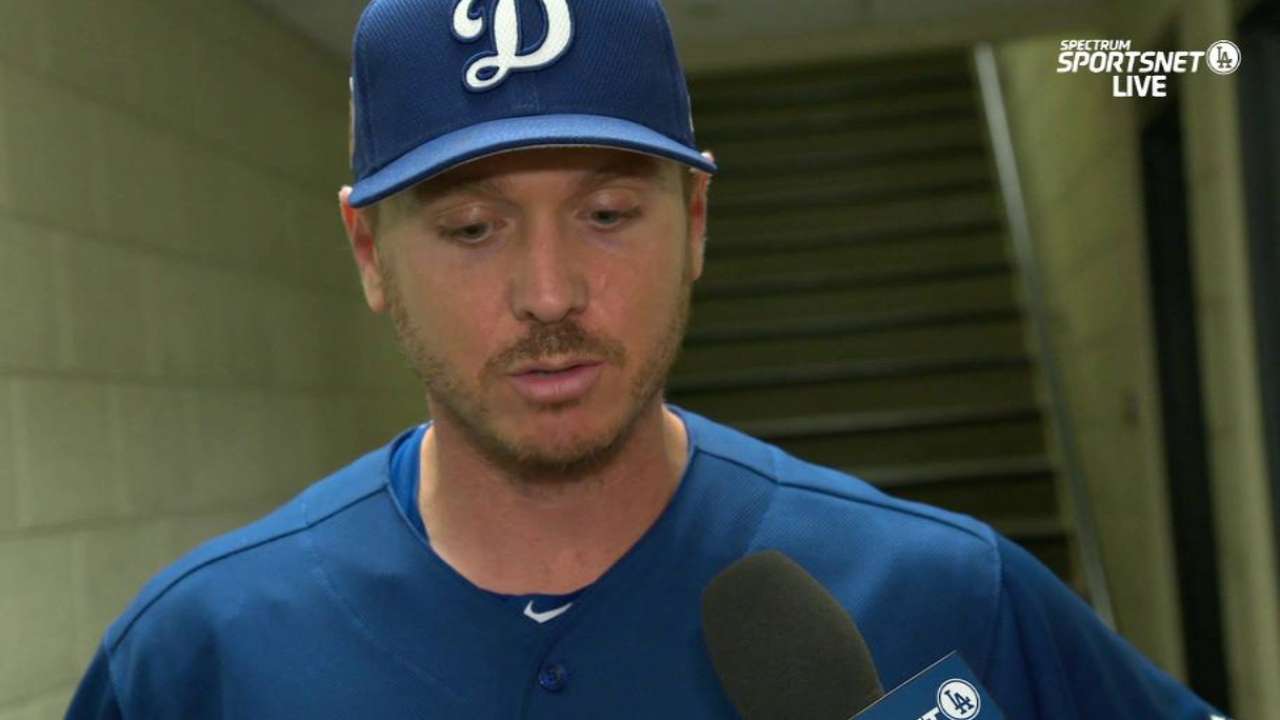 SCOTTSDALE, Ariz. -- Dodgers pitcher Scott Kazmir has been struggling with his mechanics this spring and he remained a work in progress in his Cactus League debut Wednesday night.
Kazmir breezed through an easy first inning on three ground-ball outs against the Giants, then couldn't get out of the second inning, when he allowed a double, two walks and a wild pitch.
"I had a long [pregame] bullpen and it was on point, but as the night was going on, I kind of got lazy with the stuff I was working on," Kazmir said. "The first inning I was able to sync some stuff up."
Kazmir went 10-6 last year with a 4.56 ERA in 26 starts and made only one start after Aug. 22 because of what was described as thoracic inflammation. Kazmir said it turned out his neck and shoulder problems were the result of a chain reaction that began with compensating for inflexible hips with faulty mechanics.
"It's getting better and better," he said. "You almost want to take a breather and keep doing reps; that's what it takes for me to get that feel and do it consistently. A lot of positive things I can take out of this."
Kazmir said he was happy with the feel for his cutter, which he hopes leads to better feel for his fastball.
"It's a matter of getting the feel and taking it into the game," he said. "I did that in the first inning, then lost a little bit."
Assuming Julio Urias is in the April starting rotation with Clayton Kershaw, Rich Hill and Kenta Maeda, that leaves Kazmir, Brandon McCarthy, Alex Wood, Hyun-Jin Ryu, Brock Stewart and Ross Stripling competing for the final spot.
Ken Gurnick has covered the Dodgers since 1989, and for MLB.com since 2001. This story was not subject to the approval of Major League Baseball or its clubs.