Dodgers pitchers healthy to start 2017
Staff has turned the page following injury-filled 2016 campaign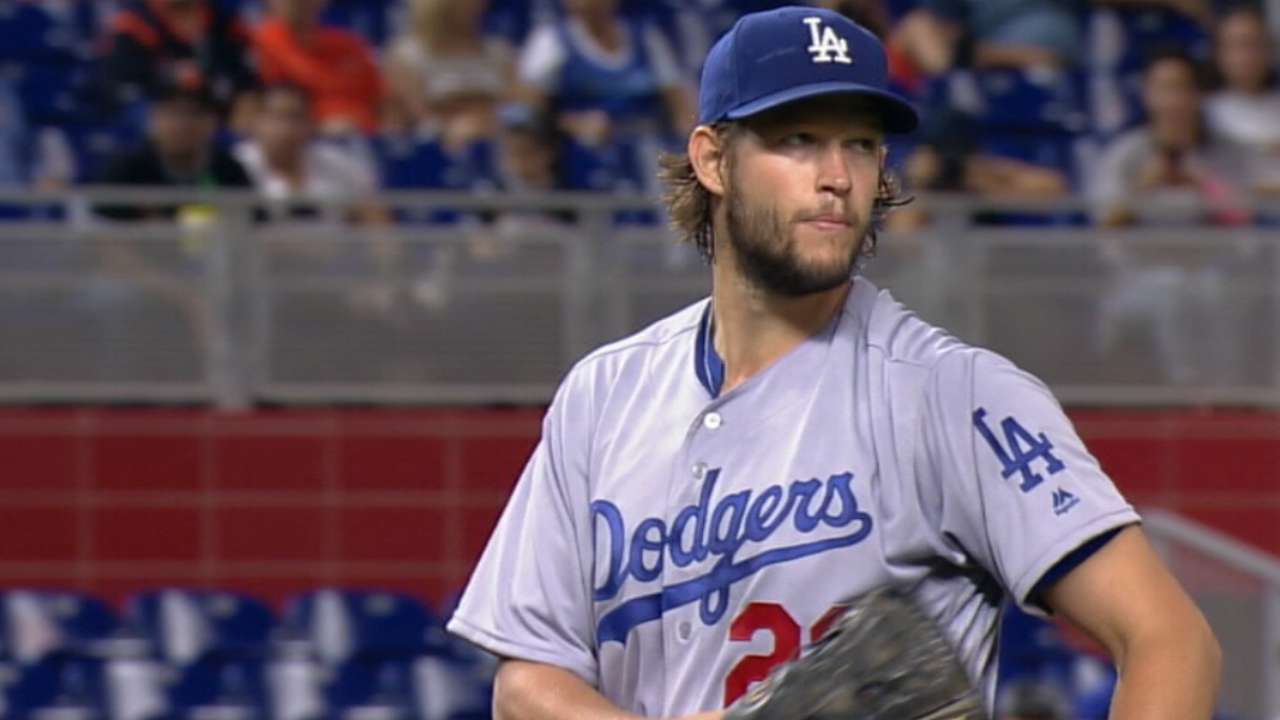 PHOENIX -- Not only is Clayton Kershaw healthy, nearly all of the recovering Dodgers pitchers reporting to Spring Training on Wednesday are healed and ready to go, pitching coach Rick Honeycutt said.
"I've been in touch with Clayton and all of them, they all seem to be doing great," said Honeycutt, who had to navigate through 21 placements of pitchers on the disabled list last year involving 17 players. That group underwent seven operations and missed a combined 1,190 games.
"Everybody seems to be progressing. All the guys that were question marks, so far it sounds really encouraging."
This is Honeycutt's 12th season as the Dodgers pitching coach, and Dave Roberts is the fourth manager he has served. Honeycutt is the fourth-longest-tenured pitching coach, behind only the Giants' Dave Righetti, Don Cooper of the White Sox and Darren Balsley of the Padres. He turned down a chance to rejoin Don Mattingly in Miami last year.
Since his first season as pitching coach in 2006, Dodgers pitchers rank first in the Major Leagues in ERA (3.66), WHIP (1.26), strikeouts (14,115), SO/BB ratio (2.61), fielding-independent pitching (3.68) and all opponents' slash-line numbers (.245/.311/.378). But none of his previous seasons was quite like 2016 because of the injury epidemic.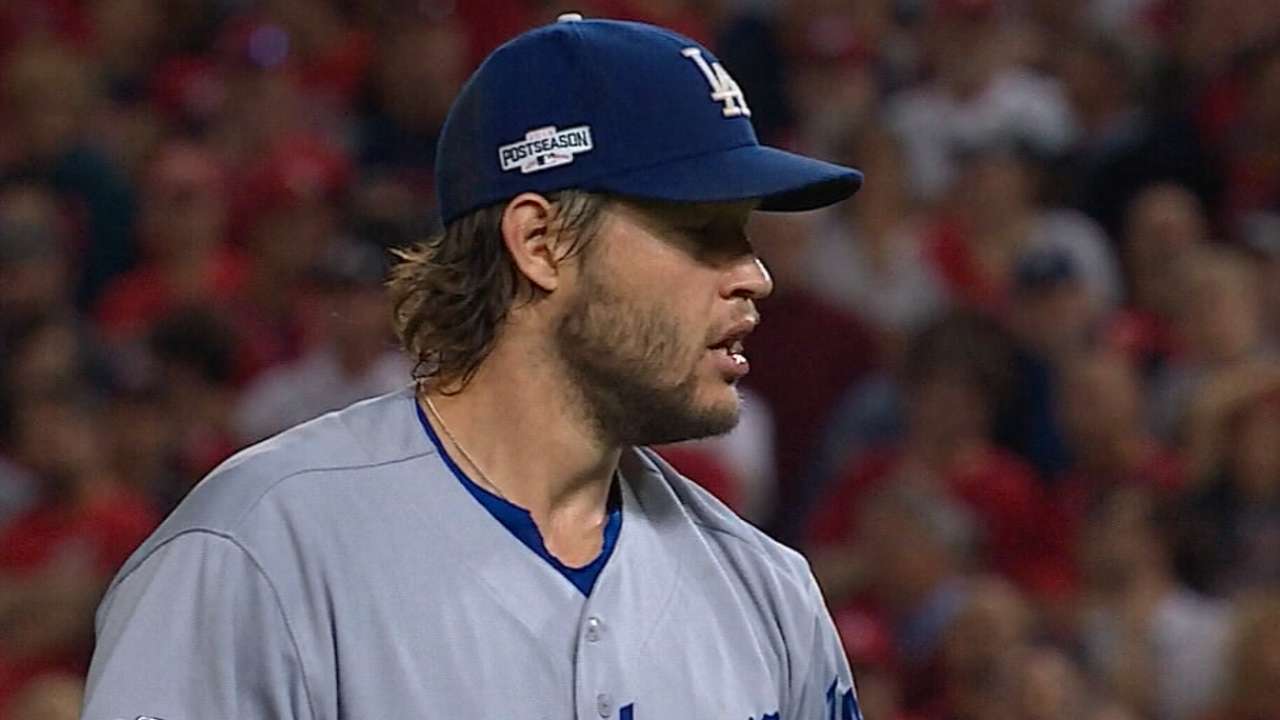 Kershaw was at the top of the list of last year's wounded. But after missing 2 1/2 months with a herniated disk, Kershaw finished 2016 right back atop the rotation through the postseason, and he figures to be named the Opening Day starter for a seventh season, matching the club-record total held by Don Sutton (consecutively, like Kershaw's) and Don Drysdale (not consecutively).
Following Kershaw in the rotation will be Rich Hill and Kenta Maeda. Julio Urias will be in there eventually, but the club wants to defer innings on his 20-year-old arm for September and October. Assuming he's held back in extended Spring Training, the fourth and fifth spots will be contested by veterans Scott Kazmir, Brandon McCarthy, Alex Wood and Hyun-Jin Ryu (all injured last year) and young righties Brock Stewart and Ross Stripling.
Because of injuries to last year's starters, as well as the innings limits of young starters like Urias, Stewart and Stripling, Honeycutt's bullpen set a franchise record with 590 2/3 innings and 607 total appearances, which also led MLB.
Although the results were sterling -- the bullpen was among the MLB leaders for ERA (3.35) opponents' batting average (.221), strikeouts (633) and WHIP (1.16) -- Honeycutt said he'd prefer the old-fashioned way.
"The best solution is for the starters to go deeper," he said. "Last year was unique, and the key really was how unselfish all the guys were to take the ball whenever their turn came. We just need the 'pen to lead us to the back end so Kenley [Jansen] is functional."
Although closer Kenley Jansen was a postseason workhorse, the Dodgers didn't just give him a five-year contract to wear him out in the first season.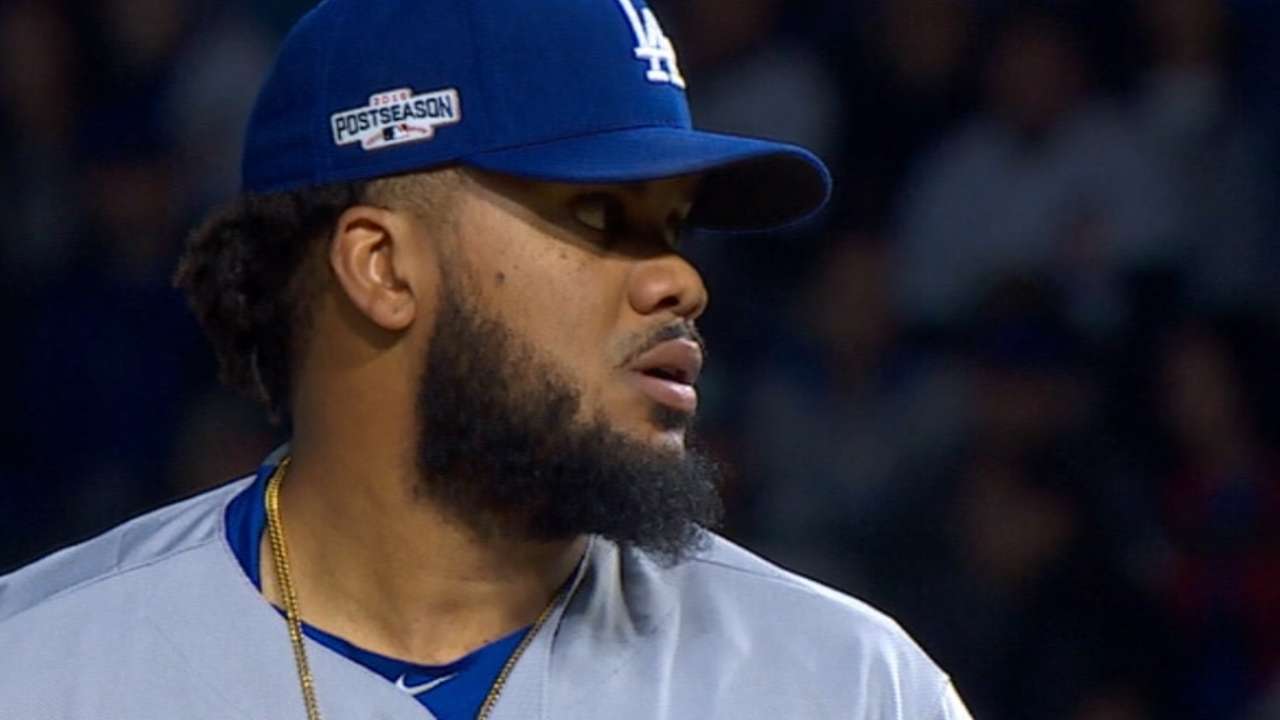 "I don't see us using Kenley multiple innings during the season; maybe four outs or five if he's rested," Honeycutt said.
The Dodgers are working to bring in Sergio Romo to replace setup man Joe Blanton, and augment Romo's sliders along with hard-throwers Pedro Baez, Josh Fields, Josh Ravin and Chris Hatcher from the right side. Competing for lefty spots are Grant Dayton, Luis Avilan, Adam Liberatore, Vidal Nuno and possibly Wood.
Ken Gurnick has covered the Dodgers since 1989, and for MLB.com since 2001. This story was not subject to the approval of Major League Baseball or its clubs.