Mixed reactions to Hill being pulled from perfect game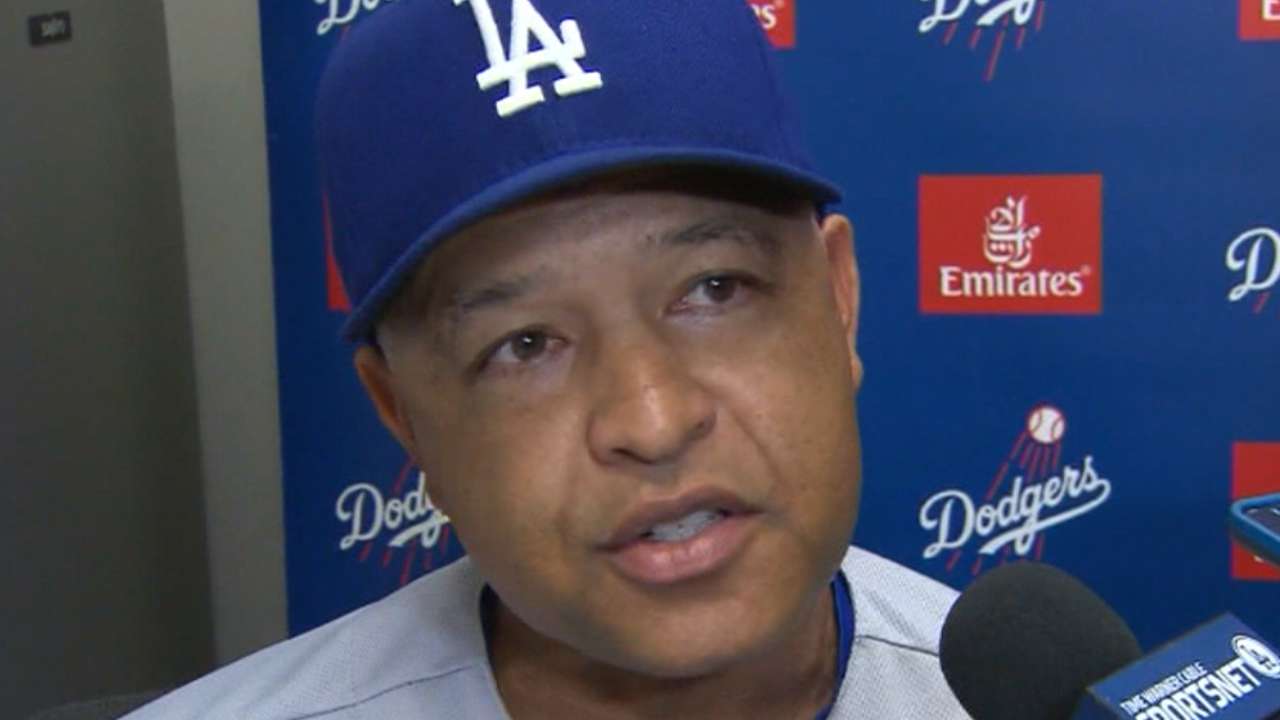 In one of the most memorable and controversial managerial decisions of the 2016 season, Dodgers manager Dave Roberts removed starter Rich Hill on Saturday after he had compiled a perfect game through seven innings against the Marlins.
Hill had thrown just 89 pitches while retiring the first 21 batters with very little stress, but Roberts, considering both Hill's injury history and the fragile state of his current rotation, removed him from a chance at history.
After the Dodgers' 5-0 win, Roberts revealed that another blister may have been forming on the index finger of Hill's left pitching hand.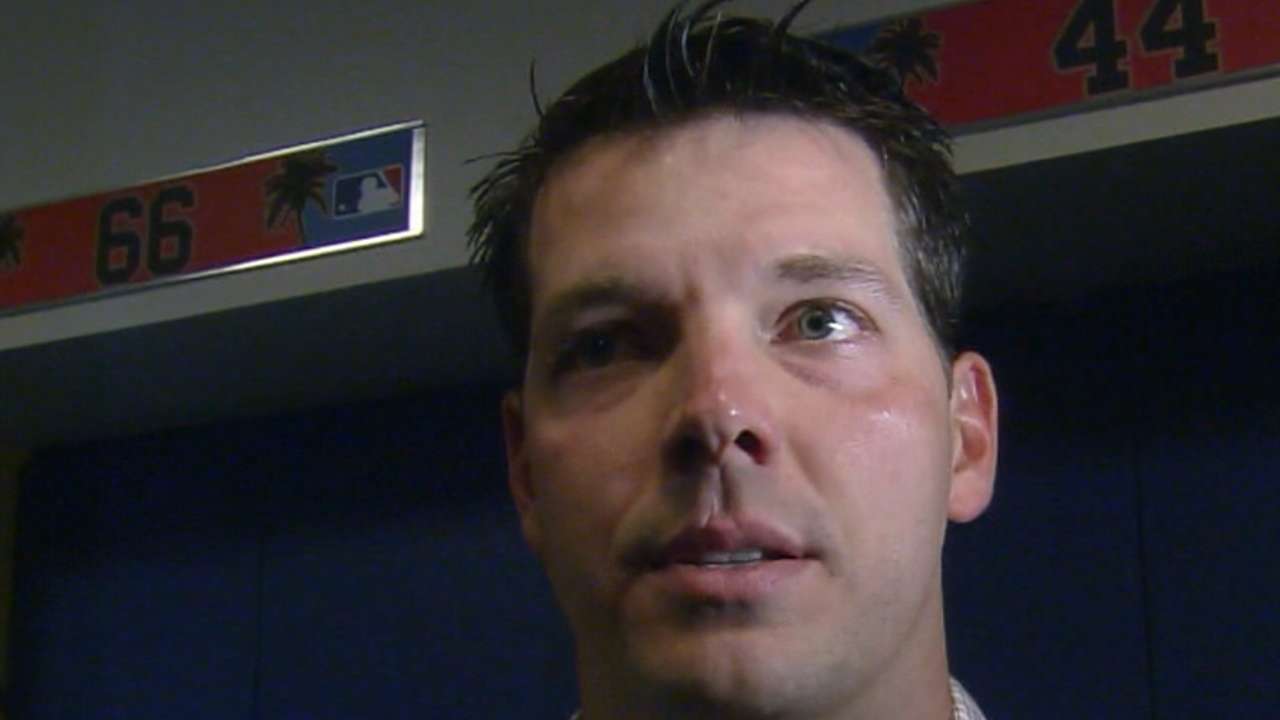 Such issues have already cost Hill several weeks of playing time this season, leading some observers and fans to praise Roberts on social media for keeping the team's bigger picture in mind by saving his pitcher from further injury.
Still, others were upset that Hill was kept from achieving something that only 23 other pitchers in the history of baseball have been able to do: Throw a perfect game.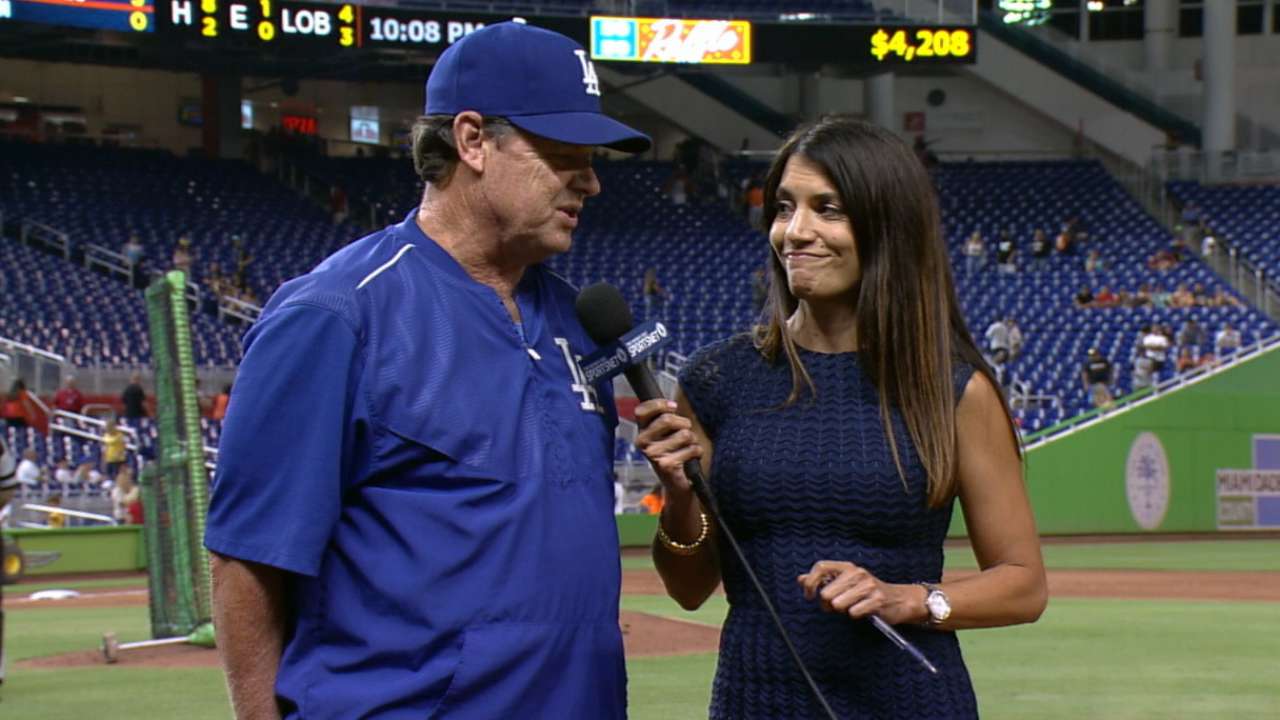 Dodgers pitcher Brett Anderson, who has been on the disabled list with a back injury of his own, made reference to the tough decisions Roberts has had to face this year in regard to Hill and rookie Ross Stripling, who was removed after tossing 7 1/3 no-hit innings back on April 8. Anderson also said the most important result is that Hill remain healthy for potential Dodgers playoff series this fall.
Nobody would want to come out in that situation..however it will be nice to have one of the best pitchers in baseball healthy going forward.

— Brett Anderson (@BrettAnderson35) September 11, 2016
Former big league pitcher C.J. Nitkowski took the opposite stance, stating that Hill should have stayed in the game regardless of whether he was feeling discomfort with a potential blister issue.
Coming into today there have 423,788 games started by pitchers and all of 23 perfect games. Screw that blister, keep him in the game!

— CJ Nitkowski (@CJNitkowski) September 11, 2016
Nitkowski's opinion elicited even more debate, including from another former pitcher, Dan Haren.
@CJNitkowski how can you possibly think it would be a good idea for the Dodgers to let him throw 120 pitches. You should know better

— dan haren (@ithrow88) September 11, 2016
Reporters from outside the game of baseball also took to Twitter to send their support to Roberts, who admitted afterward that he "felt sick to his stomach" about his decision to pull Hill when he was so close to history.
Why? For trying to protect a wounded player? You did the right thing, Dave Roberts. https://t.co/imqWwERmBW

— Peter King (@SI_PeterKing) September 11, 2016
Whether Roberts made the right decision to remove Hill, the left-hander is pitching about as well as anyone in baseball as the regular season comes to a close. The 36-year-old southpaw has yet to allow a run in his first 19 innings in a Dodgers uniform while holding his opponents to just six hits and two walks over his first three outings for Los Angeles. In addition to the return of Clayton Kershaw, the Dodgers' oft-beleaguered rotation could suddenly become a force in October.
The consensus from Dodgers players: This sucks, but we need Rich Hill to be healthy in October.

— Andy McCullough (@McCulloughTimes) September 11, 2016
Rich Hill doing his thang

— Joc Pederson (@yungjoc650) September 11, 2016
How about Rich Hill tonight, what a game! Nice way to tie the series!#DodgersWin #WeLoveLA

— Adrián González (@Adrian_ElTitan) September 11, 2016
Matt Kelly is a reporter for MLB.com based in New York. Follow him on Twitter at @mattkellyMLB. This story was not subject to the approval of Major League Baseball or its clubs.