Ethier: Spring injury like Groundhog's Day
Dodgers outfielder in holding pattern for recovery from herniated disk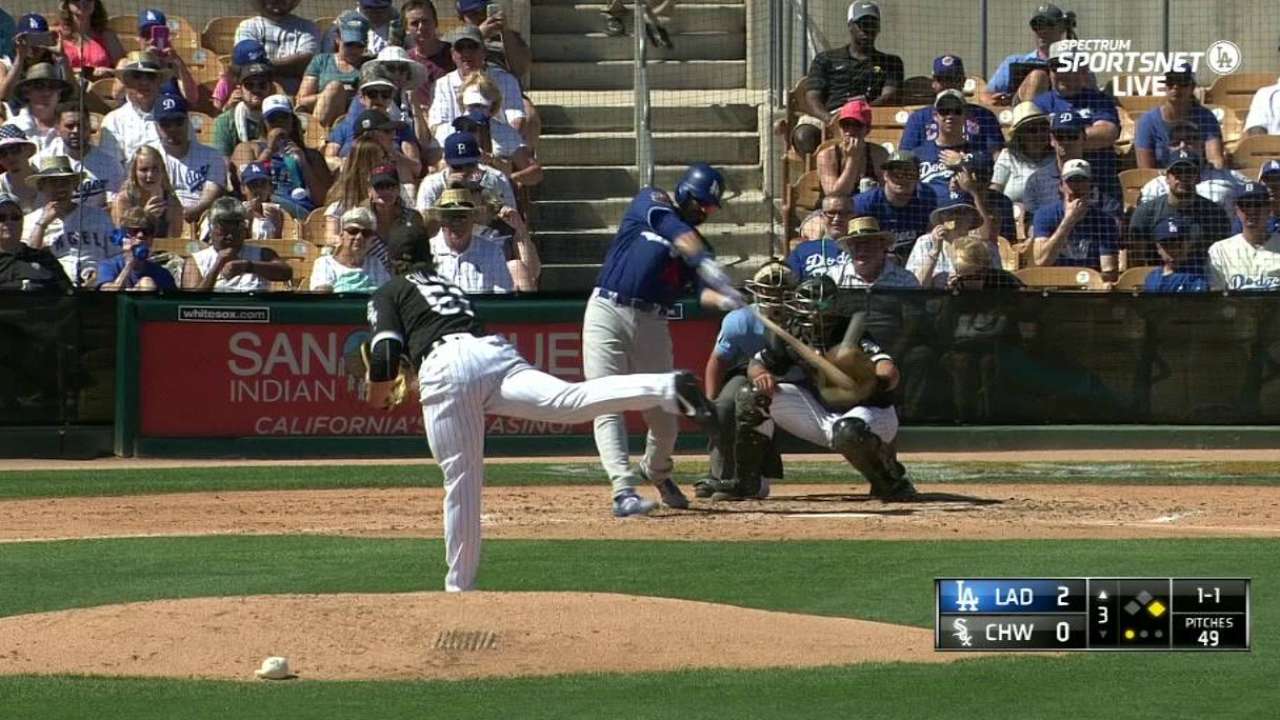 PHOENIX -- Andre Ethier sounds like a ballplayer about to miss his second consecutive Opening Day because of a significant injury.
Ethier said his mild disk herniation responded to an epidural injection, but he's back in limbo as far as the severity and recovery time, as he was a year ago, when he fractured his right leg on a foul ball that sidelined him most of the year.
Continue Reading
Ken Gurnick has covered the Dodgers since 1989, and for MLB.com since 2001. This story was not subject to the approval of Major League Baseball or its clubs.