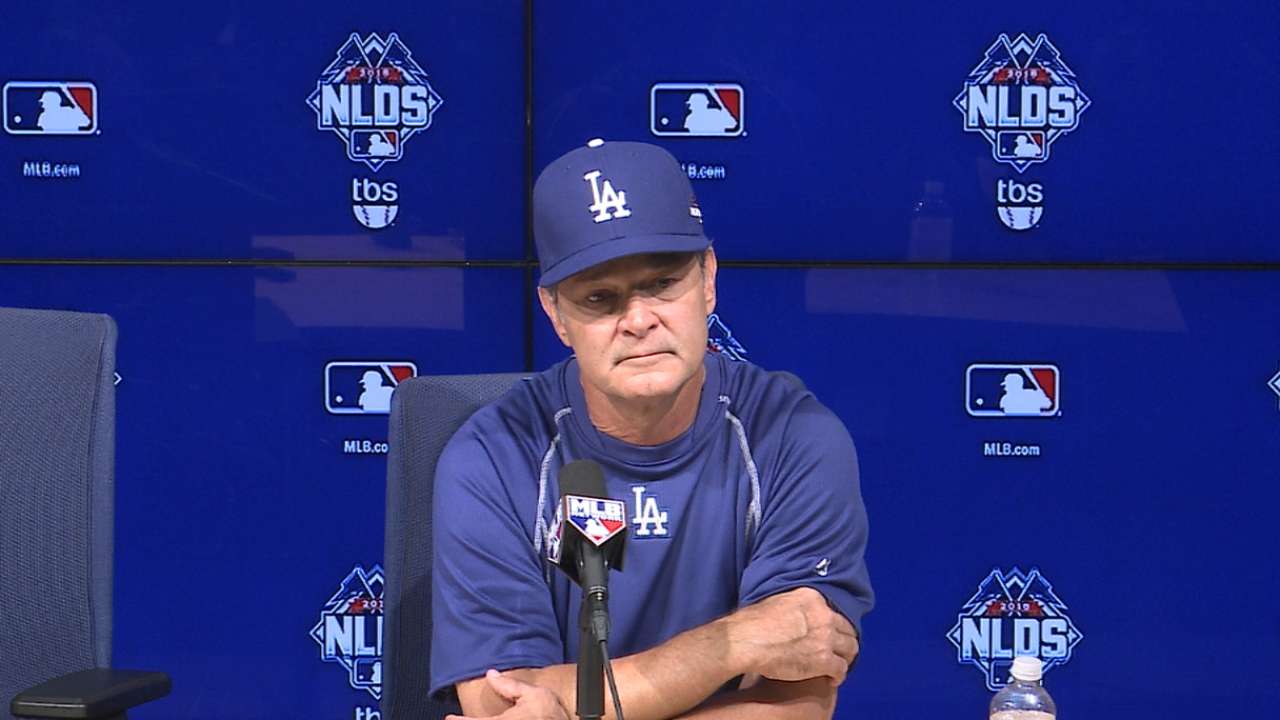 LOS ANGELES -- Don Mattingly has managed the Dodgers into the postseason three consecutive years, something that Hall of Famers Walt Alston, Tom Lasorda, Joe Torre, Leo Durocher, Ned Hanlon and Wilbert Robinson never did.
Yet, critics are already speculating heading into Friday's National League Division Series opener vs. the Mets (6:30 p.m. PT on TBS) that Mattingly's job is on the line if the Dodgers don't reach the World Series this month.
More
Ken Gurnick is a reporter for MLB.com. This story was not subject to the approval of Major League Baseball or its clubs.