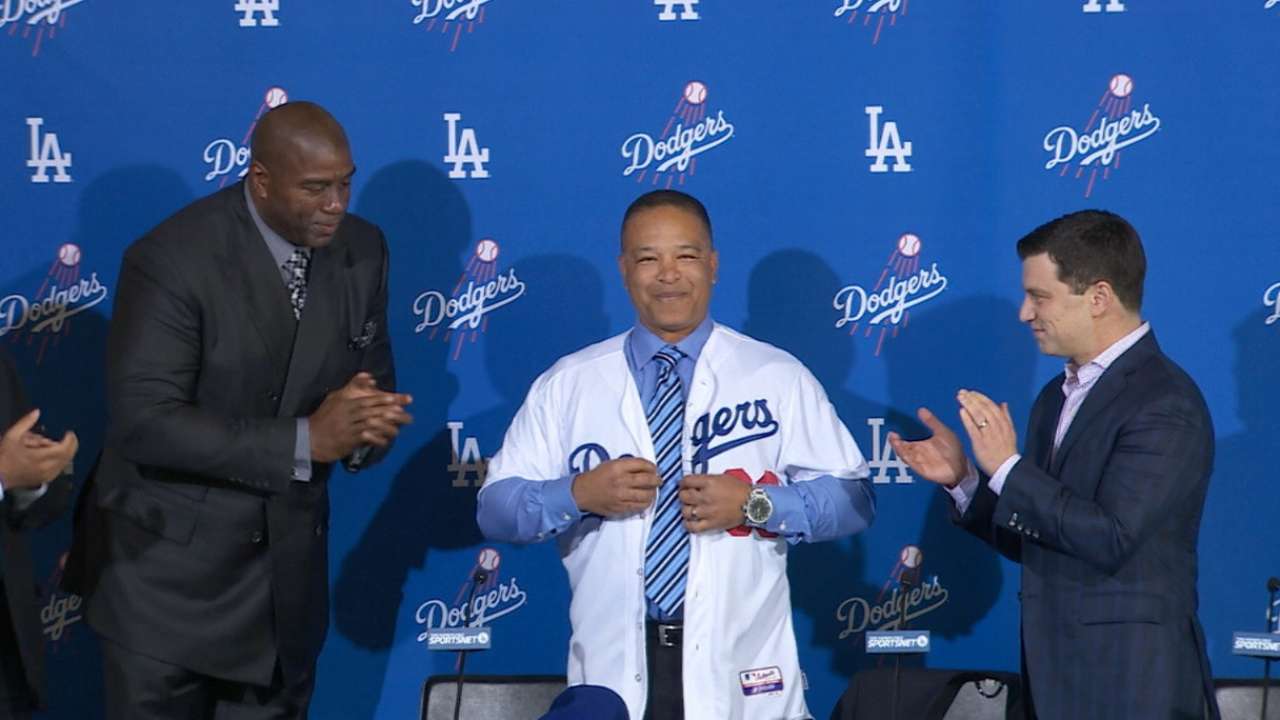 LOS ANGELES -- With icons Maury Wills and Don Newcombe looking on and his African-American father and Japanese-American mother in the audience, Dave Roberts said he knows that being the first minority manager of the Dodgers is "huge."
But having grown up amid the diversity found on his father's military bases, the Okinawa-born Roberts said he never considered the possibility he was just a "token" candidate and proved he was the best fit to replace Don Mattingly as new manager of the Dodgers, emerging from a field that started with nine candidates.
More
Ken Gurnick is a reporter for MLB.com. This story was not subject to the approval of Major League Baseball or its clubs.