Seager makes Dodgers debut vs. Padres
Shortstop is ranked as the second-best prospect in all of baseball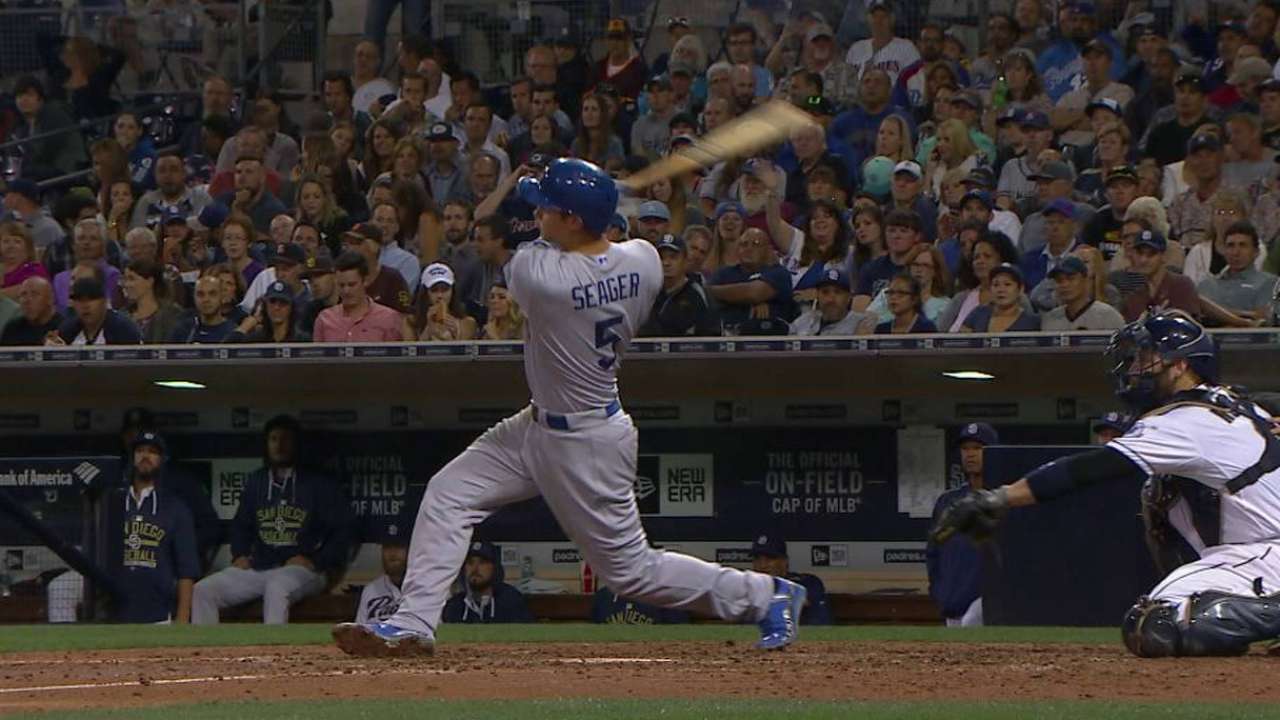 SAN DIEGO -- Dodgers infielder Corey Seager made his Major League debut on Thursday, but it wasn't his first go-around at Petco Park.
Los Angeles' top prospect, now all of 21, was a peach-fuzz teenager when playing here in the 2011 Perfect Game for high school all-stars.
More
Jay Paris is a contributor to MLB.com. This story was not subject to the approval of Major League Baseball or its clubs.