Dodgers' 2015 club rebuilt by relying on metrics, analytics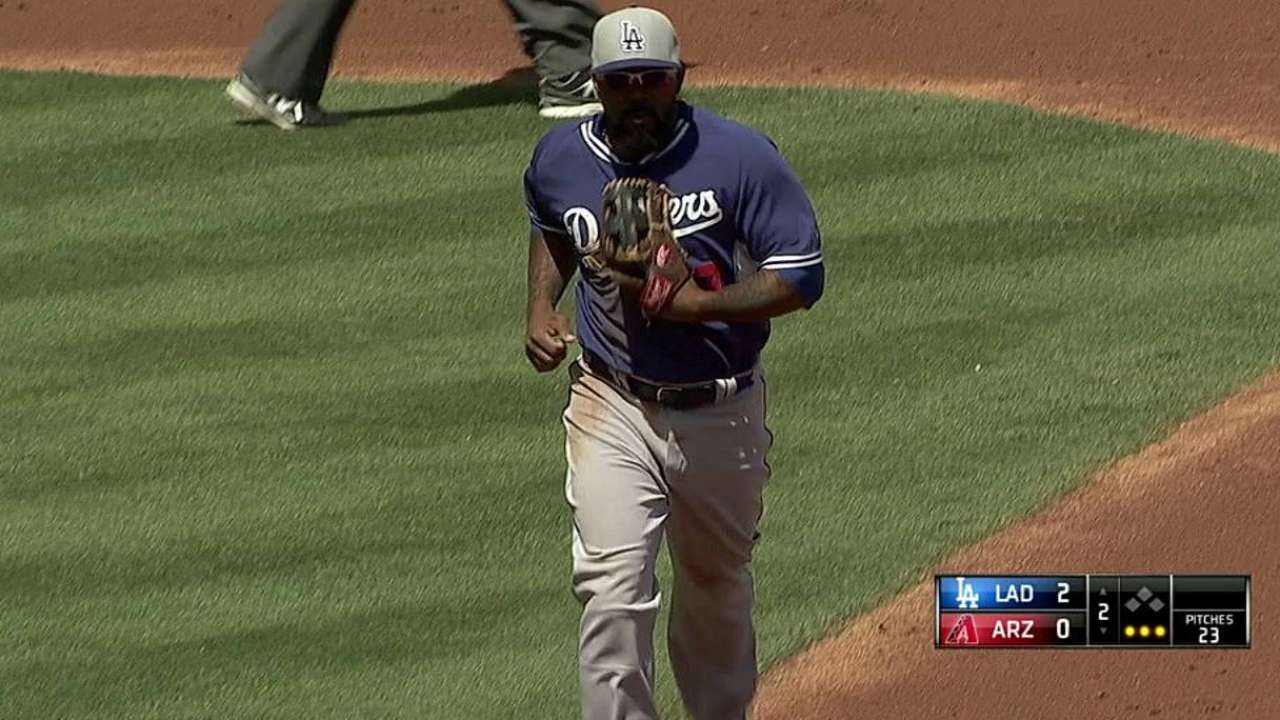 GLENDALE, Ariz. -- Watching the Dodgers' infield turn four double plays on Monday made all of those offseason discussions about metrics and analytics come to life.
Assuming that shortstop Hanley Ramirez would leave as a free agent, and deciding it was time to move Matt Kemp and most of his contract to make outfield room for Joc Pederson, the new management team set out to improve the defense and compensate for a loss of offense by saving runs in the field.
More
Ken Gurnick is a reporter for MLB.com. This story was not subject to the approval of Major League Baseball or its clubs.