Kershaw's scoreless streak hits 37 innings
Dodgers ace allows two hits over eight frames in shutdown start vs. Angels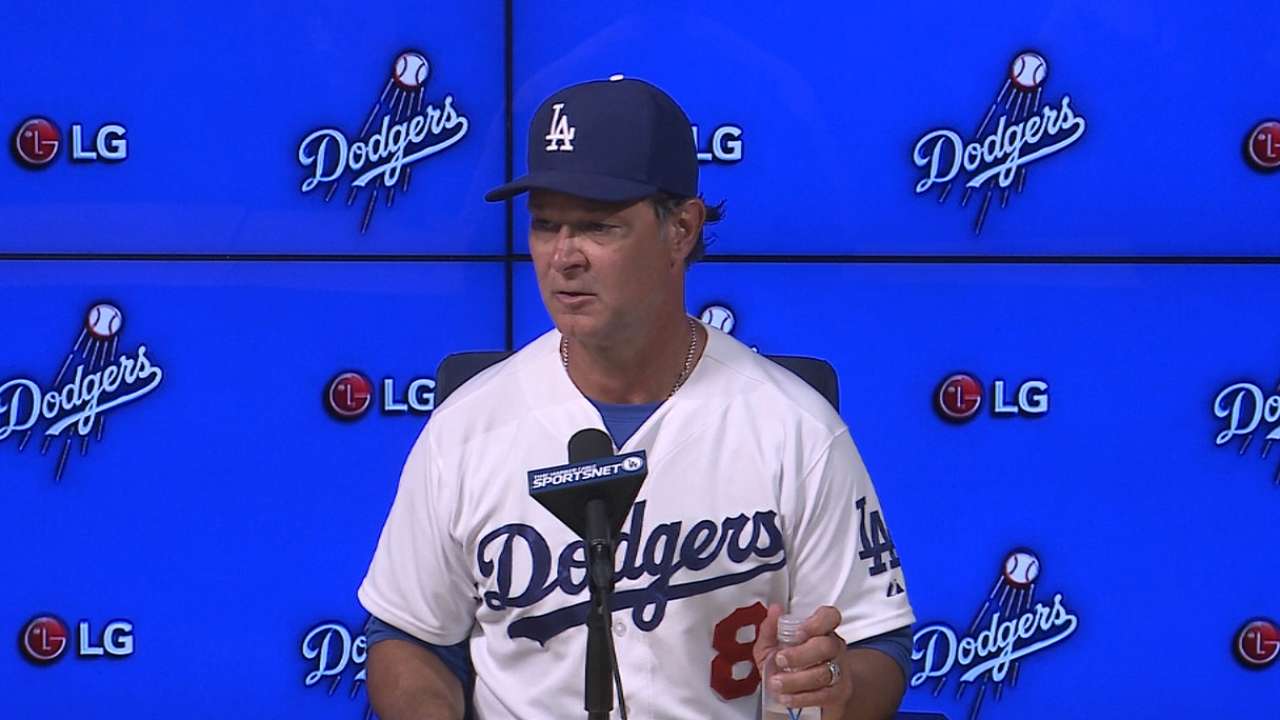 LOS ANGELES -- Scratched from starts Wednesday and Friday nights with a sore right hip, Clayton Kershaw finally took the mound Saturday and was his usual, dominating self. He allowed two hits in a 3-1 win over the Angels and added eight scoreless innings to a streak that is now 37 and counting.
About the only thing Kershaw likes to talk about less than how well he pitches is how much he's hurting, so his postgame session was even shorter than normal, even after another Superman performance. He ignored reporters' questions about his health, as if even acknowledging an injury is a sign of weakness.
More
Ken Gurnick is a reporter for MLB.com. This story was not subject to the approval of Major League Baseball or its clubs.