Mattingly: Frias' rotation spot not in jeopardy
'It can happen to anyone,' Dodgers manager says of rough outing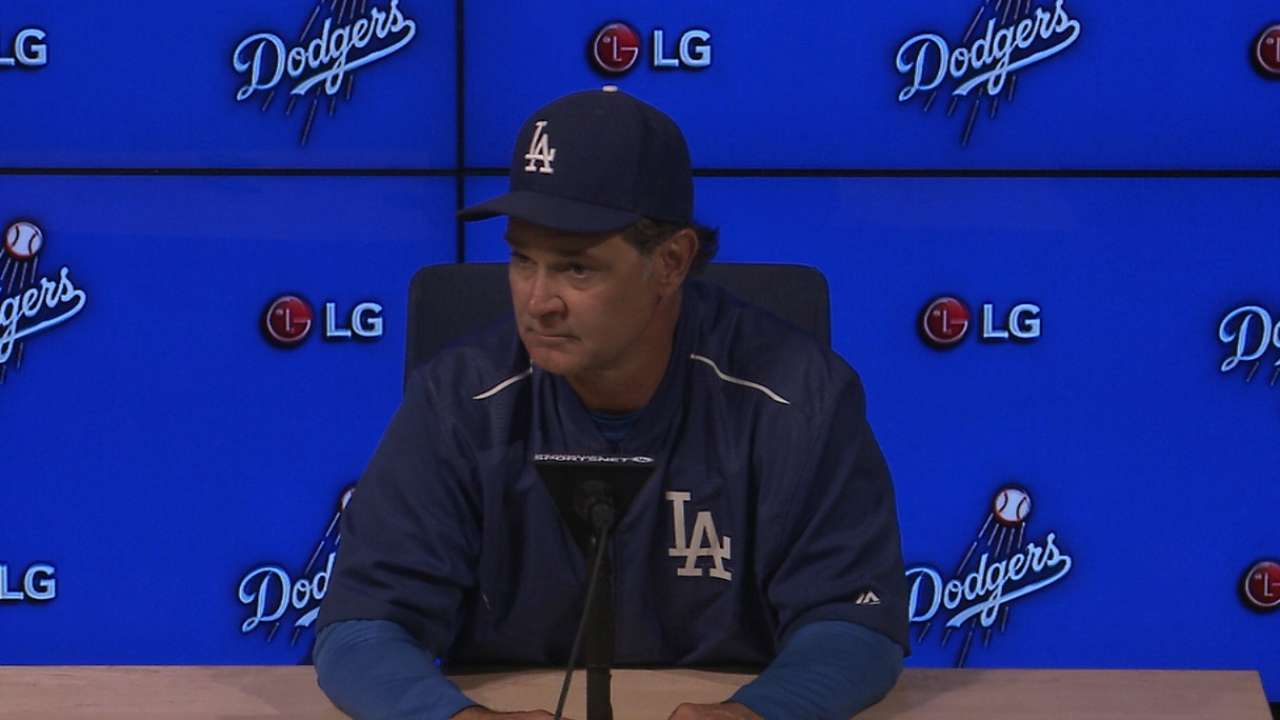 LOS ANGELES -- If the last two games proved anything, it's that the Dodgers can't know what they'll get from starters Mike Bolsinger and Carlos Frias.
It could be genius, like Bolsinger's eight scoreless innings Saturday night. Or it could be ghastly, like Frias' 11-3 loss to the Padres on Sunday. That's why management wants to trade for more pitching.
More
Ken Gurnick is a reporter for MLB.com. This story was not subject to the approval of Major League Baseball or its clubs.