MLB.com Columnist
Lyle Spencer
Rollins, Utley give Dodgers a good feeling
Experience of onetime champions providing a path for team to follow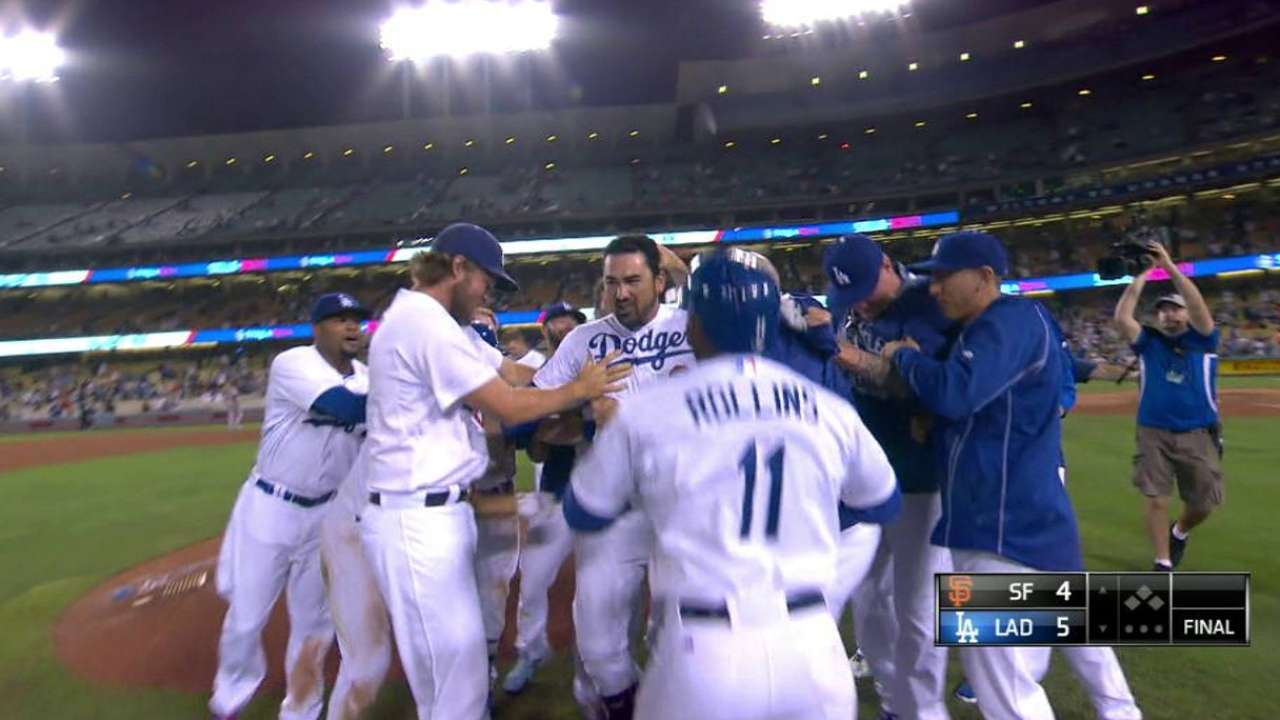 LOS ANGELES -- The top third of the Dodgers' batting order is a combined 105 years old, with 41 years of combined Major League experience. Youth is wonderful, but age is not necessarily such a bad thing.
Jimmy Rollins, Chase Utley and Adrian Gonzalez put their accumulated wisdom to use in a variety of ways on Monday night, lifting the Dodgers to a 5-4 triumph in 14 innings at Dodger Stadium that had to jolt the three-time World Series-champion Giants.
More
Lyle Spencer is a national reporter and columnist for MLB.com. Follow him on Twitter @LyleMSpencer. This story was not subject to the approval of Major League Baseball or its clubs.