Turner looks to keep turning heads with Dodgers
Versatile infielder went from non-roster invitee to clutch performer in 2014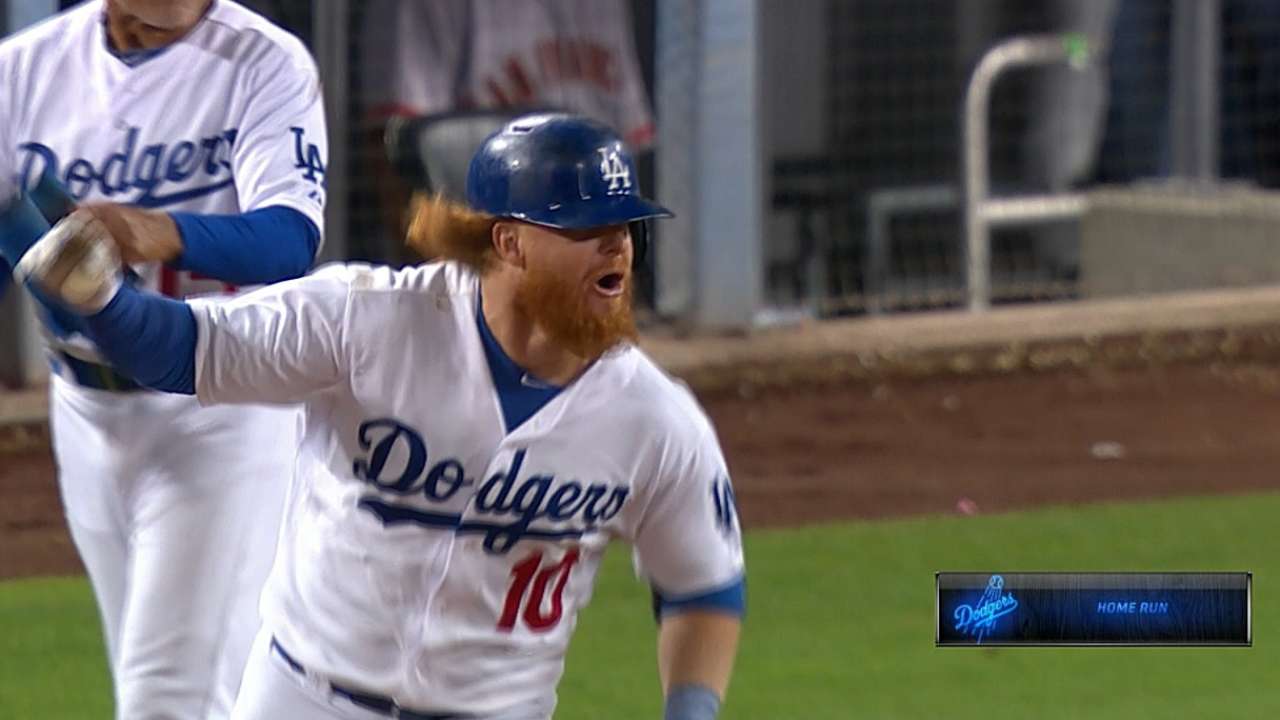 GLENDALE, Ariz. -- Being a non-roster position player in a Dodgers Spring Training camp is likely to lead to a year as Triple-A insurance, or worse.
Numerous non-roster pitchers -- Wilson Alvarez, Takashi Saito, Jose Lima, Jeff Weaver, etc. -- have carved out Major League roles of impact going that route, but position players? Not so much.
More
Ken Gurnick is the Los Angeles Dodgers beat reporter for MLB.com. This story was not subject to the approval of Major League Baseball or its clubs.