Montas may miss 4 months after rib surgery
Dodgers' fireballer was expected to begin season at Triple-A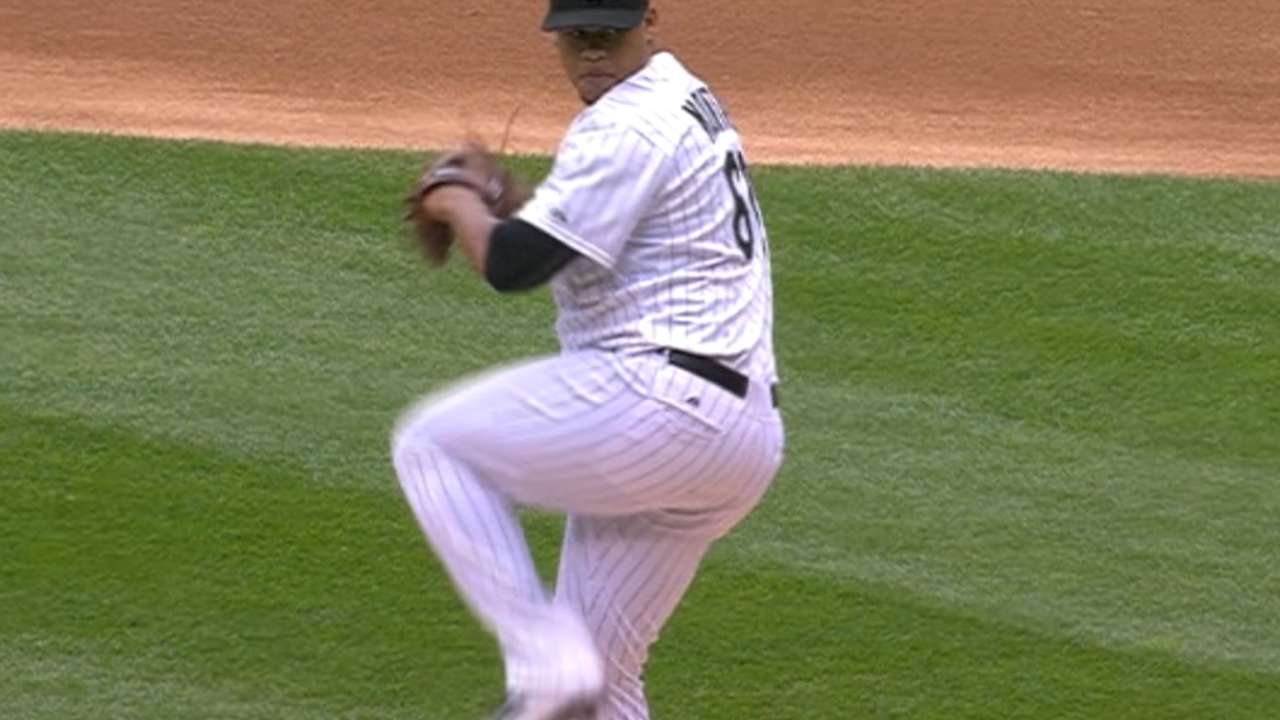 LOS ANGELES -- Rookie right-hander Frankie Montas, the centerpiece for the Dodgers in a December three-team trade, will miss two to four months after undergoing rib resection surgery on Friday, it was announced.
According to the club, Montas had a stress reaction in his rib, and the procedure was performed by Dr. Greg Pearl in Dallas. Pearl performed a similar operation for thoracic outlet syndrome on Josh Beckett two years ago when the veteran right-hander experienced numbness in his pitching hand. Beckett returned to action, threw a no-hitter, then retired at the end of the 2014 season.
More
Ken Gurnick is a reporter for MLB.com. This story was not subject to the approval of Major League Baseball or its clubs.