Puig, Van Slyke working on return to form
Mattingly says Puig still 'rusty' while Van Slyke was limited in BP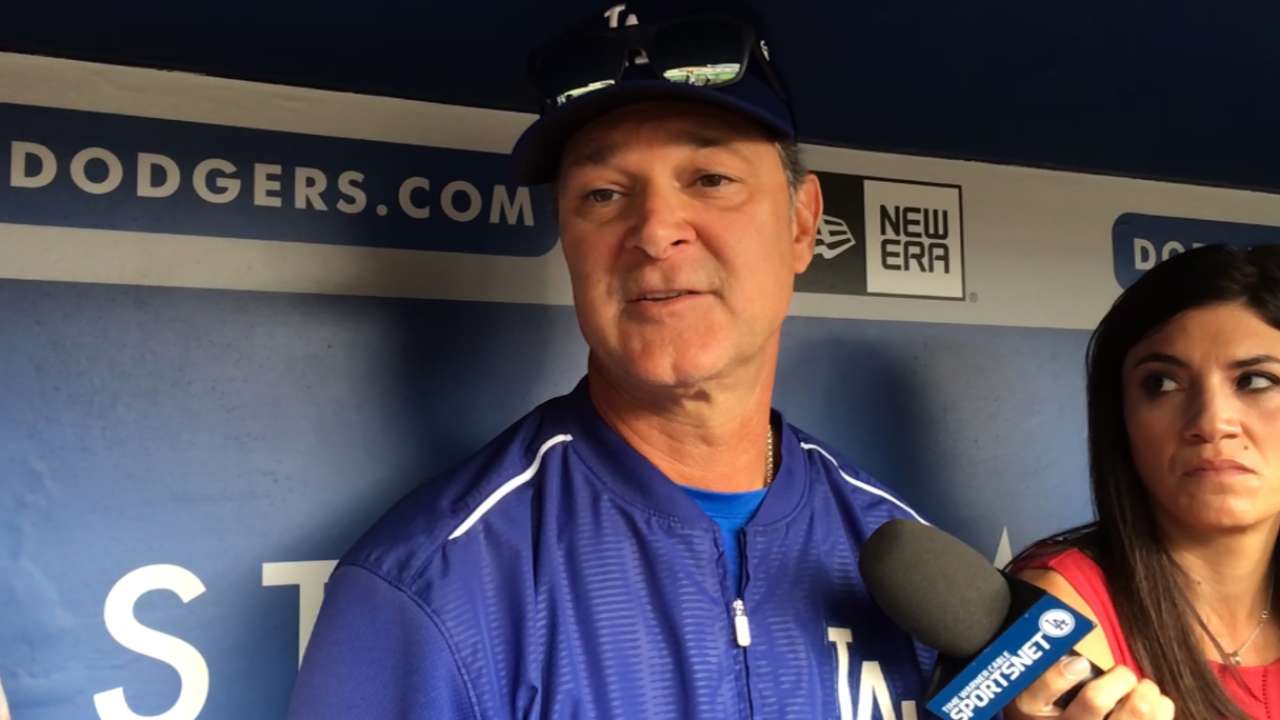 LOS ANGELES -- Scott Van Slyke was "not as good" as manager Don Mattingly was hoping for on Tuesday as he works out his injured right wrist, while outfielder Yasiel Puig is still rusty as he returns from a hamstring injury.
Puig, who returned to game action on Saturday, still looks rusty according to Mattingly. Puig was in the batting cage and took part in a simulated game on Tuesday against a few different Dodgers pitchers, including Brett Anderson and Juan Nicasio. He appeared in the final two games of the regular season -- making one start -- after missing over a month with a strained right hamstring.
More
Steve Bourbon is an associate reporter for MLB.com. This story was not subject to the approval of Major League Baseball or its clubs.