Friedman: Moves make Dodgers 'highly functional'
President of baseball operations discusses trading Kemp, acquiring Rollins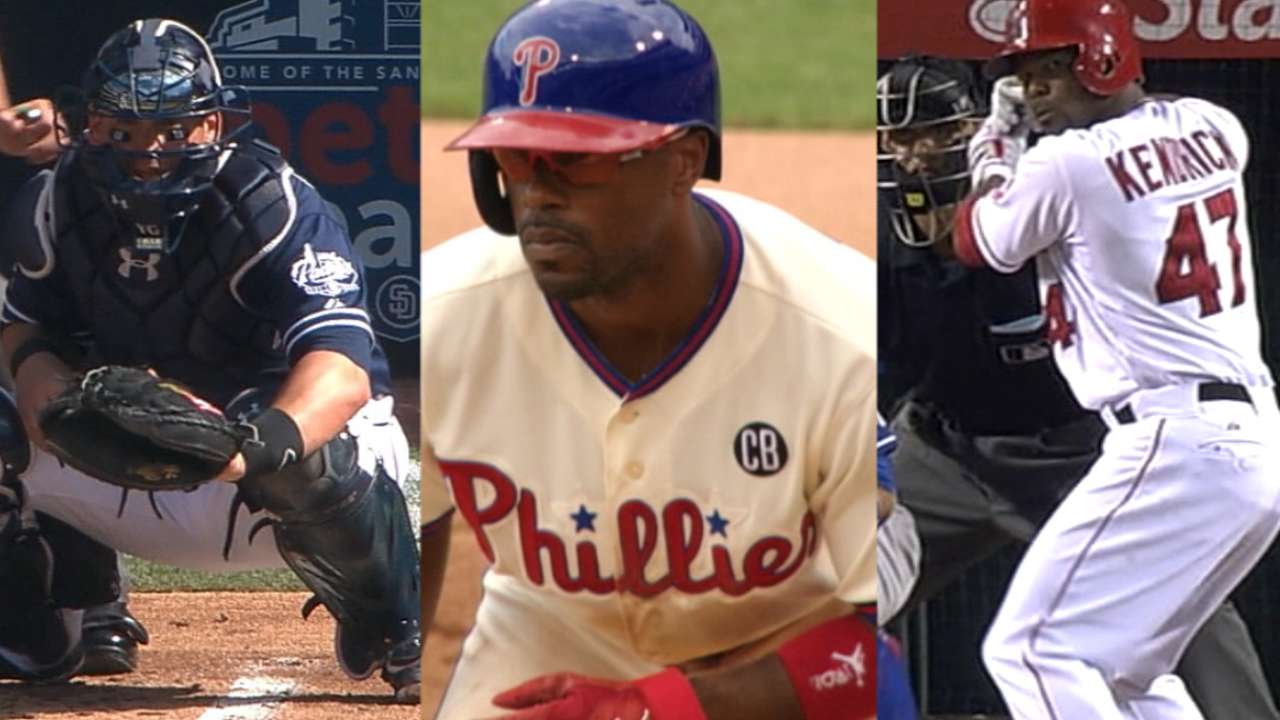 LOS ANGELES -- Andrew Friedman on Friday explained why the Dodgers needed the extreme makeover they've just undergone, including the trade of popular outfielder Matt Kemp to the now-formidable Padres.
"It all gets back to us doing everything we could to mold the roster into a highly functional team, instead of a collection of talent," said Friedman, the president of baseball operations and architect of a flurry of moves that included Friday's confirmation of the acquisition of shortstop Jimmy Rollins and $1 million from the Phillies for Minor League pitchers Tom Windle and Zach Eflin.
More
Ken Gurnick is a reporter for MLB.com. This story was not subject to the approval of Major League Baseball or its clubs.