Kershaw etched among all-time greats with historic '14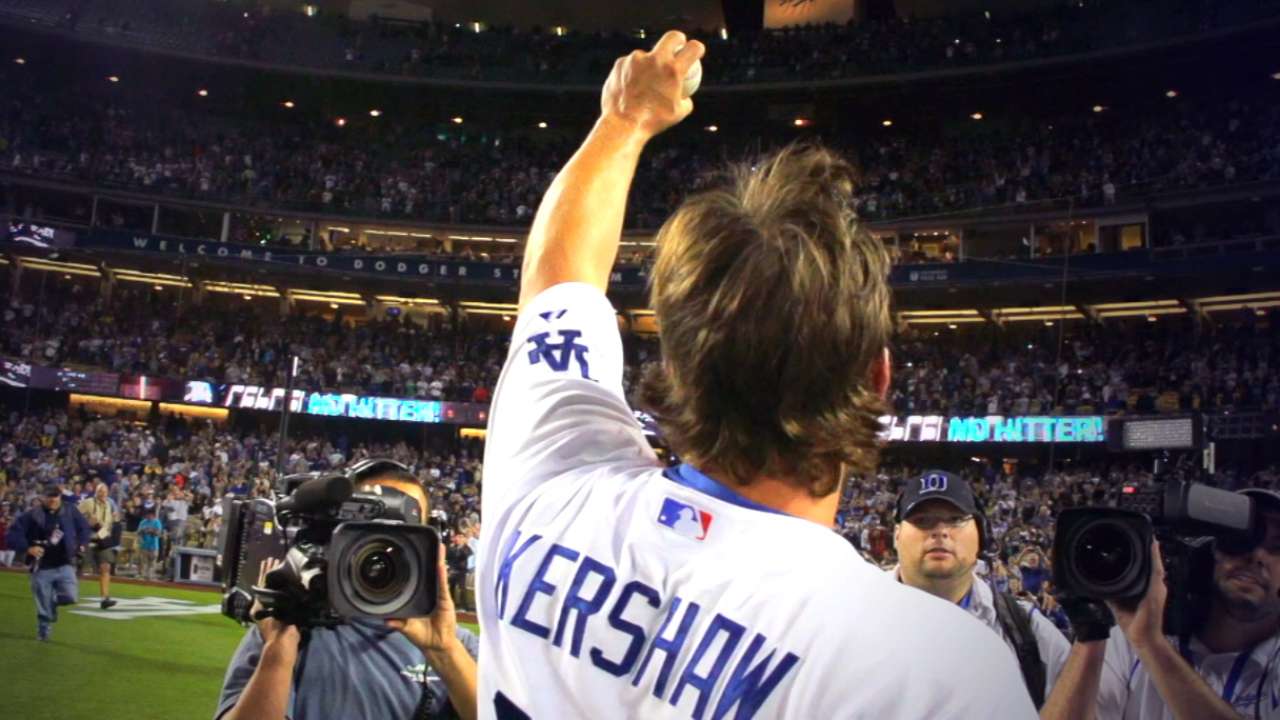 On a June night at Dodger Stadium, the dominance Clayton Kershaw brought to every start in his historic 2014 season reached a crescendo with the big left-hander recording his first no-hitter in a remarkable performance against the Rockies. He had 15 strikeouts and no walks, the most Ks without a free pass ever seen in a no-no. It's just one of the unprecedented feats in Kershaw's transcendent regular season, a campaign that stands out as one of Major League Baseball's biggest stories of 2014.
Winning both the National League Cy Young and Most Valuable Player Awards wasn't unprecedented, but it was yet another way Kershaw seemed to channel a Dodgers left-hander who wound up in the Hall of Fame: Sandy Koufax. Like Koufax in 1963, Kershaw was such a presence on the mound that he broke through for the Cy Young-MVP double, just the 11th player in MLB history to do so and the biggest reason Kershaw's 27 starts were such a significant part of the 2014 baseball landscape.
More
John Schlegel is a national reporter for MLB.com. You can follow him on Twitter @JohnSchlegelMLB. This story was not subject to the approval of Major League Baseball or its clubs.