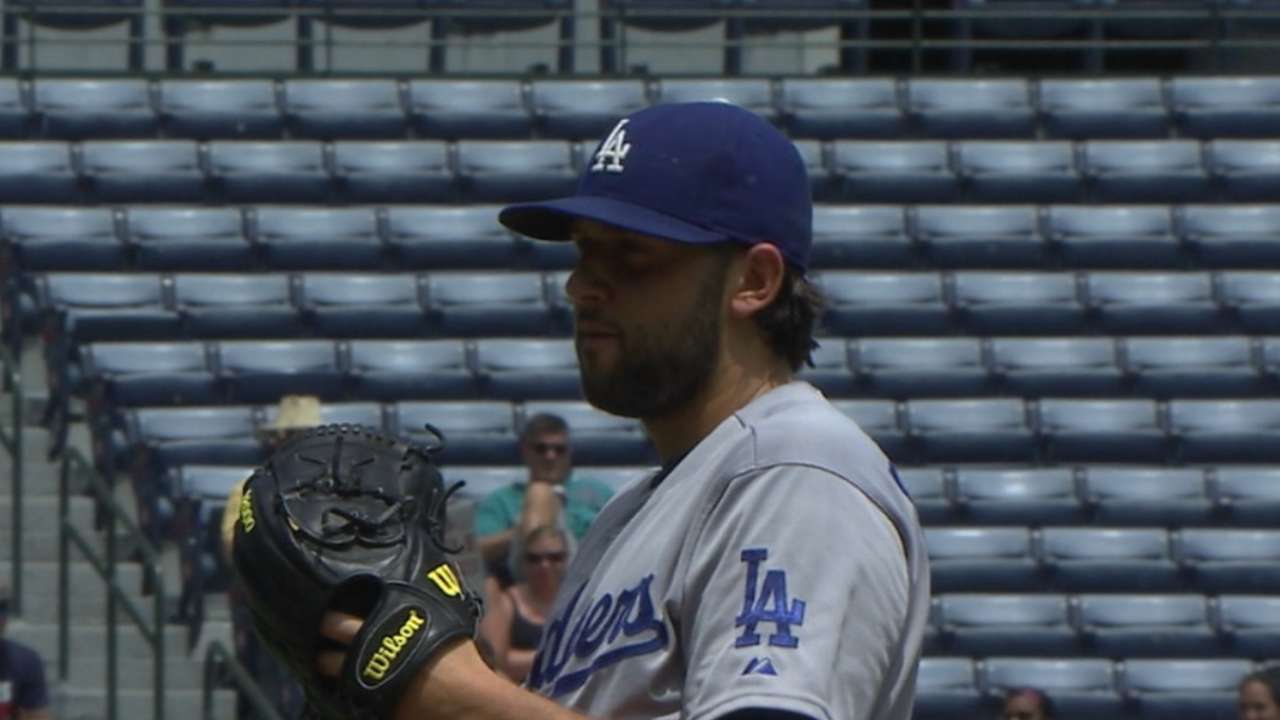 LOS ANGELES -- Mike Bolsinger will make at least one start for the Dodgers in the near future, according to manager Don Mattingly, although the skipper didn't give an exact date.
"We've been wanting to slip him into the rotation to either move somebody forward or to give someone an extra day, but we haven't really decided an exact day or anything like that," Mattingly said. "Just if somebody needs a blow, kind of looking at all our guys individually and what's best for them."
More
Steve Bourbon is an associate reporter for MLB.com. This story was not subject to the approval of Major League Baseball or its clubs.