Kershaw gets 7th straight Opening Day nod for Dodgers
Ace lefty will tie Hall of Famers Sutton, Drysdale for LA franchise mark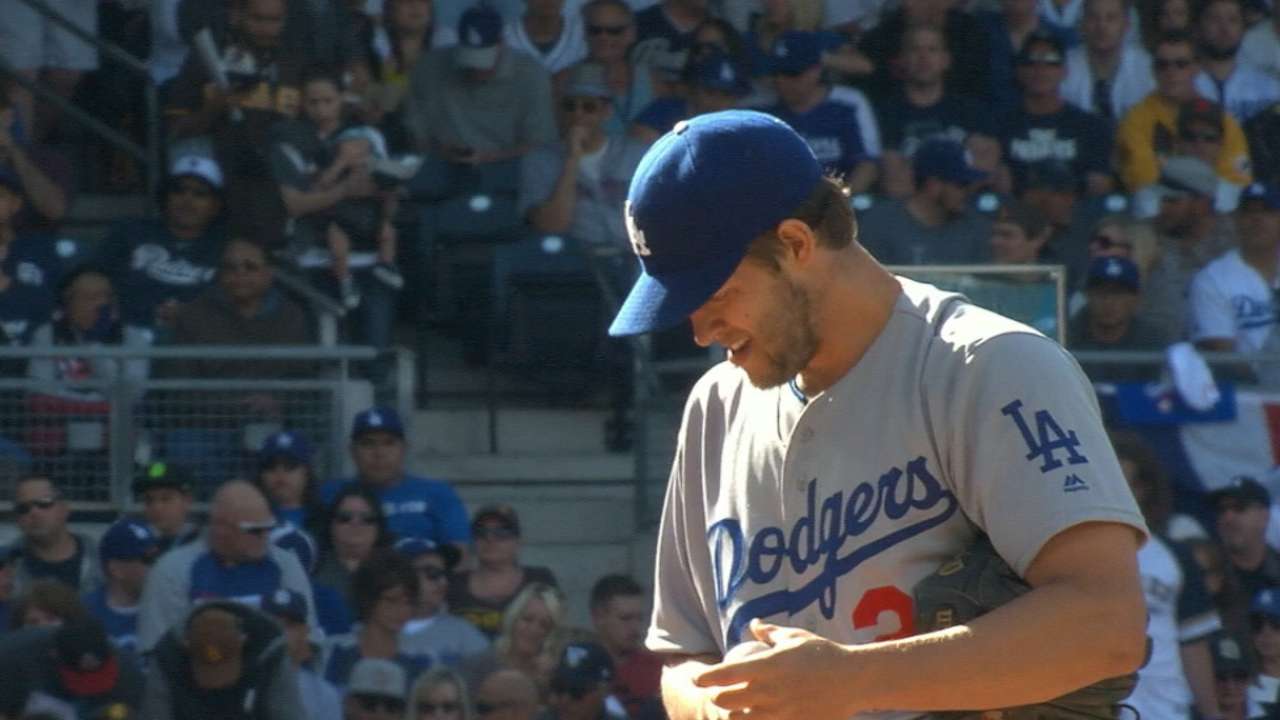 PHOENIX -- Clayton Kershaw was named the Dodgers' Opening Day starter by manager Dave Roberts on Saturday, tying Kershaw with Don Drysdale and Don Sutton for the Los Angeles record with seven.
"It's really special company," Kershaw said when told he was in Hall of Fame company. "You take a little bit of pride in wanting to do it every year. I'm thankful to get to do it so long for the same team. Not a lot of people get to do that. It's pretty cool."
Continue Reading
Ken Gurnick is a reporter for MLB.com. This story was not subject to the approval of Major League Baseball or its clubs.