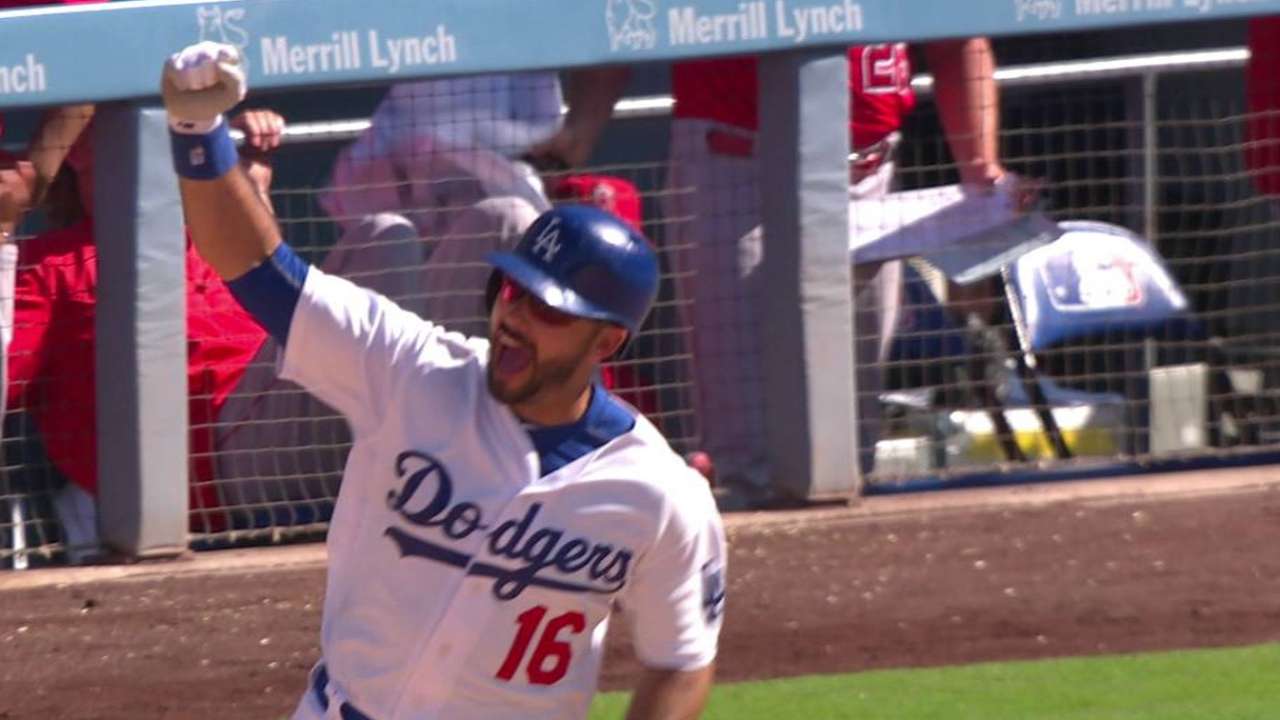 LOS ANGELES -- Andre Ethier hit a walk-off home run in the 10th inning to give the Dodgers a 5-3 victory over the Angels and their fourth straight win on Sunday at Dodger Stadium. The Halos wrapped up a 1-8 road trip.
Ethier also homered in the eighth inning to put the Dodgers up, 3-2, only for the Angels to tie the game in the ninth on Chris Iannetta's RBI double. When Ethier's spot in the order came around again in the 10th, the veteran yanked a 1-1 changeup into the right-field bullpen to give the Dodgers a Freeway Series sweep.
More
David Adler and Steve Bourbon are associate reporters for MLB.com. This story was not subject to the approval of Major League Baseball or its clubs.